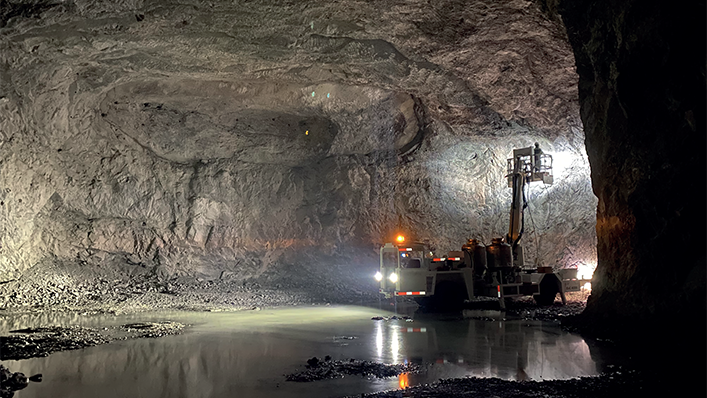 An Underground sensation
Having successfully ridden out the pandemic, Getman Corporation is digging down with its innovative range of custom-made mining solutions
Sixty-six-year-old Getman Corporation began simply with the design and production of a single product: the Scoot-Crete. Resembling a small, motorized wheelbarrow, the Scoot-Crete was designed to transport concrete in municipal construction works. During the creation of the five-mile-long Mackinac Bridge which connects Michigan's upper and lower peninsulas, the Scoot-Crete played an instrumental role during its construction from 1954-1957. In the latter part of that decade, when a modification of the Scoot-Crete was put to work in underground mines, it set Getman on a path of innovation. The company developed additional specialized solutions for the mining sector, culminating with the launch of two additional products in the 1960s: the Explosives Charger and the Scaler.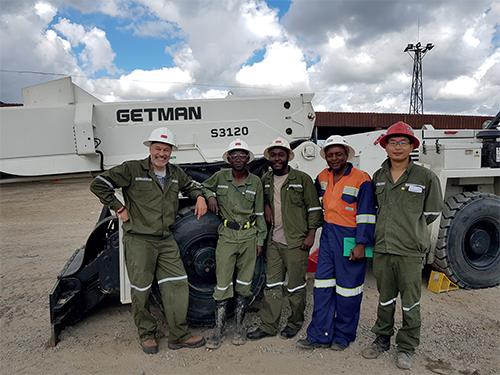 Getman has since established itself as a leading supplier of production and production support equipment for the global underground mining industry. Manufacturing processes include metal fabrication, cutting and welding, and the construction of electrical harnesses, componentry, and boxes. "Today, Getman's products are recognized for their durable construction, their performance, and their longevity," says David Felicijan, Senior Director, Operations at Getman. "That's our niche."
The company specializes in customer-specific solutions, drawing on extensive expertise, research, and development to deliver tailored, value-driven products, supported by world-class aftermarket support. "Our customers have been known to rebuild our vehicles up to three or four times," Felicijan explains. "Using the initial frame, they'll either purchase the individual componentry from us for self-installation, or they'll bring the truck back to the dealer, and we'll rebuild it for them It's a method that delivers a more affordable product, without compromising safety. We have more than one machine that was built over 40 years ago and are still in the field today – a testament to the quality and longevity of our product range."
Maximising throughout
For Getman, its customer-focused offering is what sets it apart from the competition. "People are so surprised when I tell them about what Getman does here in rural Michigan," says Alicia McMahon, Getman Marketing Representative. "We take a pile of raw materials and transform it into incredible machines – vehicles that perform amazing tasks in underground mining."
The driving force behind the company's product development is its integrated team of engineering experts. "Our engineering and manufacturing groups are co-located together on-site, giving our engineers the opportunity to directly interact with our assemblers, who are themselves in conversation with our techs," Felicijan notes. "It's a full circle, and our agility allows us to close gaps very quickly, instilling a team culture throughout our operations. We eat together, play together, and work together – it's a fun place to be."
Getman's two manufacturing locations in Bangor and Kalamazoo, Michigan together provide over 200,000-square-feet of floor space. "These facilities were purpose-built for our operations," Felicijan says. "They contain all the cranes and lifting capability we need to manufacture and assemble our heavy equipment, alongside all the necessary paint, blasting, and finishing equipment.
"Moving forward, the biggest thing we're targeting is the standardization of our manufacturing processes," he continues. "We've created what we call the Getman Production System, including a process of visual and priority scheduling. The system shows the techs the priority of work at any given time, eliminating the need for them to ask their supervisors for direction. The goal is to maximize throughput by leveling work to move production more rapidly through our system, helping us to be as flexible as we can."
Further improvements
For Getman, the focus is on satisfying customer need and expectation. "We work to understand the specific applications for which our products are going to be used," explains Chris Warner, Getman Product Manager. "Our support team goes out in the field to support commissioning of these products. They work alongside the miners to understand exactly what they're doing, and to develop a deeper understanding of their requirements. We get a lot of our intelligence from that process, and it translates into the development of our new and existing product lines."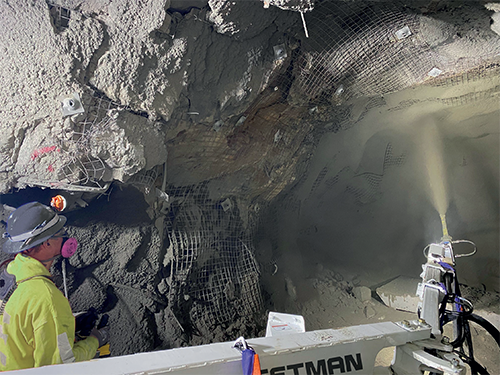 The research also furnishes Getman with vital information in terms of product safety. "Safety isn't a buzzword, it's a principle we take very seriously," Warner continues. "Most people understand and accept that mining is a potentially dangerous occupation, so we are responsible to ensure that we design our products with safety at the forefront. It's a mindset we weave into our culture, cascading it through design, in our processes on the shop floor, and the shipping of our products."
Despite the unique challenges of the past two years, business has largely continued as normal for Getman, benefiting from its status as an essential operation at the outset of the pandemic. "On March 30, 2020, we learned that we would have to shut down if we weren't an essential business," Felicijan recalls. "Two days later, we were confirmed as essential and were permitted to keep running. Working closely with our employees and external business partners, we weathered the storm for the first six or seven months. As we progressed into the pandemic, supply issues became increasingly problematic. Fortunately, as an agile organization we were still able to build and adapt our truck products to that challenging environment and continue shipping to our customers with minimal disruption."
Getman plans to deftly shape its operations for the foreseeable future. "We recently launched a new product into the market: the ProShot™ Concrete Sprayer," Warner says. "The bulk of the design and launch work was performed during the pandemic. Many of the advantages we typically enjoy suddenly were more difficult to facilitate – such as co-location and shoulder-to-shoulder design and manufacturing. As a result, we were forced to reconsider our processes, improve our lines of communication, and streamline our development work. With these additional efficiencies in place, we're now in a better place to deliver long-term benefits to our customers."
"It goes back to our culture," Felicijan adds. "During the pandemic, we've been able to capitalize on our manufacturing interruptions to create improvements to our processes. In 2022, we'll have the opportunity to implement much of the lessons that we have learned. For instance, we're now concentrating on how to further improve our aftermarket component sales business, and how we can pivot our manufacturing and supply chain to ship parts out more rapidly."
The company is looking positively upon the year ahead. "We expect the industry to remain strong," Warner tells us. "We're incorporating new, alternative technologies and features that we can implement into our products. Of those, the biggest change is battery electric propulsion – an emerging trend, and one that's starting to play an increasingly larger role throughout the industry. We currently have a project underway, and we intend to have a working prototype by the end of this year. We'll then spend 2023 integrating it throughout the rest of our product line. This will be a significant shift not only in the product itself, but in terms of our complete manufacturing process."
"It's a positive outlook," McMahon concludes. "Our customers love what we're doing, and the ProShot is performing well. We have a long list of orders and expect to be very busy in 2022, and beyond."
Getman Corporation
www.getman.com
Products: Mining production and support equipment