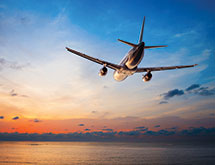 There are few companies in the world that can do what GF Machining Solutions can do, and the company's expertise can be found in a wide range of industries around the globe. The Switzerland-based manufacturer has built a strong reputation of technical expertise and customer service over its many decades of operation. The company says its focus on advancing technology and driving innovation will ensure that it maintains its leadership position in the industry for a long time to come.
The company's roots reach back to 1861, when GF Machining Solutions' original predecessor company was founded in Switzerland. Over time, the company developed into an auto manufacturer, but the birth of the modern version of the company didn't begin until 1952, when it began the research and development of electrical discharge machining (EDM) for industrial applications. "For a century-and-a-half, GF Machining Solutions has been an innovator and a source of strength to customers," the company says. "Our history of technology leadership includes expansion into technologies that have spurred our customers' growth, and – with an eye to the future – we continue to innovate in order to advance the success of our customers in particular and the machine tool industry as a whole."
Today, GF Machining Solutions is a leader in its field throughout the world with 50 global manufacturing sites. "GF Machining Solutions is the world's leading provider of machines, automation solutions and services to the tool- and mold-making industry and to manufacturers of precision components," the company says. "Products range from electric discharge machines and high-speed and high-performance milling machines – including clamping and palletization systems – to 3-D laser surface texturing machines, services, spare and expendable parts, consumables and automation solutions."
The company's equipment can be found in manufacturing facilities across a broad spectrum of industries, and GF Machining Solutions says it has the capabilities to serve them all to the same high level of competency. "GF Machining Solutions is the partner of choice to successful tool, mold and die makers in fast-growing market segments like electronic components, information and communications technology and automotive, and to producers of high-value parts for aerospace and aeronautics, the automotive industry, and many other industrial areas," the company says.
High Technology
Whether the solutions provided by GF Machining Solutions are based on milling, EDM or laser technology, the company says they all are geared toward ensuring that customers' needs are provided for in the most effective and efficient way possible. For example, the company says its milling technology is designed to help customers keep up with the ever-changing demands of their respective industries. "In modern machining technology, there is an ever-increasing trend towards high levels of availability and greater flexibility," the company says. "The demand is for even better machining quality, shorter turnaround times and improved, more cost-effective solutions.
"The future-oriented strategy for the standard machines produced by GF Machining Solutions is based on this development. From the complete range of machines, toolmakers, mold makers and component manufacturers can select an individual solution in order to gain a competitive edge."
GF Machining's capabilities in EDM equipment means the company can help customers machine parts and components with an extremely high degree of accuracy. "EDM can be used to machine conductive materials of any hardness – for example, steel or titanium – to an accuracy of up to one-thousandth of a millimeter with no mechanical action," the company says. "By virtue of these properties, EDM is one of the key technologies in mold and tool making."
Beyond milling and machining, GF Machining Solutions also offers laser-texturing solutions that can provide some of the finer details to a component for practical or aesthetic purposes. "Laser texturing adds to and extends the technologies offered by GF Machining Solutions," the company says. "With our laser technology, we enable [customers] to produce texturizing, engraving, microstructuring, marking and labeling of 2-D geometries right through to complex 3-D geometries.
"GF Machining Solutions' laser-texturing technology enables individualization of products and, compared to conventional surface treatment using etching processes, offers economic, ecological and design advantages."
In addition to the milling and machining technology GF Machining Solutions provides for customers, the company also provides the technology necessary to keep it running without the need for human interaction. "GF Machining Solutions Automation includes automation systems and system software for configuring machine tools, recording and exchanging data between various system components, as well as tooling for fixing workpieces and tools," the company says. "GF Machining Solutions Automation solutions help customers achieve increased process control, greater efficiency and faster time to market."
Top Quality
Quality is the top priority for GF Machining Solutions because the success of its customers depends on the strength of the equipment and solutions it provides for them. Because of this, the company says it has taken steps to ensure that everything it does is done with the overall quality of its products in mind. "Quality means that our customers are satisfied and that their expectations are met," the company says. "We ensure this by the systematic and integrated quality awareness of our employees and a good and creative company culture. This also means [we] continuously control and improve products and processes.
"The implementation of our quality principles in our work and products is achieved through OSAC – the integrated management system for the entire GF Machining Solutions division," the company adds.