Authentic aesthetics
The acquisition of Listers Central has increased GJB Window Systems' manufacturing capacity, enabling the window and door supplier to continue its market growth
It has been a whirlwind of events for the renowned window and door supplier, GJB Window Systems (GJB) in the last two and a half years. In 2017, Roy Frost acquired the Essex company from its previous owners who had founded the business 25 years earlier. Subsequently, Roy, who is also the Managing Director, led the acquisition of two other organisations – most notably of Listers Central – adding them to the wider GJB Holdings group.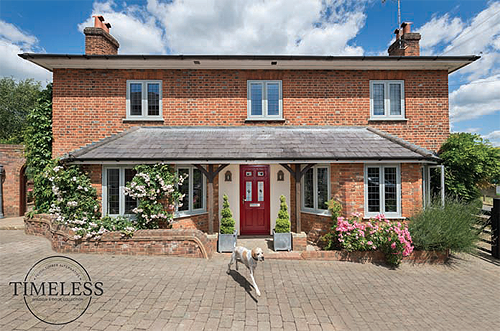 "More than anything, we pride ourselves on the breadth of our product range and also on the quality and efficiency of our manufacturing," Roy states. "It is essentially fabrication plants that we run where we convert window system extrusions into bespoke windows using modern technology and CNC machinery. We manufacture at a large scale and, therefore, a great deal of our processes is automated.
"Over the last 18 months, we have invested around £750,000 in the business and part of this sum was spent on new equipment, which was brought in to increase our productivity and allow us to make our windows and doors faster and with greater accuracy," he continues. "The remainder of the investment was directed towards developing new products, which we have already launched and whose USPs are giving us a considerable advantage in the marketplace. For example, we have purchased machines that enable us to do more coloured window frames."
Roy then refers to the ongoing market trends to explain GJB's move towards the colourisation of its windows. "People are growing keener on changing the aesthetics of their buildings. For the last 20-25 years, 85 per cent of replacement windows have been standard white uPVC and these were first introduced to replace old, rotten timber windows. What is currently happening, is a replacement of the replacement cycle. These white uPVC windows have now been in operation for 12-15 years and, naturally, their mechanisms have started to fail and they have grown a bit of a tired and old-fashioned look.
"So, as aesthetical considerations have grown in importance, we have decided to develop products like the flush sash window, which enables the sash to sit within the frame and is available in 15 different colour options. In a way, we have come full circle, as we supply windows that look like the traditional timber ones, but which possess excellent modern-day properties. Alongside their authentic appearance, they are also maintenance-free, they are not drafty and, consequently, they have fantastic thermal characteristics and a very high insulation value," he discusses.
The development of GJB's new products would not have been possible, had it not been for the company's abovementioned acquisition of Listers Central. A well-known brand in the window and door manufacturing industry, Listers had fallen on hard times and just gone into administration when GJB moved in to buy the business in August 2017.
Roy comments on the rationale behind the acquisition: "By adding Listers to our group, we more than doubled our capacity, which is something we considered fundamental to our future growth. Furthermore, their facility in Stoke-on-Trent was already manufacturing products like high-end aluminium bifold doors, lift & slide doors, and the Residence Collection of flush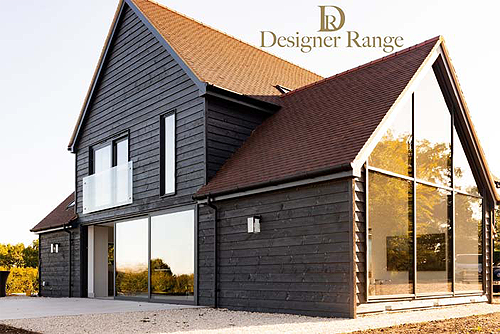 windows, which are premium ranges that have diversified our offering significantly. A lot of the investments we have made in recent times, have actually gone into the Listers factory, as we have big plans for this side of the business. We want to develop more USPs for our product ranges and what we are working on at the moment, is an app-based alarm system that will be built into the windows and doors we sell."
Making extensive use of IT is something GJB has vigorously pursued in recent times. The company invested £200,000 in the creation of its new ordering software called Easy Connect, and Roy is convinced that the platform is one of GJB's leading USPs that makes the business stand out in the market.
"Processing of orders is a complex procedure. Originally, we developed Easy Connect to make it a bit easier for our colleagues to process the orders coming into the company, but we have eventually provided it to our customers, too, so they can do the processing for themselves," he says. "The idea is to empower them to instantly create quotations for their own customers. When they get an order, it is then seamlessly processed into our own CRM system for us to act upon. It is an incredibly beneficial software, which enables them to specify products in any colour or type and offer a price to the customer in minutes, as opposed to having to rely on brochures or other paper materials to access the price of every single window or door. Without a doubt, I see the future of GJB closely tied with the continual upgrade of Easy Connect's functionality, as the platform's role in the efficient management of our customer relationships continues to grow."
While increasing its turnover is the ultimate goal for GJB going forward, the company's immediate priority for 2020 will be to complete the consolidation of the businesses it has acquired. "First and foremost, we need to ensure that we realise the efficiencies and synergies you would expect from putting businesses together," Roy reveals. "From a turnover standpoint, we are looking for a five per cent growth in 2020 that will take us to £30m.
"Further down the road, we are looking into a more aggressive market growth by making the most of our new product launches and of the Easy Connect software. We have now got the manufacturing capacity required to do that and I can definitely see us growing by another 50 per cent in the next couple of years," he concludes.
GJB Window Systems
Products: Windows, doors, and conservatories