Make your impression
With roots dating back over seven decades, GOSH COPENHAGEN is an innovative cosmetics company dedicated to providing fashionable and high-quality products at accessible prices
Founded in 1945, GOSH COPENHAGEN (GOSH) is a Danish cosmetic, bath body and fragrance company with a proud Nordic heritage and products that are currently sold in more than 85 countries around the world. The business began life as a pharmaceutical company and quickly moved into the field of cosmetics, with all product development, production and distribution taking place from its head office in Denmark. "We see no better way of developing our products than overseeing all of the production steps ourselves. This way we ensure that all of the products under the GOSH brand embody our identity and values," reveals Marketing and Communication Manager, Karina Ahm. "GOSH COPENHAGEN offers a wide selection of products in different categories comprising cosmetics, fragrances, hair care, facial care, body care and pharmaceuticals. We also make products for individual labels, while our extensive product range enables consumers to find precisely the product that matches their individual style and wishes. Today's beauty t ends are constantly changing and innovation forms the cornerstones of GOSH, meaning that we are quick to capture and understand new ideas, consumer needs and future trends and translate all of these aspects into exciting new products."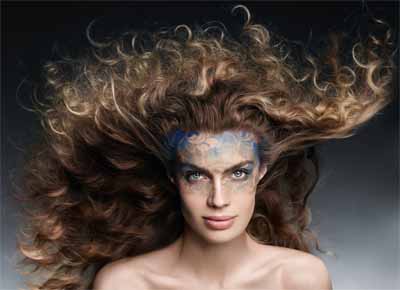 GOSH first entered into the cosmetics market during the 1950s as an agency producer for a range of international labels, before finally taking the decision to focus on trading under the company's own brand. The first GOSH product was introduced during 1979 and proved to be a highly successful move, with the establishment of the export of GOSH products during the mid-1980s and the recognition of business as a major worldwide brand during the 1990s. Today the export of GOSH products has far surpassed the company's domestic market and this trend is expected to increase over the coming years. All GOSH products are developed using the very latest technology and industry knowledge. By working closely with its raw material suppliers, the company is able to ensure that only the highest quality products are passed on to its customers. Throughout all of its activities, GOSH remains dedicated to providing its customers with fashionable, high-quality products at accessible prices with a vision to becoming one of the leading cosmetics brands within the semi-selective segment.
At the heart of the success of GOSH is its continued operation as a 100 per cent family-owned business. Its founder Einer Tjellesen originally incorporated GOSH to focus on opportunities within the health sector, while today Einer's son Bo Tjellesen operates as CEO of the company. Additionally all of Bo's children are involved at different levels in the running of the family business, representing the company's engagement with new and younger generations. Through the third generation involvement of the Tjellesen family in the business, GOSH is able to merge its unique heritage with a strong base of youth and different talents to create a stronger and increasingly dynamic brand. "The GOSH brand identity aims to be playful, urban, edgy, rebellious and young," Karina adds. "Through that we aim to remain creative and innovative to produce excellent products and to create and build a strong brand and industry presence."
The growth of the GOSH brand is supported by its innovative range of products, which is developed by an experienced and talented research and development team that enables the company to develop high-quality cosmetics that appeal to the varied needs of its clients. "The R&D department at GOSH COPENHAGEN has more than 50 years of experience, which runs parallel with further education and training. This is crucial to guarantee the perfection of our products and we closely follow the latest developments regarding formulations, usage of raw materials, technology and legislation from authorities and our facilities in Lynge are well equipped with modern and superior technology, including a clean room production facility. All products comply with the EU and FDA legislation, while a highly-developed quality control system allows us to control and monitor the final quality of our cosmetics," Karina observes. "As part of its range, GOSH offers a wide selection of vegan products. For example the company has recently launched a new vegan/man-made line of quality brushes with synthetic hair and more products are still to come. Mostly all of our cosmetic products are produced without parabens and we only use perfume in a minimum of our cosmetics.
Throughout the rest of 2016 and beyond, GOSH will remain focused on its mission to operate as a forward-thinking company that is committed to bringing the future of beauty to its customers, without ever compromising on quality, creativity and affordable prices. GOSH is a passionate participant in the cosmetics market that is inspired by life and the dynamic nature and trends of the fashion industry. By keeping firmly up to date with the latest trends within the market and updating its products accordingly, GOSH works to ensure that its products are the number one product of choice for its clients. During 2015 the company rebranded to change its name from GOSH Cosmetics to GOSH COPENHAGEN to further emphasise its focus on innovation as well as its desire to honour the Danish heritage of the business. Reflecting on the change of the company's name and the future of the business, the owner and CEO of GOSH COPENHAGEN, Bo Bjellesen comments: "I am very excited about our new company name. As part of our focus on innovation, our leadership team and I believed that 2015, being the 70th year anniversary of the company, was a perfect time to rebrand our company to more specifically reflect its Danish heritage. We wanted to ensure that our image and name accurately reflects who we are moving forward."
GOSH COPENHAGEN
Products: Cosmetics, fragrances, hair care, facial care, body care and pharmaceutical products