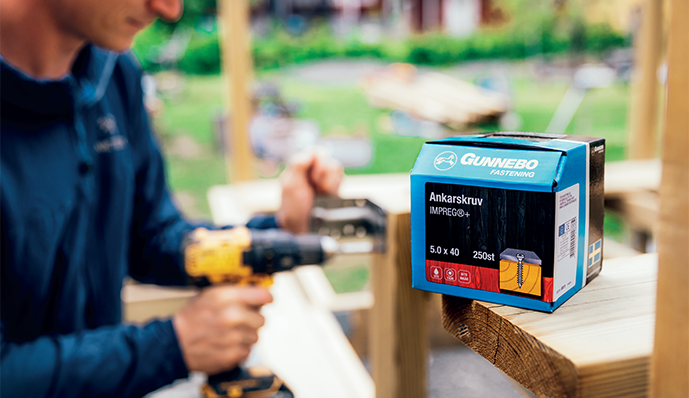 Tightening on success
Gunnebo Fastening is a well-known brand for fasteners in Sweden, and strives to be the most reliable business by working relentlessly to earn the trust of its customers
Gunnebo Fastening (Gunnebo) has an extensive history as a manufacturing company within the fastener industry. Its journey began in 1764 when the company manufactured nails for shipyards in Sweden, and then developed over the years to include a wider range of products. The Swedish business then went on to establish the first screw manufacturing as early as the 1850s. For a company that has been operating for over 250 years, its most impressive trait is its ability to develop and create new innovations, as well as adapt to an ever-changing environment.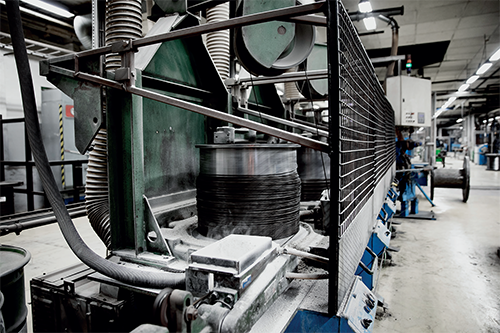 More recently, in 2017, Gunnebo was acquired by Simpson Strong Tie (Simpson), a global industrial manufacturer of connectors and fasteners, which has opened up more opportunities and an exciting future. This, according to Managing Director, Claes Arnesson, has been a fantastic venture as both companies uphold the same values, with a focus on quality and their respective customers. "What we could bring to Simpson was the knowhow about fasteners, manufacturing, and a complete range of high-quality products. Today, we offer a host of fasteners under the Simpson Strong Tie brand, which is fully adapted to the European market, and sold through our sister companies. It is very exciting for us to see the strong growth of the project, as well as the exemplary energy and skills of our colleagues at Simpson," he says, adding that Gunnebo still innovates new nails, and manufactures to the highest level, as it did back in 1764.
"We provide a full range of premium fasteners such as nails, collated nails, screws and connectors, in addition to other fixings for the purposes of the professional end-user," shares Claes. "As we are a manufacturing company with the capability to produce most of the product ranges in house, we can provide customer unique solutions and support."
Continuing on the topic of its products, Claes discusses with us new launches that have recently been released by the company. "We have just started manufacturing connector screws, which is an important part of the construction industry. We already manufacture connector nails and connectors, and we are now securing the performance of the full system by manufacturing the screws in-house. It has been an extensive project, with additional challenges brought on by the pandemic, but we ended up with fantastic results and improved product performance."
Technology investments
As part of its infrastructure, the company boasts an extensive number of in-house production processes to make it a turnkey provider of fastening manufacturing. "This enables us to have full control of quality and maintain shorter lead times. In addition to this, we have the capability of several collation technologies for both screws and nails, and highly efficient packing lines. We also continuously work to replace old equipment with newer models. One of the more recent investments was in a new high-speed nail header from ENKOTEC, which we delivered last year. With close cooperation and excellent support from the company, we managed to finalize the project in record time during the middle of the pandemic, and since its installation, the header has been running brilliantly," he says.
Determined to ensure that its equipment is continually updated to operate at optimal quality, Gunnebo invests heavily in the latest technological advancements to guarantee a robust infrastructure. "We need to follow the market demand and offer relevant products for the end-user as demand continually changes. In the last ten-to-twenty years, we have seen the rapid development of tools to increase productivity at the work sites, such as electrical screw drivers and nail guns, which we need to keep up with a fastener supplier, with a clear strategy to provide fasteners for all tools. This is just one example that drives us to invest in new production technology, but we continually need to find smarter ways of working, which in many cases leads to the update of factory equipment," Claes informs us.
Considering the current disturbances regarding global supply chains, Gunnebo is taking advantage of its high demand levels, with a focus on supporting customers in an efficient and transparent way. "We can target a solution for an application, rather than a product. In general, we focus on what we can contribute as a one-stop-shop for clients seeking our products, whether through technical support and documentation, local inventory, or our dedicated sales teams," Claes says.
Moving on to the people side of its operations, the company is proud of its grounded culture, and Claes is continuously inspired by how hardworking his team is. "All employees should be recognized for their contribution to a business, no matter where in the organization they work. At Gunnebo, we believe that it is only as a team that we will reach our full potential, and so it is important that we respect each other, keep our promises and always have an open mind. Every month, each department works on different subjects related to our values and culture, we train our leaders, and encourage all within the organization to speak up if something feels uncomfortable or experience something that goes against our values."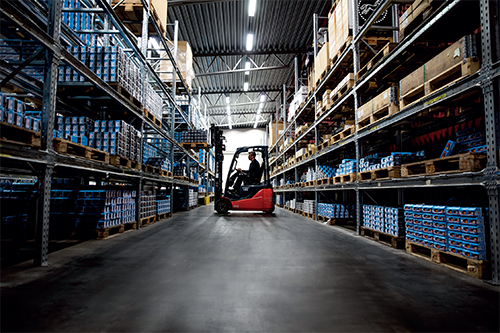 Sustainability focus
This culture was crucial in outlasting the challenging circumstances brought on by the Covid-19 pandemic. "What was most inspiring for me was how our employees handled the situation, and I'm extremely proud of the responsibility I've seen from our staff. Everybody has remained very careful and vigilant, and taken care of each other.
"We were very humbled by what happened, and incredibly fortunate that none of our employees became seriously ill. We have been able to keep the operation running, so much so that we have actually been able to increase our volumes during this period, which has been a challenge as the global supply chains have been dramatically interrupted. Overall, our focus has been on the customer and deliveries, and we have prioritized our resources in relation to that. However, employees with more administrative tasks have worked from home, and we have implemented social distancing and extensive disinfection on all surfaces, and cancelled all physical meetings and visits," Claes explains to us.
Clearly, communication and transparency represent Gunnebo's best approach for managing its relationships during difficult circumstances. The company utilized the same strategy to sustaining efficiency across its supply chain network. "We aim to have long-term relationships with our suppliers; it is the key to success to develop together and maintain efficiency across the full value chain. It is not only from a financial perspective, but as we work with suppliers globally, it is a way to build confidence with our vendors, while living up to our environmental and social standards as well, which is crucial for a sustainable future."
On the topic of sustainability, in 2021, the business launched a new packaging concept with the aim of having the most sustainable, communicative boxes, specially adapted for end-user needs. "The market trend has been directed towards plastic for many years, mostly because of its resistance to moisture, but we took an early decision that plastic is not for us for several reasons. It is bulky and therefore inefficient in transport, and a large portion of it ends up in our forests and oceans, and doesn't decompose. We realized we needed to find a way to copy the good material characteristics from plastic, and paste them onto a more sustainable material.
"This is why we chose to work with cardboard, as it is strong enough to handle our products, it is space efficient, flexible, and through an innovative design and material composition, we are able to increase the moisture resistance dramatically. Of course, we also use FSC-certified raw materials. At the same time, we added new features such as fresh labels with improved guidance for the end-user, and an updated design profile that brightens the products on store shelves. Our customers have given us really positive feedback to the changes," he says.
One more example of Gunnebo's sustainability initiatives concerns its use of steel. The company has a long relationship with ArcelorMittal, and purchases steel with a relatively low carbon footprint. "ArcelorMittal has ambitious targets, and is investing to be able to offer carbon-neutral steel, which aligns with our strategy. As a next step, we are starting up tests with recycled and renewable steel to reduce our carbon footprint even further."
As the business begins to experience an end to the pandemic, Gunnebo is grateful to have successfully maintained – and even grown – its operation, and feels very optimistic about the future. "We will continue to invest in new production technology and expand existing capacity to meet future demand. We also look forward to increasing our product offering even further, all in the hope of remaining a strong market contender for many years to come," he concludes.
Gunnebo Fastening
www.gunnebofastening.se
Services: Fastener manufacturer