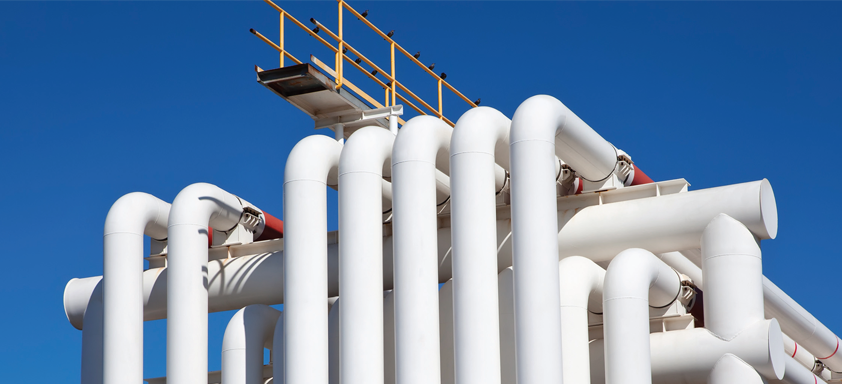 Go with the flow
Unique amongst modern day suppliers, the Ham Baker Group offers complete engineered solutions which deliver optimum performance
The Ham Baker Group as it stands today can trace its history back to 1877, and current Group Managing Director Paul Nash describes this rich pedigree as the 'Ham Baker heritage'. Thanks to a history of mergers, takeovers, acquisitions and purchases, the Ham Baker Group stands as a very different organisation to that of nearly 150 years ago, and indeed the current Group is actually a new company formed in February 2017. Controlled by Birmingham-based Intrinsic Equity, it operates as an independent specialist manufacturer and distributor of flow control products, and after a tough time, it is once again winning new orders, tendering for future high profile contracts, and presently has some very significant works underway.
One high profile project benefiting from Ham Baker Group's experience is Thames Tideway, or as Paul puts it: 'The super sewer within London.' "We are supplying 54 penstocks, 135 flap valves and 40 secondary isolation gates for all the 17 schemes throughout Thames Tideway, and effectively we are supporting the three joint ventures that are undertaking this construction. As you can imagine, significant engineering has gone into that, with some of these components located in very complex areas." he expanded.
While it is certainly a megaproject, Thames Tideway is not on the only significant contract benefiting from the expertise of Ham Baker Group, and Paul went on to give details of some of the company's other activities at the moment. "We have picked up some major contracts in Hong Kong, and one of the key projects we have just completed is for the Drainage Services Department (DSD). This is in a sewage treatment facility called Stonecutters, and for this contract, we supplied two major doors that were installed 43 metres underground." This might not sound too much of a challenge, until Paul explained that fully assembled, the Ni-Resist Cast Iron doors weighed 17 tonnes! "The customer was so happy with the Ham Baker Group products that as a direct result of producing those two doors, we are currently looking at a further five doors in the same facility," he added.
The third project that Paul went on to highlight is with Babcock Rosyth, where Ham Baker Group has been working with the dockyard specifically to refurbish or replace a number of well utilised penstocks that control the flow of sea water going in and out of the various dockyards. "The original penstocks were part of the Ham Baker heritage and one of them was 96 years old, so that far exceeded its 25-year design, life and warranty period," revealed Paul. This is a great demonstration of the reliability of Ham Baker Group's products in service, and Paul credits this as one reason why a number of clients return to the company.
These three projects serve as perfect examples of how the company can provide solutions in particularly tricky environments, with a high level of engineering required. "With complex issues, customers come directly to us because they know they are going to get well engineered and precisely manufactured products that will last well beyond their planned design life," noted Paul.
Ham Baker Group is also very successful in winning work on the distributor side of the business. "Allied to these strengths is our valve business, which brings a lot of technical knowledge to a project. Called IVL, it not only trades in valves, but it also gives back-up and technical knowledge, which are what the customers are looking for. To underline the Ham Baker Group in total, it is that technical expertise and knowledge that they come for, and then they trust in our solutions to keep coming back."
From speaking to Paul, it is very clear that Ham Baker Group prides itself on excellence in all areas, and part of rebuilding this prestigious brand is an ongoing investment programme in new processes, design facilities and CNC machinery. "We are currently reviewing our machining capacity and in some cases, are not buying new but refurbishing the current facilities because they are fit for purpose," Paul explained. "On the IT side, we are also currently expanding our MRP system and linking in a whole raft of opportunities.
"As far as the CAD and computer-aided engineering facilities are concerned, we are in the process of enhancing them, as well as looking at additional testing facilities such as photo elasticity analysis. We need this solution to demonstrate to our customers that our products can actually withstand the stresses and strains that they will be put under – it's not always possible to find a hole that is 63 metres deep to prove this!"
Paul previously referred to IVL and its work in valves – IVL is by no means the only division of Ham Baker Group – indeed, the Group possesses subsidiaries in Network Design & Distribution, Flow Control, Renewables, Pipelines, Treatment, Flood Control, Pumps, Control Systems and Spares & Maintenance. While this represents a variety of components, it did not necessarily translate into work in a range of sectors. Paul pointed out that one of the reasons that the previous Ham Baker Group organisations struggled was because they were incredibly focused on the water utilities market in the UK. This is no longer the Group's approach and he explained the reasoning behind this: "The water utilities market goes through five-year AMP (Asset Management Plan) cycles, and we are just in the process of transitioning out of AMP 6 into AMP 7. If we just stick to the water utilities as our main customer focus, we then follow the rollercoaster trend that exists within the AMP cycle," he said. "So, we have purposely gone into additional markets as well as offering our customers not just a product but also a service. This benefits the customer because they're getting better longevity of the assets that we are installing. Also, diversifying ourselves away from just serving water utilities is making the company more stable and allowing us to benefit other adjacent marketplaces."
Ham Baker Group is also endeavouring to use the skills and products from its divisions in a holistic manner, to create a one-stop-shop, rather than treating them as individual companies. "This is not just for products but for services as well, so once we have got all the processes in place, we are anticipating a period of stability while at the same time offering growth into all marketplaces," said Paul. "I think that this new approach is key for us, as it will allow our customers to get better utilisation out of the Ham Baker Group assets, also saving them cost in the long-term."
Ham Baker Group
Services: Developer of innovative products for the water, waste water and process sectors