Injecting life into testing technology
With the largest share of the world market for field service diesel test equipment, Hartridge Ltd continues to evolve, lead and inspire in its chosen markets
Since the brand formation in 1930, Hartridge has grown to become a global leader in diesel fuel injection testing technology. The catalyst to this immense success took place in 1935, when the company ingeniously adapted a magneto test stand to manufacture one of the world's first diesel fuel pump test stands. From these early days the business thrived, and Hartridge today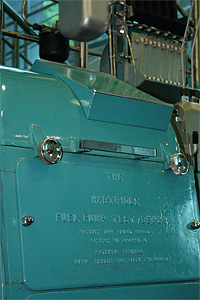 offers testing equipment for all leading makes and types of diesel fuel systems on a global scale.
Thanks to its range and technological prowess, many of the world's leading engine and fuel system manufacturers insist on Hartridge's test equipment for R&D applications. The products that have OEM authorisation, making them the only approved machine for use in the repair of fuel systems, include the AVM2 multi-purpose injection and pump test stands, HK 1500 cam box, Cri-PC common rail injector test stand, CRp-PC common rail pump test stand and Magmah software platform.
Discussing the development of the AVM2 is Adam Lee, Marketing Director at Hartridge Ltd: "In the 1990s Hartridge launched the first variant of the AVM test stand, a product now synonymous with the highest quality test bench on the market. The AVM has the capability to test all types of diesel pumps and injectors on the same unit by simply adapting the bench using its impressive list of accessories, making it the first multipurpose test stand. The AVM2 unit is still a hugely popular choice of test bench and has evolved to support the latest automotive technology."
He continues: "Our machines are renowned for their robustness and longevity. We have equipment sold to more than 100 countries across the globe and all spectrums of the market place, workshop environment and ambient temperature covered. Furthermore, the adaptability of our products allows customers to buy Hartridge and cover all available technologies. All machines are sold with thousands of separate kits and accessories, giving the customer full flexibility in how they invest and set up their workshops."
Offering further value and support for its equipment, Hartridge delivers full installation and training with every machine. It also provides annual machine audits to ensure calibration and high performance is maintained. Its aftersales service department support issues or supply spare parts, even for benches that are 20 or even 30 years old which customers can still rely on.
Operating in Buckingham since 2005 at its 27,000 square foot purposebuilt facility that focuses on production, R&D and administration, Hartridge continues to evolve and inspire at the forefront of its chosen markets. Here the company completes the building of the machines through teams of expert technicians in three mains areas: mechanical, electrical and test. "Each machine is essentially handmade due to the high level of specialist construction required. Every single machine also undergoes intensive testing before being released for shipping. We also have a dedicated quality control team on site and operate to ISO 9001 standards," explains Adam.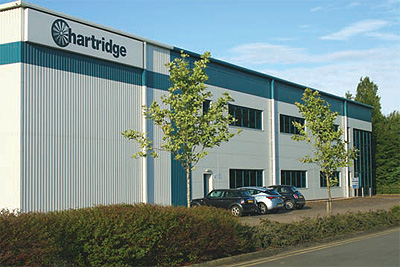 Hartridge's long tradition and strong commitment to R&D has played an integral role in the company's exemplary reputation as an innovator and became increasingly important following the company's acquisition by Delphi in 2011. "This acquisition enabled Delphi to support its growing aftermarket network, while for Hartridge this new partnership allowed us to invest further in R&D and focus on new product development. We can also use the large multinational infrastructure of Delphi to strengthen our market position on a global scale," says Adam. "R&D investments are made for all new products, with projects ranging anywhere between one month and two years in duration and covering everything from application additions for existing products to entire new product platforms.
"Our most recent focus has been on the creation of a new generation of Hartridge test equipment, launching with the HK 1400 cam box, followed by Sabre Cri Master and Toledo Master machines. Also, our DPF 300 Master Series machine set is a new market for us to bring our world leading expertise to and provide a superb DPF cleaning solution. This new generation of Hartridge machines, with all-makes capability and a lower cost base, is allowing even more workshops and diesel specialists to access our equipment," he adds.
The Sabre Master, Sabre Expert and Toledo machines, which are to be followed by the new GDi Master that is planned for a 2018 release, have all been designed with a modular construction, which gives approximately 60 to 80 per cent of the same parts across all products. "This allows us to optimise lean manufacturing methods, and minimise build cost and inventory levels," says Adam. "The same Magmah-Plus software platform is used across all machines, allowing for compatibility when creating injector test plans, application upgrades and injector coding. All machines are also supported with a growing library of injector test plans, allowing the user to access our data and ensure they are testing to the same high Hartridge standards."
Currently experiencing strong year-on-year growth, Hartridge anticipates more of the same throughout 2018 and beyond, despite recent uncertainties in the EU. Having invested in product development in a range of technological markets, Har tridge is in an enviable position as a company that is not only in the process of launching exciting, new products but also has plans in the pipeline for further innovative developments in the future.
Hartridge Ltd
Products: Diesel fuel injection testing technology