Satisfaction guaranteed
Experience, craftsmanship and curiosity. These are some of the characteristics that have ensured that, since it was formed, HAVD Group has been satisfying its customers with specialised components and solutions
Ever since 1988, HAVD Group has defined itself as a problem solving, specialised sub-contractor of components, striving to give people easier and better experiences with their vehicles.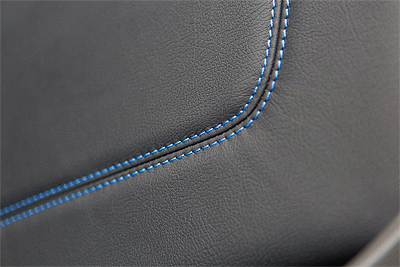 Following a very clear mission, which is to provide solutions to its customers that solve their respective problems and complex challenges, the group today consists of four different companies, HAVD Group Concept Center, HAVD Group Interior and HAVD Group Purtech. In 2018, it acquired the estate of Noco Chairs, which it markets now under the name HAVD Group Seating.
"At the beginning of our journey, we focused our efforts on offering project management services and new innovative thinking," explains HAVD Group's Chief Executive Officer, Björn Hedenberg. "As we subsequently grew, however, our offer expanded to providing prototyping and other advanced production capabilities. The result is that, today, we are a versatile, flexible, dynamic and multi-faceted organisation that never backs away from a challenge, and with a wide array of competences that allow us to realise all manner of different projects.
"The depth of our competence enables us to develop, design and produce precisely according to our customers' specifications, whether that be for one-off or continuous volume production. Meanwhile, our specialised technical capabilities allow us to combine a modern approach to manufacturing with traditional craftsmanship, thus turning ideas into reality. One of the things that makes our work unique is that every project we undertake is tailor-made, in fact, the only thing we re-use on each task is our aforementioned craftsmanship, our experience, and our incessant curiosity!"
The group is headquartered in Mölndal, Gothenburg, which also happens to be the location of its Concept Center. Dubbed by the group as an "administrative and technical laboratory", within this facility it is able to manage the entire manufacturing process, from ideas and drawing to creating models, and finally the completed product. Here, HAVD Group develops and improves both its technical competencies and process controls, as well as involve itself in free-standing customer-specified advancements. It can also use its Concept Center to service clients that require reversed engineered orders.
Established ten years after the group came into being, HAVD Group Interior operates a production facility in Nagyvazsony, 160km to the southwest of Budapest, where its 130 employees specialise in sewing and covering for the automotive and furniture industries Here, the company uses hand-crafted designs in different materials, such as leather, as well as a complete selection of adaptable CNC equipment, to enhance the interior surroundings found in all types of vehicles. Among the products it produces are seat covers, door panels, handbrake and gearbox hoods, door-handle covers and over interior details.
The third and final element that makes up the group is HAVD Group Purtech. Based in the town of Ed, which lays 170km from Gothenburg, it utilises the largest facility for moulded polyurethane found anywhere in Scandinavia. Here, approximately 100 highly skilled employees work with all types of polyurethane for interior and exterior details for the automotive and furniture industries. The facility's automated, process-steered production lines make jobs cost-effective, while guaranteeing the best, highest quality results.
"Across each of our facilities – which, as well as working individually, are more than capable of collaborating on specific projects – we focus on the completeness of our process flow, applying techniques such as lean thinking to every stage of the manufacturing operation, from initial idea to creating the finished product," Björn states. "We continue to make significant investments in our infrastructure, with recent developments including the tripling in size of our production areas – which allowed us to enhance our thinking as it relates to production flow – and the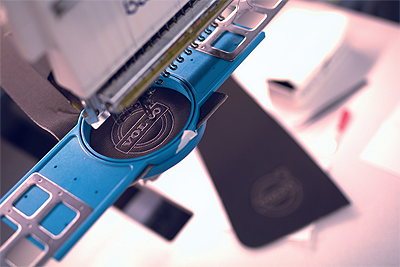 addition of a larger warehouse area and other logistics-based solutions."
Since the late 1980s, a prerequisite of HAVD Group has been that is always has satisfied customers. During the course of its history, it has worked with a number of world-leading businesses, one of which is VOLVO, which has been an important customer of note since its earliest days. "Today, we provide VOLVO with everything from design work to product development and capacity, whether it be for a one-off project or continuous volume production," Björn continues. Successful projects completed for the vehicle manufacturer include the creation of leather-covered instep handles for VOLVO Trucks, the delivery of complete leather interiors for VOLVO Trucks – Performance Edition, and the production of a 'Hardback' exclusive rear of front seat, offer rear-seat passengers in its vehicles high-class comfort.
The group's plan for the immediate future, understandably, is to fill its facilities with the newest, most interesting projects possible. As is the case with most of its peers, it is looking to do so while focusing on finding ever-more sustainable solutions. "Achieving sustainability in all that we do is an incredibly important task, and is a responsibility that every single one of us at HAVD Group takes seriously," Björn declares. "In our field, for instance, the journey towards digitalisation is one that is continuing to move at pace, and we are excited to see how this benefits our activities in the years to come.
"In the meantime, our mission is to remain a stable and flexible provider of solutions and support to our customers throughout the entire manufacturing process, from initial concept to finished product," he says. "In terms of growth, we are working towards doubling our turnover in the next three-to-five years, and will be implementing new sustainable technologies that support our goals as we move forward."
HAVD Group
Products: Specialised components for the automotive and furniture industries