Turbo charged
By applying a collaborative approach to its activities with its clients and production partners, Helical Technology is able to deliver industry leading solutions that achieve peak performance in all conditions
Over the course of more than 50 years, family-owned business Helical Technology (Helical) has been steadily evolving to meet the growing demands of an increasingly global marketplace.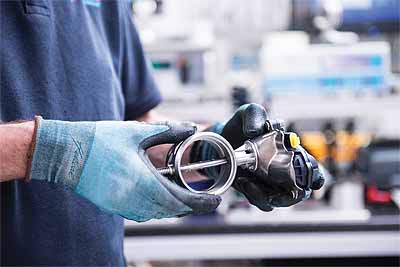 Headquartered in Lytham, Lancashire, with the home of its Technical Centre just a few miles away in Warton, Lancashire, the company today boasts a truly international presence, with production facilities in the UK, India and China, and clients based throughout Europe, America and Asia.
Helical already has diverse product offerings with a background in the design and manufacture of springs, valve rotators and actuators, but is always looking to develop new products, markets and work with new customers and suppliers. In the last two-to-three years there has been significant growth in a relatively new product area – which Helical is now a world leader in – and this is the creation of acoustic and EGR exhaust flap valves. As the UK's foremost producer of high specification engine control systems, the company supplies its solutions to a number of blue-chip vehicle makers, manufacturing valves for some of the most technically advanced applications. It has further leveraged its expertise in this area, developing the capability to design and develop bespoke exhaust systems for luxury and performance cars, from lightweight and durable materials.
Helical has over 25 years experience in the design and manufacture of actuators for turbochargers that enable fast and precise control, and reduced vehicle emissions. Its actuators are low-cost and tailor-made, supplied to leading turbo manufacturers and the top OEM brands all over the world.
Helical also provides valve rotators for large diesel engines, like ships, trains and trucks. Operating by means of an increase in valve spring loads, its rotators can be manufactured in sizes ranging from 25mm to 150mm in diameter. Each rotator is tailor-made for a specific engine application, and the design expertise and flexibility of its teams means that the company can complete the entire development cycle, from design to prototype stage, rapidly, and then follow this up with the on-time delivery of serial production.
By utilising a strong collaborative approach with its clients and production partners, Helical is able to deliver tried and tested solutions that perform without compromise, even in the most challenging conditions. Its dedicated design teams strive to achieve continuous improvement, while extensive on-site testing facilities ensure that each component and system conforms to the exacting standards set by the customers themselves. The efforts of the company have allowed it to achieve the highest of international quality and environmental accreditations, with Helical operating a Quality Management System compliant with ISO 9001 and TS 16949 standards, as well as an Environmental Management System compliant with ISO 14001.
The company's engineering expertise, coupled with a low-cost manufacturing model, means that it is uniquely placed to supply cutting-edge components to every corner of the world. Its CNC machining capabilities include CNC Mori-Seiki lathes, CNC spring coiling machines, and CNC milling machines, supported by a comprehensive tool room and inspection department. Complementing its CNC spring coiling machines are a series of automatic coiling machines, spring end grinding machines, and furnaces and shot-peening machines. Furthermore, the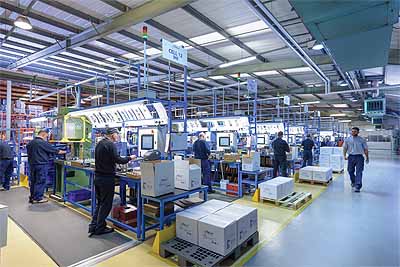 company's assembly activities include integrated compressor housing/actuator automated assembly cells, pressure actuators assembly cells, VNT/VGT actuator cells and rotator assembly cells.
In 2012, the company acquired and opened the doors of the Helical Technical Centre in Warton, Lancashire. A European Research and Development Centre providing engineering support to the exhaust industry, the centre has been further invested in over the years and is today used by a who's who of automotive manufacturers, motorsport teams and component suppliers for vehicle, powertrain and emissions testing. The Helical Technical Centre offers a range of facilities including 15 test and NVH cells, and a calibrated test track for vehicles and components, including low and ultra-low emission vehicle technologies, such as hybrid and electric.
In the first weeks of 2018, Helical kick-started what it hopes will be another successful year with the announcement that it had been named as 'One to Watch' in Europe in a list of business excellence published by the European Business Awards, sponsored by RSM. Helical was singled out for praise for demonstrating exceptional achievement in the category of The Business of the Year Award with Turnover of €26m – €150m.
Even above industry accolades however, Helical is most proud of the level of sustainable growth that it has achieved over the last decade, a feat made all the more impressive when set against the backdrop of challenging global and UK economic conditions. In this time, the company has managed to successfully embrace change and identify market trends regarding product performance and environmental requirements in relation to the automotive industry, and large diesel engine industries.
This sustainable growth has allowed Helical to employ over 280 people, a significant increase from 2007, when it employed 128 men and women. Meanwhile, in revenue terms, the company has grown from a total turnover of £15.1 million in 2007, to £41.7 million in 2017, which represents a ten-year increase of 176 per cent. Helical puts much of this success down to R&D investment, the nurturing of an innovative culture and a strong a Quality Policy, which ensures that customer satisfaction is high and that strong long-term customer relationships are achieved. Increasing revenues and sustainable profits allow Helical to continue to identify new product lines so that, as one product matures and begins to decline, overall growth is sustained through the introduction of new ones.
Quite rightly, Helical takes great satisfaction in the fact that a strong and stable multi-national company has been formed from relatively modest beginnings as a spring manufacturer in the 1960s.
Helical Technology
Products: Actuators, exhaust valves and valve rotators