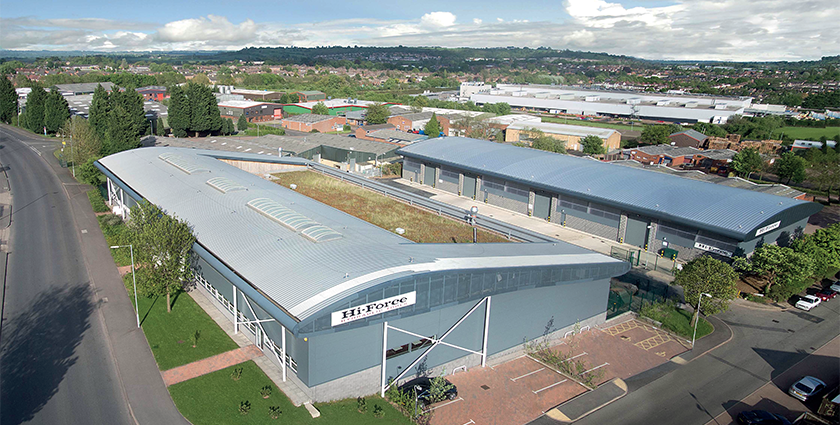 Exploring new avenues
A leader in its field, Hi-Force is now looking to take its substantial portfolio of hydraulic products to new customer markets around the globe
Catering to a wide variety of industries, Hi-Force is the UK's leading designer, manufacturer, and supplier of hydraulic tools. The company's product range encompasses over 2000 products, including hydraulic cylinders, jacks, toughlift jacking systems, torque tools, bolt tensioners, hydrotest pumps, puller kits, crimpers and cutters, nut splitters, flange spreaders, and more. Hi-Force also offers a complete range of services, including short-and long-term tool rental, on-site bolting solutions, on-site lifting and jacking services, tool repair, maintenance and calibration, and a comprehensive range of training services, including ECITB-approved mechanical joint integrity certification.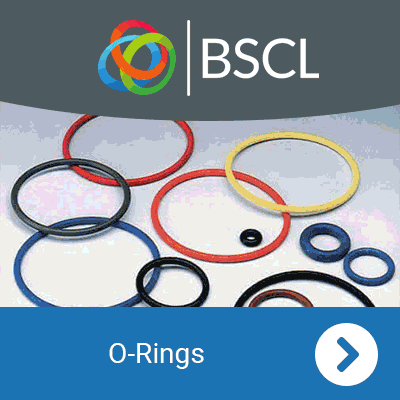 When asked about the last few years, Craig Brown, Group Managing Director at Hi-Force admits that "there have been some challenges." Nevertheless, the company has proved itself more than capable of weathering the storm. "During the pandemic, we obviously had to make some strategic decisions," Craig continues. "These primarily involved protecting and improving our strong cash position, thanks to a focus on payment collection. We also took a more stringent view on stock, without forgetting the fact that we have always been a company that has met demand faster than our competition, something that remains the case today. All in all, our company has adapted well and remained agile as we navigated through that."
Although the worst of the Covid-19 pandemic is now behind us, new challenges are emerging. As demand continues to tick upwards, supply chains are creaking worldwide. Today, Hi-Force must grapple with a different question: how best to meet customer needs? "The fact that the vast majority of our components are manufactured under our own roof means we are meeting demand better than our competitors," Craig indicates. "That's evidenced in the record order intake we had at the factory in March."
But Hi-Force isn't resting on its laurels. Taking a proactive approach to an evolving situation, the company has been investing heavily at its 9000-square-meter, state-of-the-art facility in Daventry, spending more than £600,000 on upgrades to two of its existing DMG Mori machines, replacing its NL3000s with two NLX3000s.
"These two particular machines are critical to the continued high-quality production of our mid-range capacity hydraulic cylinders, and to some of our larger bolt tensioner models, which make up a substantial part of our product range," Craig comments. "Whilst the machines are replacements, they do also offer lower levels of power consumption and improved productivity and efficiency.
"Later this year, we will add further machinery as part of a project to bring the manufacture of some specific components in-house," he adds. "It has always been our opinion that, provided it makes commercial sense, we are far better off manufacturing components and products in-house, as it gives us complete control of our scheduling, rather than being dependent on the priorities of a sub-contract machine shop."
Increasing efficiency is one of the largest objectives at Hi-Force at present, a need that is driven by two major factors: firstly, the company's desire to keep production costs as low as possible, to ensure that it remains competitive and highly profitable; and secondly, factory space. Hi-Force has grown significantly since taking up occupancy in Daventry back in 2010, and is now exploring new ways to position its machines in order to make effective use of its factory floor, and further improve its operator versus machine requirements.
"Earlier this year, we also created a new position within our business for a dedicated offline programmer, whose main objective is to reduce machine set up times," Craig notes. "We've set an ambitious target of a 50 percent reduction which, whilst demanding, we believe is achievable, and will add considerable machining hours to our capacity. This has been complemented by further machine tooling investment to squeeze every minute we can out of set up times by ensuring all machines are well stocked with tooling. We're already starting to see the benefits."
The investments don't end there. Hi-Force is also directing significant funds towards the introduction of new robotic technology throughout its factory floor, with a view to further improving production efficiencies. "Crucially, this will enhance our ability to carry out lights-out manufacturing," Craig reveals. "At present, this technology is only in-place on one of our 15 CNC machines, but it is a journey that we're looking to explore. It's a move that will help us to continue increasing our productivity levels, and remain highly competitive in the future."
With its upgrades made, Hi-Force will be looking to add to what is already an impressive track record of product development. "Whether it be improvement and the upgrading of existing products or the creation of something entirely new, innovation with regards to new products is very important to us," Craig confirms. "Projects normally come about through our experienced global sales network, who are constantly talking to customers, understanding their requirements and tool applications, and then feeding that information back into the business for consideration. Our ability to carry out feasibility, design, prototyping, and project completion all under one roof gives us complete control of the journey from an initial idea, right through to product launch and serial production."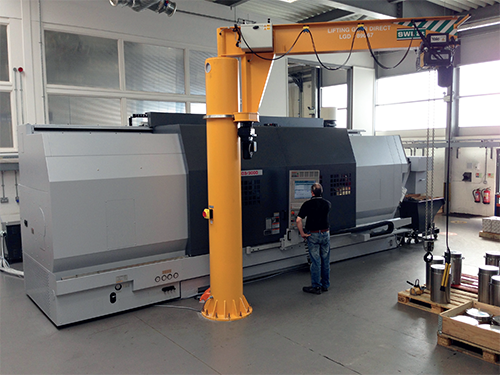 The driving force behind Hi-Force's success is a personal and inclusive culture – an asset that has seen the company attract and retain talent for a number of years, often from larger manufacturers. "They want to be part of an organization where they feel they can make a difference," Craig tells us. "We also have a dynamic leadership team who are actively involved in the business on a daily basis, which ensures that everyone feels part of something. It is our belief that staff take motivation from the excellent facilities that we provide, the high level of job security, and the progression that is visible all around them."
Looking to the future, Hi-Force is in a strong position, with a healthy order book, and a series of new products in the pipeline that are set to add to its portfolio, and continue to drive an increase in revenues. But profitability isn't the only goal that Hi-Force has in mind. The company is also looking for ways to reduce its environmental impact, following a recent move to prioritize digital catalogues and promote online content.
"Here at our UK headquarters, of the six directors and four senior managers we have in the business, all are driving fully electric vehicles, with the exception of one hybrid," Craig says, underscoring the company's commitment to its sustainability goals. "We are continually monitoring the market with a view to changing all of our company vehicles to fully electric or hybrid as soon as it is feasible."
It's a strategy that Hi-Force has already set in motion at one of its subsidiaries: Protec, a leading Italian-based supplier of industrial equipment and tools. Prior to moving into a new premises earlier this year, Protec carried out an extensive renovation of the facilities, including a substantial solar installation. Now, Hi-Force is obtaining proposals for similar installations across each of its global premises. "We expect to make some decisions on those proposals in the autumn of this year," Craig outlines. "With locations in the UAE and Malaysia, we are quite certain they will be both cost-effective and highly productive."
Already with an international footprint, Hi- Force is now hoping to expand its presence worldwide, having appointed a new Sales Manager to lead its expansion into the African market. "Whilst we have always had strong business levels from some parts of Africa, this recent appointment has opened doors we hadn't been to before," Craig explains. "In a very short period of time, we've already seen business coming in from countries where customers weren't always easy for us to access.
"Over the next three to five years, I see Africa being our biggest growth area," he concludes. "I'm very excited about what we can achieve there. With new markets, new products and increased capability here at the factory, I am confident the future is very bright for our agile, responsive, independent business."
Hi-Force
https://hi-force.com/en-uk/home
Services: Hydraulic tools design, manufacture, and supply