An in-home service
Hillarys mission is simple. To make sure every single window in every home gets the focus and attention it truly deserves
Investing in new products, marketing and manufacturing is a strategy that has seen Nottingham based Hillarys thrive and drive into new markets. And now the company, a market leader in the design, manufacture and installation of made-to-measure window coverings is bringing more than four decades of experience to expand its 'in-home' service to other product categories.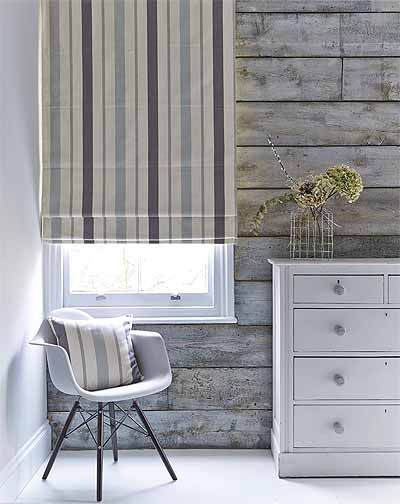 While today it represents a leading player in window dressings with beautiful made-to-measure blinds, curtains and shutters, Hillarys' roots date back to 1971 when Tony Hillary began making blinds in his garage at his home in Nottingham. In the beginning the company was truly a one-man operation, with Tony undertaking everything from the advertising and selling to the manufacturing and fitting. Over the following 45 years with its strong emphasis on customer service and product development Hillarys has built up a reputable brand throughout the UK and Ireland and operates across an omnichannel platform with online markets via web-blinds. Since it was last featured in Manufacturing Today Europe during April 2015, Hillarys has enjoyed significant success, achieving double-
Core to the company's strategy of delivering premier quality, made-to-measure window coverings is its focus on combining its comprehensive product range with an 'in-home' experience that allows customers to work with Hillarys' advisers to select the most suitable solution for their homes.
"We are very much focused on manufacturing products ourselves, but moving forward the emphasis is on developing the in-home proposition," explains Darren Lock, manufacturing director. "This means that we take the experience to customers in their home. It is important to add that this is not a 'hard sell', we are very much focused on providing a pleasant and knowledgeable experience. We have a national coverage of over 1000 advisers that are self employed and able to visit the customer anywhere in the country. We aim to arrange appointments within seven days of receiving a request from the customer continue to invest in new product development and state-of-the-art manufacturing equipment," continues Darren. "We have also recently brought our expertise in in-home service to carpets and vinyls and have rolled this out nationally."
He believes that introducing floor coverings to the company's wide range of products is a natural step. "As with window dressings, choosing carpets in the comfort of their own home, appeals to the majority of customers. People generally want to see how a fabric or carpet will look against other furnishings and in both natural and artificial light.
"We are continually looking to expand the portfolio of products that we can offer as an in-home proposition for our customers."
Hillarys is proud of its heritage as a British manufacturer of window dressings and considers the phrase 'Made in Britain' to be more than a slogan and part of the 'fabric of British life.
During 2015 Hillarys further enhanced its manufacturing capability through the expansion of its facilities throughout the UK to enable the business to meet the growing demands of the home furnishing and window dressing markets. The company's head office is in Colwick (Nottingham), where Hillarys also manufactures its range of Roman blinds, rollers and curtains. Its Glaisdale facility houses the company's central distribution hub and manufactures its pleated lines, vertical blinds and awnings. The Washington manufacturing plant is responsible for the production of both wood and metal Venetian blinds.
"Our Venetian product line grown massively in recent years," Darren reveals. "Wood Venetians are increasingly popular with customers and we essentially ran out of space in our facility. Previously we had one site that produced both wood and metal Venetians and we have now leased another site and moved the production of metal Venetians into its own building. This is a 60,000 sq ft facility which became operational during August 2015 and has given us space to continue to expand our wood Venetian capacity by around 40 per cent."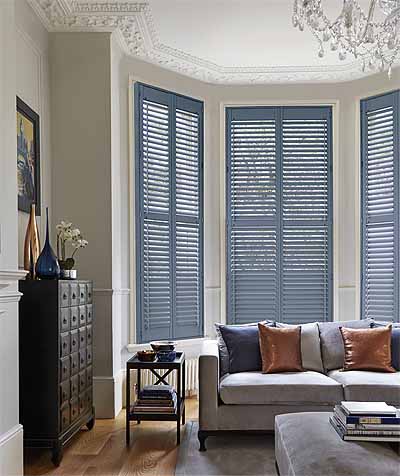 Hillarys has also increased its presence in Colwick, where it introduced curtains some three years ago as an outsourced product. Over time the company has invested heavily in state-of-the-art equipment to allow it to open a separate unit for the production of curtains. Today Hillarys has a total of around 15,000 sq ft of manufacturing capacity for curtains and its investment in the best technology that is available for curtain manufacture has helped increase the company's headcount.
Hillarys' Glaisdale facility has also benefited from investment, whereupon it was able to re-shore its vertical blind programme to introduce headrail production into the UK. Previously these had been imported from China and the decision to manufacture headrails in the UK has generated a number of jobs for the Glaisdale area. "We have been supported in some of these new developments by an investment from Nottingham Technology Grant Fund (N'Tech) delivered by Nottingham City Council," Darren says. "We have received around £330,000 from the Regional Growth Fund via N'Tech. This has supported the creation of over 60 jobs so far, and this is set to increase in the coming years."
During 2015 Hillarys also became involved in Unesco's 'International Year of Light,' an international campaign focusing on the topic of light science and its applications. "Unesco officially declared 2015 as the International Year of Light and we felt this was a fantastic opportunity for us to get involved and become a Gold sponsor," explains SEO Manager, Sandeep Matharu. "The sponsorship was a catalyst for us to look at the various ways in which natural and artificial light can affect us in our everyday lives. As many of our products (blinds, curtains and shutters) regulate light both in and out of a window, we looked at how this can affect our sleep, how it can impact on light pollution, and even understand how much our sleep is being affected due to light. Although the International Year of Light is over, we are still continuing to investigate the link between sleep and light and what more we can do to help customers."
Throughout 2016 and beyond, Hillarys will continue to expand its market presence and invest in new products and facilities. Exciting developments include the beginning of construction of a new headquarters in Colwick that will house all of the company's divisions under one roof and Hillarys sponsorship of ITV's Lorraine programme. "We are keen to continue to grow our market share and scale is key to the business," concludes Darren.
"We are the biggest blinds manufacturer in the UK and we want to build on that. Through initiatives like our sponsorship of the Lorraine programme, we want customers to think of Hillarys whenever they think of curtains, blinds, shutters and now carpets."
Hillarys
Products: Leading player in window dressings