Hollingsworth & Vose takes its commitment to sustainability to a whole new level
Companies don't survive for almost 300 years without keeping the concept of sustainability close to the core.
Case in point: Hollingsworth & Vose (H&V), a global leader in filtration, separator and energy storage solutions that has been in business for almost three centuries. The family-owned company, which is headquartered in East Walpole, Massachusetts, dates back to 1728 when the "Act for the Encouragement of Making Paper" was passed by the General Court of the Province of Massachusetts Bay. Evolving continuously since then, H&V now operates manufacturing and research and development facilities in the Americas, Europe, China and India.
Today, H&V's advanced materials contribute to a cleaner world by providing clean air and liquids, powering hybrid, start-stop and electric vehicles and enabling energy storage. H&V's filtration solutions can be found almost everywhere, from clean rooms and hospitals to computers, commercial buildings, homes, vehicles and heavy-duty equipment, and its battery separator and energy storage solutions are helping with the transition to a more sustainable future.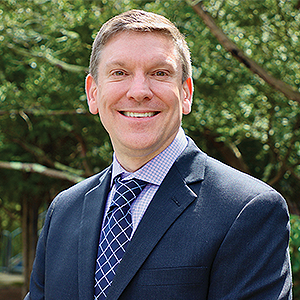 "I think sustainability has always been one of our core tenets," says Josh Ayer, who became H&V's CEO in 2022. "From the very longevity of the company to how we manufacture our materials and how those materials help create a cleaner world, sustainability has always been important to H&V."
But sustainability is not a static term at H&V. It has always been an evolving concept that embodies the idea that sustainable businesses are ones that prosper over the long term. From H&V's founding to today, the company has always aspired to be innovative, responsible and forward-thinking, committed to building value for shareholders and communities while creating a more sustainable world.
Reporting on sustainability
These days, H&V has elevated sustainability to embody three distinct pillars: people, planet and performance, each with a strategy in place for reaching companywide goals.
"We are very much focused on sustainability," Ayer said, "but I think the concept has evolved for us and is now an over-arching approach to how we operate as a business, how we create a positive workplace for our employees and how we coexist with our communities."
In 2022, H&V released its very first Corporate Sustainability Report as a way to examine its environmental, social and governance efforts across the three pillars. The report provided a transparent outline of H&V's material topics and areas of impact, along with a strategic vision for sustainability at the company for the long term.
H&V released its second Corporate Sustainability Report in spring 2023, again sizing up its ongoing sustainability efforts as they relate to people, planet and performance.
People power
When it comes to people, H&V has committed to providing its employees with collaborative opportunities, leadership training and networking events to support their engagement and development. A new focus on diversity, equity, inclusion and belonging finds the company fostering a work environment where all are welcomed and heard. The company has set DEI&B goals, including significantly diversifying its workforce by 2030. H&V also strives for environmental health and safety, with the goal of creating workplaces that value safety – including preventing workplace incidents – and protecting the environment.
Helping to inform the people pillar was an employee engagement survey, which included input from more than 1,500 participants. H&V plans to use the data to provide the programs and work environments best suited to its workforce, to attract and retain top talent and to ensure an environment of equity and inclusion.
"The employee engagement survey is really going to help us understand where our employees' expectations are and where we need to do better," Ayer says.
Planet possibilities
As a manufacturer of filtration material and energy storage systems, H&V understands the potential impacts its operations can have on the planet. H&V teams continually work to find creative solutions to make a net positive impact, and according to Ayer, leadership is committed to tracking and disclosing the company's progress to all stakeholders, including local and global communities.
H&V has set realistic environmental goals for itself and its operations, including reducing Scope 1 and 2 emissions by 50 percent, cutting energy intensity by 25 percent and reducing waste to landfill by 50 percent – all by 2030. The company is also focused on reducing its water usage and discontinuing its use of added formaldehyde. Its path to achieving these goals includes installing more renewable energy on site, renewable energy credits and power purchase agreements, investments in new equipment and simple fixes like LED lighting upgrades and repairing air, steam and gas leaks.
"We have to continually improve our energy and water usage. These are cost drivers for us, as well as areas where we can further reduce our impacts," Ayer says. "We are also looking at the lifespans of key products; longer-lasting products are more sustainable. The more durable our products, the more our negative impacts will be reduced and our positive ones will be increased."
High performance
H&V has been providing innovative solutions to its customers since day one. Over the years, the company has found new ways to advance its products for peak performance and increased quality, durability and use lifetime. As a result, H&V has seen significant, positive year-over-year growth and plans to continue executing this strategy as a new generation of leaders enters the workforce.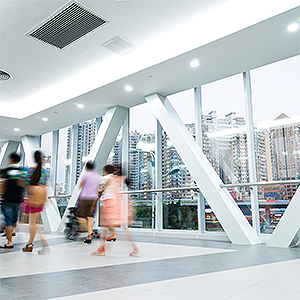 A primary performance goal for the company will be to improve product sustainability by 25 percent by 2030. One way it will achieve this is through its Research and Development Department, which is filled with diverse perspectives and creative thinkers focused on product sustainability.
An example of how H&V has already improved product performance and sustainability is its Trupor™ microfiltration membrane, which is used for liquid filtration in a range of industries, including food and beverage, bioprocess and water treatment. Developed by a team, comprising 43 percent women, across five countries, Trupor™ combines membrane reliability, maximum and stable performance and reduced energy usage in a single product.
Additionally, H&V completed multiple cradle-to-gate carbon footprint analyses with a third-party partner in 2022 to gain further insight on how it can improve the environmental impact of its products. Though there is always room for improvement, the analyses showed that many of H&V's products create a positive potential impact when compared to other products available on the market.
"We know we can always do better, and we are always striving to do just that when it comes to sustainability," Ayer says. "Where H&V is right now, we are really pleased with our sustainability efforts across our three pillars – and we're excited about the future of those efforts in the years to come."