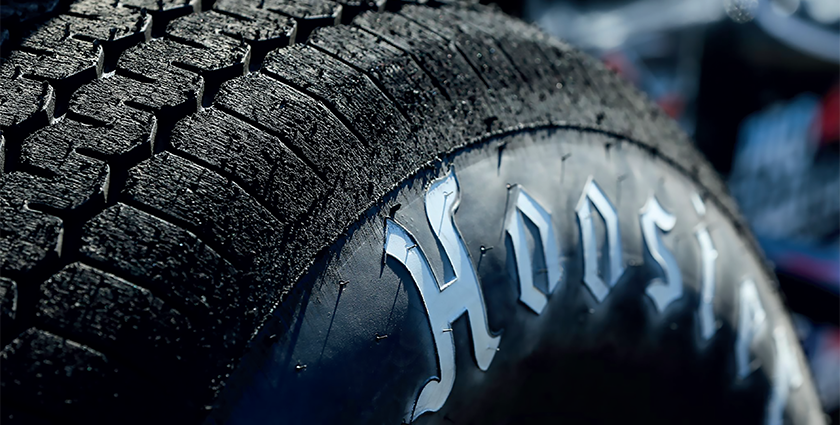 Speed all about it
Hoosier Racing Tire is on a mission to produce tires that clients can depend on. Although it comes from humble beginnings, the company has grown to become the largest tire manufacturer in the world, and there are no chances of slowing down now
The founder of Hoosier Racing Tire (Hoosier), Robert Newton, was an avid racer. His passion for fast cars drove him to a career in the automotive sector, and he subsequently struck up a partnership with a company in Ohio that specialized in recapping tires. "Unfortunately, it went out of business in 1977," begins Paul Menting, "and Robert and Joyce, his wife, decided to mortgage everything they had, and build what became our first tire plant," he says. Paul, who serves as Hoosier's VP of Sales and Marketing, gives us a closer look into the world of racing – more specifically, the wheels that keep it turning. "We started with four presses in Plymouth, Indiana, and since then, we have continued to grow."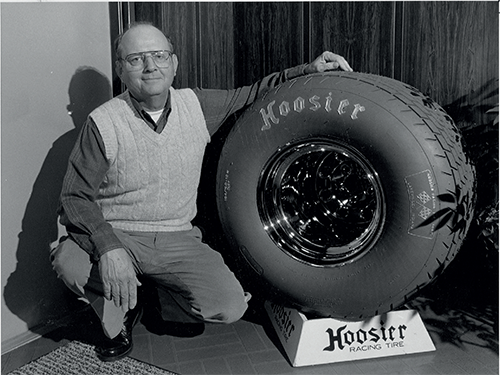 While Hoosier specializes in racing tires, the business also offers manufacturing capabilities such as calendaring, fabric, and rubber mixing to other operations. "These services add to our diversification abilities quite nicely, but the majority of our focus is producing tires for motorsports-driven competition use," shares Paul.
In terms of additional diversification avenues, he divulges that the company is now looking into the utility task vehicle (UTV) sector. "We have three sizes of UTV tires, which will be introduced in the fall of 2022, and that is a very exciting market for us. However, we will certainly be focusing on motorsports first, because that is our comfort zone. Following the sturdy establishment of that sector, we will then branch into recreation," Paul shares.
"We also have a line of strip to street tires, and we are going to be introducing our first sizes in that area later this year as well. There's also another line coming to the circuit, with similarities to strip to street. We call it the 'Track A' Pro-line, which is a semi-slick range of tires capable of being utilized on the street. All of these lines will be coming out in the fourth quarter of this year, and early 2023," he highlights.
Paul is immensely proud of the reputation that Hoosier has garnered for itself. For him, the reason as to why the business is so successful is because it continues to imbibe Robert's passion for quality racing. Furthermore, this passion ensures the company kicks into gear when it comes to best practices. "We understand what it takes to be a racer and compete in the world of motorsports. We've become vertically integrated within our manufacturing process to help us control as much as we can. This has given us a unique edge, as we have been able to establish our own mixing and calendaring processes," he says.
Paul continues to share that Hoosier has invested significantly in its Z-calendar, in order to control the quality and input of its materials. This subsequently led the business to invest further into its manufacturing facility, which has exponentially increased the company's value.
Then, in 2016, Continental purchased Hoosier. According to Paul, the multinational automotive parts manufacturing company shares the same DNA as Hoosier in terms of its company culture and approach to motorsports. As a result, the transition into the business's portfolio has been smooth and very exciting for the Hoosier team. "Continental recognizes the value of continuing to invest in our vision, and the acquisition has been a massive catapult for our success in recent years."
Taking into consideration the company's history, it comes as no surprise that the culture at Hoosier is one that is heavily rooted in family values. "We are a closely-knit team here, not only at Lakeville and Plymouth, but across our entire network. Our distributors are independently-owned and operated, and many have been partners of ours for over 30 years. They are also family-owned businesses, and so it makes for a seamless process between manufacturing, sales and distribution."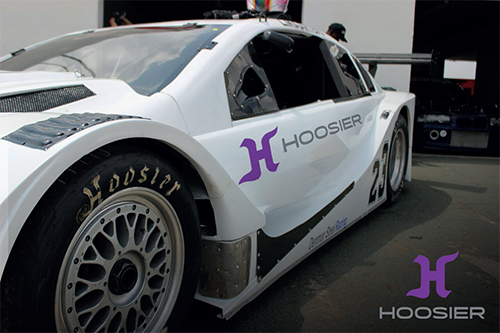 It goes without saying that having a united and dedicated company culture has served many manufacturing businesses well over the last two years, especially in the instance when those values are reflected onto the supply chain. Paul discusses how Hoosier has had to work efficiently to ensure customers receive their orders. "Having close relationships and very good communication with our vendors and suppliers has been key, and we're lucky to have that. It has enabled us to not have any substantial production stoppages due to lack of supply of raw materials. Of course, this has been difficult, and the company has had several close calls in terms of not making deliveries on time, but our relationships with our suppliers have been critical to ensure we continue to operate.
"Considering that Covid-19 brought the racing industry to a complete stop for two months, everyone at Hoosier did a sterling job. During that time, although we had to furlough some of our people and cut our operations slightly, we did not stop manufacturing, which was so important to us. Now, we are trying to bring our folks back, and navigate the subsequent challenges of the pandemic," he explains.
As the manufacturing industry continues to battle labor and supply shortages, Hoosier is looking for more innovative ways to overcome these obstacles. "We have been unable to get our production to where we want it to be. As a result, we are seeing quite a few shortages in our race tire inventory, which has been challenging for our customers and our distributors. Then when you throw in the changes that have occurred in logistics in both availability and cost, it has been an overwhelming tsunami when it comes to supplying and manufacturing for everyone in this industry. However, we are doing all we can. We have navigated it to the best of our ability, and I believe that, with a bit of time and patience, we will be able to get ahead of these difficulties."
Paul shares that, at the moment, the business has four major projects taking place to assist with its manufacturing efficiencies, which he believes will be concluded in the fourth quarter of 2022. "We have our eye on a major expansion that includes a curing and tire building capability. Although it hasn't yet been finalized, we hopefully, will be launching it in 2023, and that will be one of the most significant investments we have ever made into our operation," Paul divulges.
For the rest of the year, Hoosier is determined to focus on growth. Paul is hopeful that the business will get back to hiring more people again, and finally return to the operating capacity it boasted before the pandemic struck. "Our supply is as stable as it can be, and we are able to produce more tires than we did last year, so the outlook is promising and positive. A long-term effort will be required to solve these issues, but we are determined to wait out the worst of it."
Above all, Paul would like to see Hoosier continue to uphold Robert's values, and remain the business he envisioned it to be all those years ago. If the company can maintain that family ethos, he is sure that expansion will be an organic result of its exemplary practices. "There is a really exciting future for the business in the next five years, and I look forward to seeing us take advantage of all the opportunities that lay ahead," he concludes.
Hoosier Racing Tire
www.hoosiertire.com
Services: Tire manufacturer