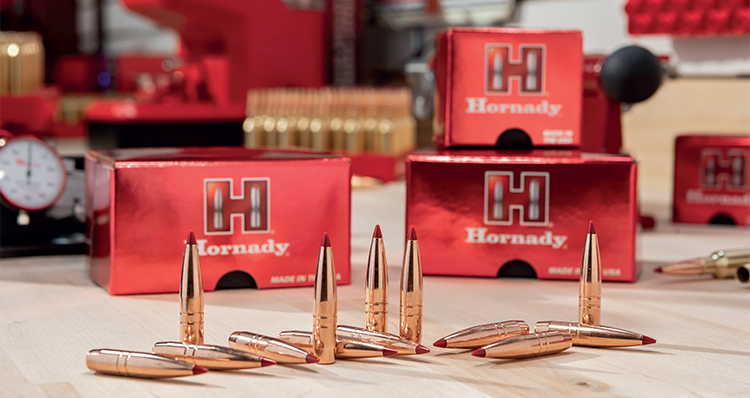 Straight-shooting business
For over 70 years, Hornady Manufacturing has been a key player in the arms and ammunition industry; today, the company continues innovating and expanding in order to meet unprecedented demand
In 1949, captured by a moment of post-war optimism and faith in entrepreneurial spirit, Joyce Hornady established Hornady Manufacturing. As an ammunition manufacturer, the company was established in the hopes of providing better quality bullets to people who were passionate about shooting. From these beginnings, Hornady Manufacturing has continued to innovate and make use of cutting-edge production technologies, in order to dominate the Northern American arms industry.
After ten years of manufacturing bullets for hand-loaders to make their own ammunition, Hornady Manufacturing diversified its product range, and began using recycled cartridge cases to produce Frontier ammunition. From here, the company continued to grow organically, as President, and Chief Executive Officer, Steve Hornady explains: "In the 1970s, the Pacific Tool Company came up for sale, and my dad felt that this was just an obvious opportunity for expansion into the reloading market. Around the same time as the acquisition, we started to convert the ammunition line into new cartridge cases, which were manufactured for us by Winchester and Federal.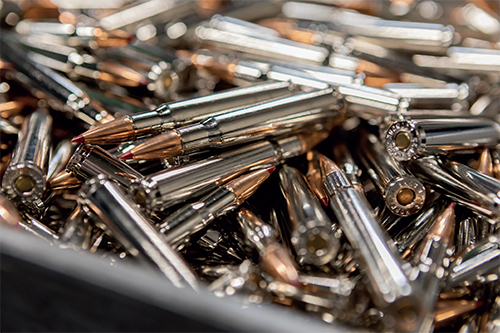 "Over the years, we continued adapting and innovating, and by the mid-70s we had developed the interlock bullet, which was our design to help the bullet retain more weight when it was shot," he adds.
Fueled by his father's ingenuity, and his own determination to see the family company succeed, Steve led Hornady Manufacturing through tragedy. "In January of 1981, on their way to the SHOT show in New Orleans, my dad, our engineer, and a customer sales service representative were all killed in a plane crash. At that point, we just had to start picking up the pieces, and go from there," confides Steve.
"It made sense, then, for the family to come back together, so my sister and her husband joined us to help operate the company. The first rule of medicine is 'do no harm', and that's pretty much the tactic we took as far as the business was concerned. We didn't try to be something that we weren't, and instead we just kept doing what we had always been doing: make money and take care of our employees." he adds.
Thanks to the unfaltering dedication of Steve and his team, Hornady Manufacturing was strong enough to survive the loss of its founder. In the early 1990s, the arms industry saw an incredible increase in demand, and from here the business picked up steam. "The entire industry took off, including our two major vendors, Winchester and Federal," says Steve. "They were experiencing extreme demand for their products, and so supplying us, when they were unable to meet their own demand, became a significant challenge.
"That made us aware that we had to become more independent, and so that's what we did; we started investing in the machinery, technology and knowledge necessary to produce our own cartridge cases. We got innovative, and that gave us the opportunity to really grow, and get our name on the map."
Continued expansion
Having the ability to adapt, and spot newly emerging gaps in the market, meant that Hornady Manufacturing went from strength-to-strength. In 2014, the company started manufacturing its own primers, and since Steve's son, Jason Hornady, entered the business, the company has released several additional lines of ammunition.
"My son came to work here in 2006, and brought a bigger emphasis to the marketing side of the business. Our focus moved from simply designing new cartridges, to following that through and actually marketing them to more customers.
"This also helped us see gaps in the market for new products, and so we created American Gunner, which is a more economical line of ammunition, and American Whitetail, which is a line of ammunition specifically designed for big-game hunting animals in North America," discusses Steve.
As the company continues to develop its marketing department, Steve emphasizes how industry is still at the core of what Hornady Manufacturing does: "These developments all build off the technologies, and capabilities, that we have in our factory. The quality of our end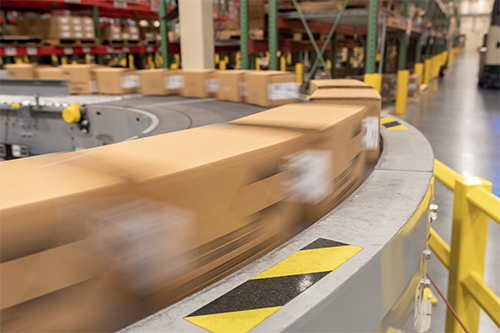 product is absolutely key," he affirms.
Hornady Manufacturing has amassed an impressive production infrastructure over the years, and now operates out of over 300,000-square-feet of space, across three factory locations. As Steve explains: "We outgrew our original property here, and in order to accommodate our growth, we took the opportunity to acquire the building of another company that happened to be shutting down. When we bought the building, it was in horrible condition, but we were able to renovate, and move the entire reloading tool manufacturing operation over there.
"Additionally, as the ammunition line grew, we needed more space for loading capacity. Our shipping facilities at the time were just inadequate, we could get the product made but we couldn't get it out the door because we didn't have enough doors! So, we made the decision to buy a large chunk of land and put up a distribution center, in addition to using the space for ammunition assembly.
"Today we still have the main plant, which is where we have all the heavy machinery that wasn't economically practical to move; that's why we use the facility for manufacturing metal components, cartridge cases and bullets. From there, the products go out to the other plant for all assembly and shipping," he adds.
In 2020, Hornady Manufacturing won the 'Accessory of the Year Award' for American Riflemen, illustrating how the company continues to be well respected throughout the shooting community. "The vast majority of our people here, regardless of what they do in the business, are all hunters and shooters, and that makes us unique," reveals Steve.
"It's important to remember that we're manufacturing a consumer product. We don't cater to businesses so much as individuals, who are using our products in their free time. Our customers have a passion for shooting and hunting, so the company has become an employment magnet for people who see it as an important part of their lives.
"They come to us specifically because they are looking for a career in the ammunition industry, and they bring with them that passion and interest in being a shooter. This means that they often have ideas and input about new products, or the company's direction. We love coming up with new stuff and developing new kinds of ammunition; some of it comes from our customers outside the company, but a lot of it comes from inside, and we welcome that. We always attempt to build on, and recognize, the passion our people have for what we do," he elaborates.
Understanding the customer
As Hornady Manufacturing cultivates a culture of respect and innovation, it is also faced with increased demand for its products, and the need for further expansion. Steve discusses how he is accommodating the company's rapid growth: "About three weeks ago we broke ground on a project that should add a significant amount of space to the main plant.
"This is because we had the machinery, but we didn't have room to store any raw material. Without any way to feed the machines, and take away what they produced, we had to add on some storage space, just so that we were able to handle that volume of metal."
In the midst of these changes, the company continues to embed itself deeply in the ammunition sector, with a keen understanding of its customers and the products they need. "We continue to innovate in the ammunition and bullet markets," reveals Steve.
"We've expanded pretty dramatically, and we are also reaching out to a number of different customer groups. We do work with the United States Military, and United States Law Enforcement, in order to provide their specific applications, and then we also work closely with the shooting community, who need accessories for target shooting. We recently developed a new bullet for ultra-long range target shooting that set a new record of 2.4 miles. That's a long shot," he continues.
As of today, the ammunition industry is experiencing dramatic growth in popularity, as a result of a considerable increase in new gun owners. As extreme as the demand is for bullets, primers and shooting accessories, Hornady Manufacturing is steadfast, and Steve is confident that the company can rise to this challenge. "I believe we are well-positioned. We're nimble, we're flexible and we're capable of shifting gears when necessary; those are all important assets," he asserts.
"We're also in the process of acquiring more machinery, and increasing our capacity, so we can protect ourselves from any shortages in the future. We understand the importance of being independent, I think that's all we really need in order to protect ourselves going forward," he concludes.
Hornady Manufacturing
www.hornady.com
Products: Ammunition, bullets and security products