How a glimmer of potential sparked a new chapter in the Contura Steel story
I saw potential." Three simple words that preceded an entire company: Contura Steel AB (Contura). For this issue of Manufacturing Today, we sat down with Patrik Jarlhage, CEO of the renowned Swedish stainless steel product manufacturer operating out of Mörrum, Blekinge.
Established all the way back in 1735, the company has produced various items and carried out myriad commercial contracts with its greatest asset: Swedish steel. With such a long history comes many appearances.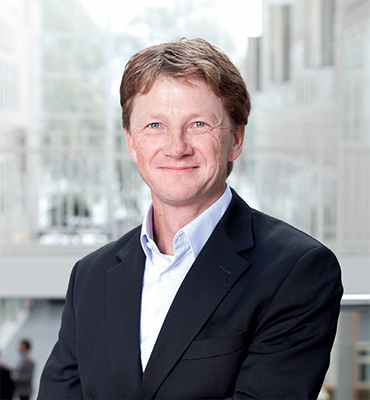 Indeed, Contura is a blend of sorts. Having changed hands numerous times over the years, the company's product portfolio has similarly developed over time. It now includes kitchen sinks, washbasins, water locks and traps, and outdoor kitchens – just to name a few.
The latest hands that the company has passed through belong to Patrik. More precisely, this chapter of the Contura story began in 2015. As Patrik recalls: "At the time, I was working elsewhere but I was looking for my own legacy to carry forward – and then I found Contura. After some negotiations, the company acquisition was completed; it is now owned by myself, my wife, and my father."
The Jarlhage family unit has become a cornerstone of the business, which is fortunate because, as it turns out, Contura was a business in decline. But, as mentioned, Patrik saw potential.
"Things did not look good – at least, initially," he remembers. "There had been no investments in the product portfolio, production means, and marketing in the last two decades!"
Product potential
As such, the story behind the brand can be read as a turnaround one. "I saw the potential," asserts Patrik. "There were some good products, which we owned the rights to, and there was the existing machinery, which, though old, was still in solid condition. That meant we could get to work – but the most important thing was that there was a loyal, pre-existing workforce of professionals, and they wanted to do more with the company. This was their moment, too."
Since 2015, Contura has shifted its trajectory to that of a company on the incline and that means the sky is the limit. Though it only exports about five percent of its product across the border, Contura is gaining market share domestically; kitchen sinks, utility sinks, outdoor kitchens, and more, made in Mörrum by the family-owned brand, are quickly becoming the go-to solution for those wanting to add an extra something special to their home.
The long game
Patrik is keen to point out that the company's new trajectory is not a short-term one. "When I came into this company, there was no exit plan in place," he makes clear. "I did not intend to buy the company and, after turning the business around, just sell it (and make a lot of money). That was not my idea. I have a much longer and greater ambition for Contura than that.
"It is all about perspective," he goes on. "If I am being honest, I will probably be working here until I retire… or even longer than that! For me, the driving force is just to create a good company; so, let's see how good we can make it! This last year, for instance, has been good: sales are at an all-time high, market share is up, especially within the kitchen sink niche, and that is a true cause for celebration. This makes me very proud, and it shows that the investments we have made in terms of our production have, in fact, paid dividends."
And they continue to do so. There is lots going on at Contura: more updates and investments are being carried out, with a particular – and unique – focus on combining the production of high-volume standard products and the one-piece production of custom-made products via the same automated manufacturing line.
Sustainable strategy
As Patrik aptly points out, this dynamic method is particularly advantageous for the company since it boosts overall production efficiency, especially when it comes to custom-made kitchen sinks – products such as this can then be priced lower for the consumer and Contura can concomitantly increase its market share. Win-win.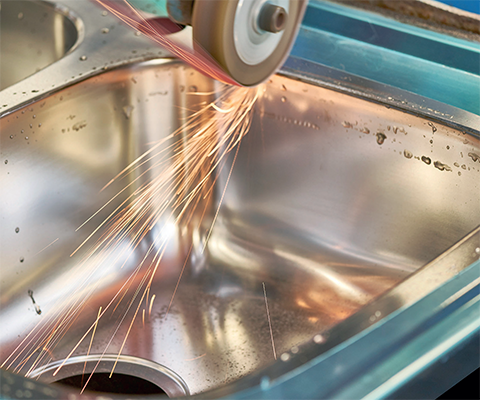 Part of that progression pathway lends itself to one of Contura's main ambitions: sustainability. "Our products are not unique," admits Patrik, which is not necessarily the first thing you would expect to hear from a man in the selling business, but it is true. A kitchen sink is, after all, a kitchen sink. However, the kind of steel one is made from is key.
"They all look the same!" he laughs. "So, we have to do something else to stand out from the crowd – and for us, that means being more sustainable than other manufacturers. Our products are made in Sweden and that is super important for us and our carbon footprint. We focus on insourcing, and we use local suppliers."
This was not always the case; in fact, the new strategy goes against the prevailing business and management trends related to outsourcing, which have been dominant for most companies for many years, including Contura before Patrik took it over.
Socially responsible sourcing
Environmental reasons aside, the green strategy has many other benefits. "One key advantage of insourcing became evident last year during the various crises that have threatened to cause mass disorder (those being Covid-19 and the conflict in Ukraine). In contrast to many of our competitors, we have not had any problems with the supply of material; most is supplied from local suppliers or suppliers in the Nordic countries. In short, we are a one-stop shop, and that helps us be more socially responsible – both the customer and environment benefit from Swedish-made goods."
For instance, Contura's Finnish supplier of steel, Outokumpu, proudly boasts a 92 percent recycled material rate, which Patrik argues is world-class. "You cannot find a larger stainless-steel supplier that has a more recycled product," he explains. "Our water traps, which come from Prevex in Finland, are also up to 60 percent recycled in their material formation, a product we successfully rolled out last year.
"It is all part of our growth trajectory," Patrik concludes. "We have some ideas that we are hoping to launch in 2023 and, looking further ahead, we intend to expand ten percent every year. But it has to be sustainable: we have to have good turnover and balanced result sheets."
www.conturasteel.se