How Belt Power's customer-centric and comprehensive service is oiling the wheels of commerce across the US
Belt Power, LLC ("Belt Power" or the "Company") was formed in 1989 with a focus on servicing the food industry and in particular, meat & poultry. The Company has since completed several acquisitions, and most recently, was acquired by Platte River Equity, a Denver-based private equity firm. The Company is headquartered in Marietta, Georgia and has expanded its footprint from one location in Georgia to a network of 12 locations across the U.S. The Company has plans to expand its national footprint to as many as 30 locations over the next couple of years.
Belt Power is the industry's largest independent distributor and fabricator of conveyor system components, including conveyor belts, equipment, accessories, and rubber hose and gasket products. As Don Heitmeier, President & CEO, enthuses: "We have the broadest product portfolio of most distributors in our space. We cover everything, including plastic modular, wire and metal belts, lightweight thermoplastic belting products, motorized pulleys and many other components that support conveyor systems. I believe it is our product offering that sets us apart from the competition, as well as the expertise and commitment of our people." He continues, "To me, our people's desire to exceed the customer expectation is a key differentiator. The effort our team members put into servicing the customer around the clock happens flawlessly and makes a real difference.
"We also provide installation services for scheduled maintenance and emergency breakdown support. Not only do we fabricate products in our facilities, we also can install the conveyor belt to help get customer's equipment up and running quickly. This 'round-the-clock' service, I think, is a true differentiator for Belt Power. Customers really appreciate this capability because it allows their conveyor systems to remain operational and saves thousands of dollars in downtime costs."
Don attributes the Company's innovative approach to product development to its people. "Our sales and services teams spend the majority of their time on the plant floor, looking at customers' manufacturing processes and offering suggestions to improve the plant's operations. We specify and identify the products that will help improve uptime and throughput and make recommendations to customers to help increase their productivity."
New locations
The Company is able to offer multiple solutions due to its superior facilities and manufacturing capabilities. As Don explains: "We invest in high-end fabrication equipment that allows us to self-perform and the Company has a variety of equipment including: CNC router tables that cut and perforate belting materials based on a CAD drawing, water jet cutting equipment, v-guide and edge sealing machines and high-frequency welders. All of these tools enable Belt Power to enhance its manufacturing capabilities and offerings.
"Belt Power utilizes air- and water-cooled presses to create endless belts; as well as a sophisticated process to apply polyurethane and silicone to timing belts. Our in-house capabilities, from that standpoint, truly do match those of any manufacturer and significantly differentiate us from our competitors; many of whom will buy those products pre-manufactured. Our Marietta, GA facility also has a full-service machine shop for in house equipment maintenance and making specialized customer products."
Over the next few years, Belt Power has plans to expand its footprint to as many as 30 locations. Three of those locations will be up and running within the next couple of months: Memphis, TN, Chicago, IL, and Springdale, AR. "We will continue to identify additional locations as we go into next year and remain diligent to build out our branch network until we get to 30 locations. With each of these new greenfield facilities, we will invest anywhere between $300,000 to $500,000 in equipment and inventory to be able to provide unmatched products and services to the local customer base."
Culture and commitment
The Platte River Equity acquisition promises to be a great partnership, providing Belt Power the support to essentially double and even triple the size of the business over the next three to four years. Platte River will be able to provide operational support in terms of processes, supply chain optimization, and assist with the execution of its add-on strategy. Over the years, Belt Power has diversified away from predominantly servicing the poultry sector to include the full spectrum of the food industry, which, in turn, leads to further vertical integration. As Don shares: "Food has to be packaged, so that leads into another vertical, particularly surrounding the e-commerce revolution. Material handling is another example. Once products have been manufactured, they are packaged, branded, and labelled, and then they need to be distributed. While they are independent processes, from our perspective, they complement each other nicely.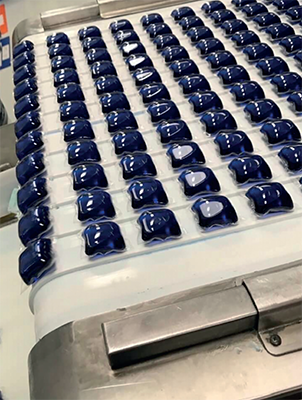 "The other sector that is evolving for us is pharmaceutical, which has many of the same attributes as food. People will always need to eat, but in today's world, supplements, medication, and drugs are critical for an aging population, which makes this a fast growing vertical that Belt Power is starting to explore."
Belt Power's areas of focus tend to be more resilient to economic cycles. During the pandemic, Belt Power provided, for the most part, an uninterrupted service to its customers. Despite the challenge of managing through the lockdowns, the business flourished and grew; an outcome that Don believes is a testament to Belt Power's people. "They showed up in really challenging circumstances. We were not able to work remotely and continued to service our customers. The fact that our teammates came in every day to provide that uninterrupted service speaks to our culture and the commitment we have for servicing those verticals."
The business is currently focused on being more thoughtful in providing education around its Environmental, Social and Governance issues. As Don elaborates: "We publish a monthly newsletter to highlight the wonderful things our employees are doing to give back to their communities. We provide our employees with two Volunteer Time-Off days, and the stories surrounding their efforts are inspiring. Additionally, we are in the process of implementing a national recycling program that will service all our recycling needs across our footprint. We have moved away from Styrofoam products and towards sustainable stainless-steel mugs, for example, to help reduce our landfill waste."
Exploring opportunities
Such strategies are well-received, and this is reflected from the positive feedback the business received from its employee engagement surveys. "We use a third-party for our surveys," explains Don. "The indication from our survey company is that most companies' performance dropped during the last 18 months, whereas Belt Power had positive improvement in our employee engagement scores. I think it's a good balancing act to see if we are doing the right things to create a culture where people view Belt Power as a great place to work. We have been fortunate in finding new team members who want to join our organization after lengthy careers elsewhere. I think this speaks volumes seeing as it's become increasingly difficult to attract and retain talent in the current environment. However, we are managing to attract highly qualified people who continue to support us in our ongoing growth."
Looking to the future, Belt Power will continue to explore opportunities focused on servicing and keeping conveyor systems running. Acquisitions will be a core part of the company's growth strategy and value proposition. As Don explains: "There are many companies that have recently reached out and are interested in joining the Belt Power family. Not only will acquisitions allow us to extend our geographic footprint and capabilities; but they will also enable us to expand into adjacent services and product categories that focus on supporting conveyor systems. These new products and services will help fuel our growth for the next several years, and beyond, as we explore ways to take a greater share of the $2+ billion industrial distribution market," he concludes.
For more information about the engineering sector, click here.