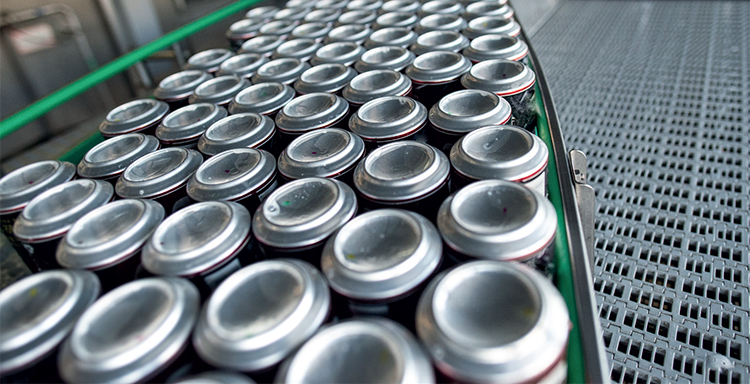 How CarnaudMetalbox Engineering is using its growth and expertise to meet consumers' demands for sustainable packaging solutions
CarnaudMetalbox Engineering (CMbE) is a leading manufacturer of can making machinery and seamer tooling systems. It is a customer-driven operation with equal dedication to efficiency, quality, and sustainability.

As part of Crown Holdings Inc, one of the world's leading producers of metal packaging, CMbE serves an international market, with offices in the UK, United States and China. Having spoken to Marc Hoche, Vice President at CMbE, in February last year, Manufacturing Today was keen for an update about its continued success and the new facility in Leeds.
"Following on from last year's article, I still feel people are more aware of packaging, particularly in terms of its sustainability, and the can is one of the most recyclable containers around," begins Marc. "Production lines can run up to 3400 cans per minute, so you can imagine the amount of engineering that goes into the container and the production machinery that must operate at such high speeds."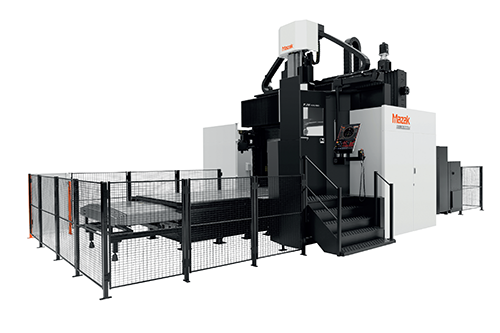 Founded in the 1930s, CMbE has nearly a century of experience and expertise in cutting-edge metal forming and finishing equipment. In 1986, it won the Queens Award in Technological Achievement for its revolutionary design of a new Spin Necking system. Its precision-engineered machinery, such as the Bodymaker, remains an effective design, as does the Trimmer, and when combined, the two offer a high-speed fully integrated can making machine.
Indeed, the business takes inspiration from its history of engineering excellence. Today, it continues to develop innovative can making machines, as well as decorating systems and technology. Its decades of industry knowledge and experience shine through its designs and have enabled its tremendous growth and success.
Manufacturing milestones
"We have been in the industry for a very long time," explains Marc. "We have been manufacturing can making machines for more than 85 years – from the birth of the industry really. In 2024, we will have been at our purpose-built Shipley site for 60 years and we have grown quite considerably in that time, with the recent expansion to the new facility in Leeds. By September 2021, we were laying our first customer machines down for assembly at the new site, having completed an £8 million refurbishment," recalls Marc, "which was a Herculean effort to achieve and a credit to all the teams involved. 2023 marks some significant milestones in machine production, including the 2000th Bodymaker, the 1000th Die Necker and the 100th ReformatTM Spray Machine."
Prior to its new facility in Leeds, CMB Engineering's headquarters in Shipley included both the manufacturing and assembly elements of the company. Its Leeds site is now home to the assembly shop, which has doubled its capacity and cleared space in Shipley for other developments.
"Our new site has given us the opportunity to reorganize the manufacturing environment. Underpinning the concept for the layout, has been the optimisation of material flow through the complete manufacturing process," Marc adds. "With further investment CMbE now has a world class manufacturing facility, including fully automated Mazak 'Multi-Tasking' cells, benefitting from the complete fusion of CNC turning and a machining center all in one, offering ultimate flexibility and lights out production. Due to the nature of theproduct range, the investment in automation has been carefully considered to maximize productivity whilst maintaining flexibility. The flagship of the new investment is a Mazak Versatech vertical milling machine, 37m in length and boasting a maximum workpiece capacity of 9m x 4m x 1.2m, making it one of the largest capacity production machines in the UK. The optimised layout, along with the new manufacturing capabilities and automation, provides CMbE with a fully integrated manufacturing environment taking full advantage of new technologies."
Additionally, the company prides itself on being customer-centric and is renowned for the quality of both its services and products. Marc explains: "CMbE is dynamic and is always seeking solutions for its customers. When we bring visitors on-site and give tours of the facility, we let our employees take the lead and it is always rewarding to receive positive feedback. Specifically, customers are impressed with the professionalism of our people and the obvious enthusiasm and pride they have in the work we do."
A sustainable future
A salient factor in CMbE's unrivalled success is the consumer demand for sustainable packaging solutions, rather than single-use plastics. "There is still a huge anti-plastic sentiment among consumers," Marc details. "People are not waking up in the morning and saying, 'I need more plastic in my life.' It's just not happening, so the demand for beverage cans is steadily increasing, as it is the most environmentally friendly and recyclable packaging option.
"I remain quite positive about the future," he states. "There are some things that would be fantastic to see in the industry, such as a successful movement to get water out of plastic bottles and into cans. There is a slight movement with several brands producing canned water, but I'd like to see it become 'the norm' in the future."
60 million plastic water bottles are used each day. A large proportion of these do not enter the recycling loop, instead ending up in landfill sites or the ocean. For instance, the World Economic Forum estimates that by 2050, plastic in our oceans will outweigh fish, with eight-to-nine metric tons of plastic entering waterways every year. This totals 937 million tons of plastic in oceans by 2050, compared to 895 million tons of fish.
"A simple shift of two-to-three percent of water out of plastic and into cans would not only have a significant environmental impact but would mean growth for can makers," Marc explains. "Swapping from plastic water bottles is just one example of a sustainable change that could significantly alter the growth of can making machinery providers, including CMbE, as well as the wider can making industry." Its increased capacity combined with an obvious passion for sustainable solutions ensures CMbE is ready for the water industry's plastic-to-beverage-can revolution.
Reflecting on the past few years, Marc highlights: "When I have talked to our workforce, I have assigned a theme to each year. 2021 was about capacity, rapidly expanding to take advantage of the market situation. 2022 has been focused on transformation. We needed to update and modernise considerably, so we have transformed the machine shop and completed several technology and IT projects. 2023 is about consolidation. We need to embed the transformations and deliver the efficiency we expect from the updated machine shop. Whilst not without its challenges I am excited by what the future holds for CMB".
www.carnaudmetalboxengineering.co.uk