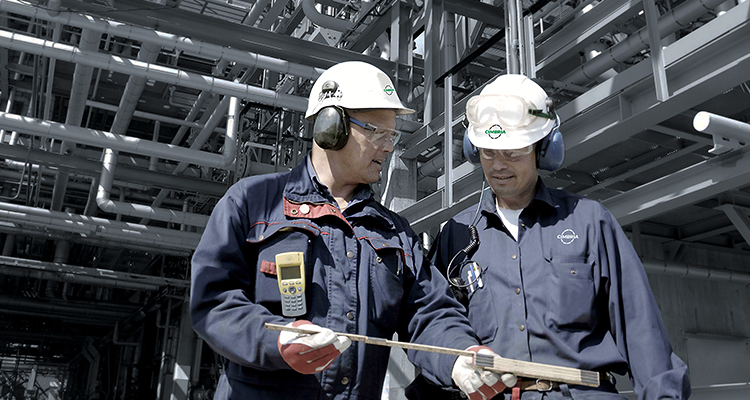 How Cimbria's investments are leading to increased storage capacities across the globe 
Since 1947, Cimbria has been designing, developing, manufacturing, installing, and servicing custom-built industrial solutions with a focus on capacity and reliability. Whether working on a complete processing line or a large turnkey project with highly advanced automation and management information systems, Cimbria has the expertise required to deliver excellence.  
The company offers seed, green coffee, and ear corn processing solutions, grain storage, feed milling equipment, turnkey port terminals, and pre-assembled compact processing plants. We sit down with Patrick Jansen, Manufacturing Director, and Thomas Mohr, Sales Director, for an insight into Cimbria's latest projects and ongoing investments.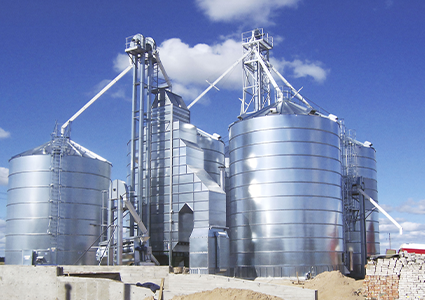 Our conversation opens on the topic of a recent project, which saw the company execute Sweden's first vegetable protein factory based on a new technology alongside its partners. "One of our partners developed a new, innovative technology for extracting protein, but the customer needed a way to integrate this with existing system technology," begins Thomas.  
"So, our role was to integrate new technology with existing equipment solutions, which will sort and clean product before and after the protein extraction process. By working closely with one of our partners, we were able to deliver a customized solution that met their unique requirements." 
Patrick adds: "That's where we excel: when we're presented with a unique challenge from a customer and we have to determine the best solution. It takes industry knowledge, creativity and a degree of flexibility to figure out the best answer.  Sometimes we work with a partner to develop the right solution, like we did recently in Sweden. 
Food security solutions 
"Our production flexibility is quite unique to the industry," he continues. "We have a broad portfolio that we produce ourselves, but we also have the necessary skills to act as an integrator. We can adjust our products to meet demand and deliver projects with key partners that wouldn't otherwise be possible." 
As political and social unrest gathers traction across the globe, more countries are increasingly concerned about national food supply. With grain storage being one of Cimbria's key sectors, the business is ideally positioned to serve such market demands.  
"Recent events have certainly shown the importance of a stable food supply infrastructure to global food security. We've been involved in some critical projects in this area. One of our recent landmark projects was an order for delivery of 23 grain silo plants to Egypt, which is the largest in our history and estimated to be the world's largest order for grain silos from a single company," Thomas reveals. "Its total storage capacity will be 1.38 million tons and require 900 shipments from our plant in Denmark. 
"Over the last 30 years, we've been involved with several infrastructure projects across Egypt to improve process and storage yield for both imported and domestic grain. We're currently building a large port facility there and applying AI and other technologies to other locations. 
"In terms of food security, our solutions not only help with food supply, but also help limit waste from harvesting or transport," he continues. "While we've worked with the Egyptian Government to establish storage sites, we've also created a training and testing facility to educate local operators about the correct operation of the facility in terms of both maintenance and safekeeping of grains." 
Continuing the topic of global issues, Thomas says: "As the war in Ukraine continues, it has an ongoing impact on food security in other regions of the world. So, we've had to strengthen our presence in other geographies to support our customers in sustainably feeding the world.  
Process automation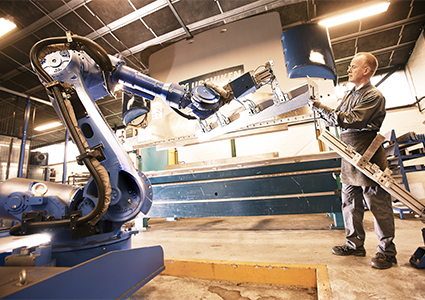 "We have a strong existing hub in Egypt, but we're enhancing our sales structure and discussing multiple extensions to storage sites across the Middle East and North Africa. Both regions are looking to establish a higher degree of independence from foreign supply by increasing grain storage.  Some countries are aiming to double current capacity." 
Alongside international expansion, Cimbria is continuously investing across all areas of the business. "We're constantly looking for ways to improve our production capabilities and we're making the necessary investments to make that happen," Patrick explains. "If we go way back, we used to develop our own machines for manufacturing and, although we still use some of them today, we began to focus on robotization around ten-to-15 years ago.  
"Automating manual processes has been a huge help over the last few years and we're now looking to expand automation across all our manufacturing sites. There's often a perception that if you automate, you can't be as flexible, but we're automating processes and simultaneously increasing flexibility by responding to customer demand and driving down lead times."  
Seeds of success 
"We invested in a production planning system very early on in our history, which has helped us load capacity more efficiently," Patrick continues. "The next step is what we call 'Project SEED,' the implementation of our new, single ERP system across our sites so all locations will run in parallel to one another. Not only is seed one of the main products our equipment is treating or processing, but it's also the seed of a system we're planning to develop and grow in the future." 
Thomas elaborates: "We recognized that our IT is critical to our future success and is the foundation for our ERP project as we continue to upgrade our technological surroundings. We're gradually becoming a technology-heavy company by focusing on automation, additional sensors, and IoT connectivity."  
"Although our key focus is to drive automation across the factories, there's much more to explore within the realm of technology," Patrick concludes. "We recently invested in cobot technology in productive environments, for instance, as well as investigating the wider use of laser welding rather than traditional methods." 
With continued investment in equipment and technological solutions, there is no limit to Cimbria's plan for global expansion. By placing customers at the core of its operations, the business has created a strong, longstanding reputation that it is sure to maintain moving forward.