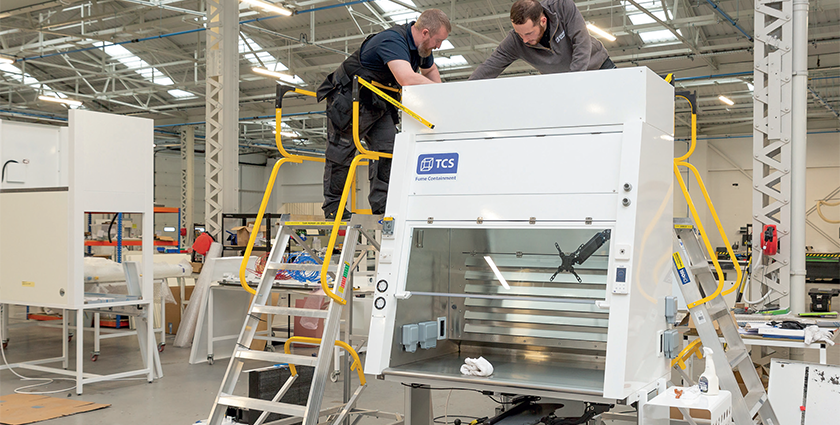 How combined expertise is fueling Envair Technology's international growth
Pharmaceutical manufacturing is a complex and rapidly evolving industry. Manufacturers have adapted their production lines, as they aim to speed up processes to meet increasing demands for the faster development of highly personalized treatments – such as Antibody Drug Conjugates (ADCs), targeted medicines that deliver chemotherapy agents directly to cancer cells.
Many of them are also working with Highly Potent Active Pharmaceutical Ingredients (HPAPIs) which, when used in microscopic doses, enable a targeted approach to treatment.
These are life-changing developments, but their complex nature has also created challenges around manufacturing control – with cross-contamination risks and danger to operators who are handling these substances. Demand for clean air and containment solutions has therefore grown, as manufacturers look to ensure that their workers are protected during the drug production process.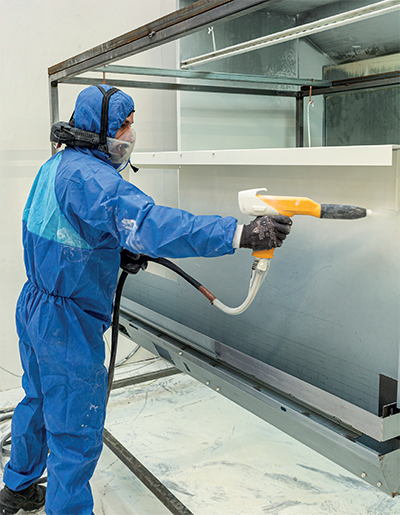 Responding to this demand, Envair Technology was formed by uniting three businesses operating in the clean air and containment space – flexible isolator specialist, ONFAB, rigid isolator manufacturer, Envair, and Total Containment Solutions (TCS), which is a leading supplier of fume cupboards. Each brand boasts its own unique heritage, with Envair celebrating its 50th anniversary this year.
As a group, Envair Technology provides solutions at every stage of the value chain for pharmaceutical companies – covering the full lifecycle of drug manufacture, from research into candidate compounds for clinical trials through to manufacture, and dispensing within hospitals.
Following significant growth over the past two years, Envair Technology now employs 150 people. With a turnover in excess of £20 million, it offers the widest portfolio of clean air and containment solutions to facilitate drug development and manufacturing in the pharmaceutical sector.
Pooling resources to drive innovation
Much of Envair Technology's success is a result of how it has harnessed skillsets from across the merged businesses and brought more of the group's operations under one roof – increasing its production capacity in the process. In 2021, the company opened a new 63,000 square-foot world-class facility in Heywood, Greater Manchester.
"In the last 12 months, we have spent £1 million investing in new machinery at our Heywood site to improve manufacturing and cost efficiencies," says Andrew Ellison, CEO of Envair Technology. "This has enabled us to bring previously outsourced production in house and gain better control of our supply chain, while also reducing lead times for our customers. We've seen a 150 percent increase in fume cupboard production capacity and a 25 percent increase in isolator production capacity as a result.
"Previously, we were cutting metal on a guillotine. Now, we are using a laser machine. This has enhanced sheet utilization, our volume has increased, and we were able to reallocate three people. Investment needs to reap a return, and we always look for the pay-back in our processes. While we are obviously supporting customer demand, we also have to ensure we are investing in the right equipment – not only to meet that demand but to become more efficient and to meet our shareholders' expectations," explains Andrew.
The move to the new Heywood facility has enabled the company to continue adding to its product lines – with a rapid gassing isolator, potent dispensing isolator and antibody drug conjugate isolator all developed recently. New product development, faster lead times and the bespoke nature of the solutions it can deliver to customers set the company apart from its competitors.
"We have a hugely talented engineering team here who are helping us to lead the way with product design and provide tailored solutions that meet our customers' needs, however complex they may be," adds Andrew.
Expansion beyond the UK
Andrew's 20 years' experience in finance and engineering business management has helped him to steer Envair Technology through a period of transition following the acquisitions, and enter its next phase of growth. He's now looking at how the group can offer a global proposition to pharmaceutical manufacturers through its suite of containment products.
"We've brought three well-run, privately-owned businesses together, and put processes and people in place to enable further expansion. Our ONFAB business has grown significantly in the US this year – we've seen a 154 percent rise in exports in the first quarter of 2022 alone. We know there is a real appetite for flexible containment products, so moving forward, I expect we will open a sales office and manufacturing facility in North America, not just for our ONFAB brand but for Envair Technology as a whole," enthuses Andrew.
Part of the company's strategy, which has helped it to reach new markets, is engaging with local distributors in each country. "The UK remains a prominent pharmaceutical country for us, but there are opportunities further afield that are not to be missed," Andrew continues. "We've seen an 18 percent year-on-year increase in international sales, and 40 percent of all our revenues now come from overseas. ONFAB currently does 60 percent of its business in Europe and we're seeing opportunities for the Envair brand to be pushed more into Europe and the US too."
Culture of collaboration
While the individual businesses may boast significant heritage, as a group, its relative youth could present a challenge, particularly in terms of organizational culture. As Andrew explains: "To mold and support our culture, we are implementing a leadership development program to nurture professionalism and provide our people with the skills to lead and develop the business.
"We are equally proud to work collaboratively and closely with our suppliers. When engineering solutions for our customers, we call on our supply chain partners to support us." Indeed, what sets the business apart from the competition is its ability to react to customer demand. Envair Technology prides itself on being able to engineer containment device solutions for its customers. "It's not a case of box-shifting or grabbing something off-the-shelf," Andrew explains. "We go to customers with potential solutions, and work in collaboration to create the containment device they need. That is our unique selling point. We can set the margins, but we have to work with our customers to deliver a quality product, on-time, and at the right price."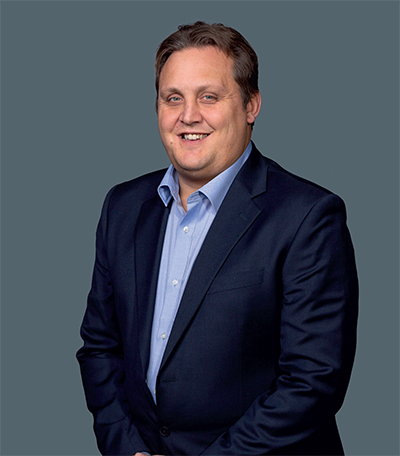 Looking ahead
In terms of the current economic climate, with inflation and energy rates rising, Andrew sees the business as defending itself, and its customers and suppliers, against those and other cost increases. "By investing in our in-house capabilities, we can be more efficient and maintain our profit margins.
"Our goals for the remainder of 2022 are two-fold. We have a healthy order book that we need to deliver on over the next three-to-four months, but I have also put a three-year growth strategy in place which we will implement with our senior team and managers across the business. That strategy is about growth in the US and Europe, as well as developing new products and working more closely with the NHS in the UK. We now have the manufacturing capability, and we are building our sales and commercial teams, so they are in a prime position to respond and grow the company."
Looking to the future, Andrew reiterates his hopes for sustained growth and the expansion of Envair Technology's global reach. "We're looking to penetrate new markets, in addition to the move Stateside. We already have a site in southern Spain, but a move into northern Europe could be a possibility, alongside penetrating the Asian market. We also haven't ruled out the possibility of further acquisition.
"It's an exciting time for us – we have a growing team and we're seeing continued demand for our containment solutions. We're proud of what we've achieved together so far, but there's plenty more to come," Andrew concludes.
www.envairtechnology.com