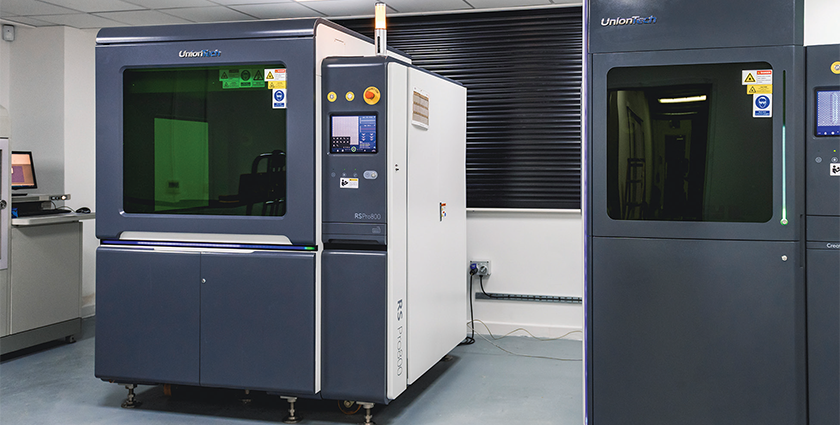 How development and design have catapulted AME Group's long-term growth
Prototype development is a key part of the manufacturing process, and AME Group is determined to be the reason why companies utilize innovation, and push their businesses forward. Working for a variety of well-known companies, such as B&Q, Smith & Nephew, Unilever, VAX and Hornby, AME Group has built its reputation as a leading prototype developer in the UK. The last 12 months have been especially exciting for the company with the installation of three new machines to handle the increase in business, about which Managing Director Rich Proctor shares more. He also discusses with Manufacturing Today the advancements taking place at AME Group, and how it is using the latest technology, including liquid resin and dry powder 3D-printing, to forward its operation.
Team investment
Rich kicks off the conversation with the news of a recent investment that saw an impressive £750,000 spend to increase capacity, diversify into wider markets, and broaden AME Group's manufacturing capabilities. "We make the best use of
the space we have available," he begins. "The investment enabled us to bring in three new machines, and strengthen our high-resolution operation. We were then able to increase the size of parts we can make in one piece; we went from 250 to 450mm cubes, and our standard resolution SLA capability grew from 350 to 800mm cubes. As part of this investment, the 3D printing and production side of the business was rebranded as AME-3D, in order to bring clarity to its offering."
Rich then highlights that the business has also invested significantly in its most important asset: the health and safety of its team. With this, he shares that AME Group subsequently introduced extra extraction machines to ensure the staff have the best possible working environment, and, alongside structural refinement, the company is also expanding its team to grow its pool of talent. "We have done several hires in the business, taken on a couple of workshop staff, and added sales resources directed towards both the prototyping and the design side of the business," he shares, adding that this will be an area that the business continues to invest in.
"We have also brought on board a new sales director for our prototyping department, which will push forward the vision of AME Group. While technology serves as a critical aspect to our operation, we recognize that our team is just as important. Without their expertise and know-how, much of our machinery would be redundant. So, I am pleased with the ways in which we work to grow our team, and further everyone's career as much as possible. We have several staff who have spent over 20 years in the business, because the leadership team has worked hard to make this a great place to work. I think there are a few factors that play into that. One of them is the fact that we give the folks here a huge amount of autonomy to get the job done. We do not support a culture of control; the guys are brought in because they are experts in their field, and the best thing I've found is to let them push on and do what they need to.
Optimistic outlook
"The team here is free to work its magic the best way possible, and we have managed to create a place where people want to work, because they get to witness their own victories first-hand, which comes with the level of autonomy we encourage. When we get great feedback from a customer, often the sales team receives that feedback, and the first thing they do is take a copy of the email or the conversation they had, to the workshop and let the team know that they're doing an exemplary job. After that, we stick those emails up in the canteen as an added encouragement. This is an aspect that I really love about how we support each other, because it creates a positive attitude that allows every member here to feel appreciated," shares Rich.
Increasing demand
This level of morale proved invaluable during the pandemic. For Rich, AME Group was able to navigate the turbulence of the last two years only with the support of its dedicated team. From the onset, it became clear that the company was in a relatively vulnerable position as much of its business depended on the operation of its clients. However, Rich highlights that the group was able to pivot quickly. "Covid-19 presented some initial challenges as clients withdrew from prototyping new products. However, they soon turned their operation around when different markets opened up with product requests, and over the last two years, we have picked up demand tremendously."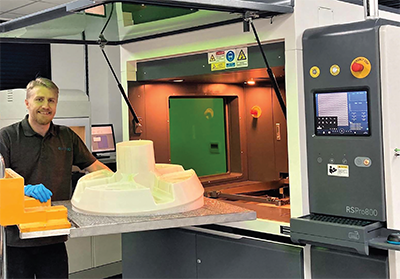 Carrying his optimism forward, Rich is eager to see what the future holds for AME Group. As we bring the conversation to a close, he divulges the company's plans for the next five years, each of which are aimed to increase the company's capacity. "As we mentioned earlier, the investment we made was to grow our infrastructure, and now we are looking to fill that space. We will then continue to push investments into more machinery and technology, and expand our sales resources. I am also very aware that our design team, rebranded biild, is a huge contributor to our success. We have a commercial manager who is growing that side of the business, and doing fantastically.
"From my perspective, our success really rests in strengthening and training the team by bringing in new and younger talent," Rich concludes. "Part of our long-term strategy is to partner with people who have innovative ideas for their business, and support their journey. We have a couple of different businesses in very difficult sectors, and we're looking at how we can help take them from concept through to market. As we go forward, while growing our own client-base of production, prototyping and design, we are also looking to partner with those creative entrepreneurs, and if we can find a way to work together, then there is no limit to what we can achieve."
www.ame-group.co.uk