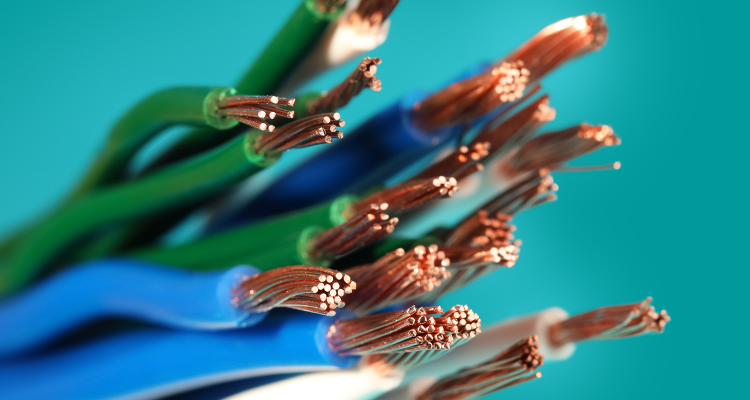 How Doncaster Cables empowers electricians with high-quality solutions  
The largest British-owned cable manufacturer in the UK, Doncaster Cables, stands as a prominent player in the industry, offering an extensive range of cables. With a remarkable production capacity of over one million meters of cable per week, all manufactured within one single factory, Doncaster Cables showcases its commitment to delivering high-quality products at scale. Notably, a significant portion of its business, ranging from ten-to-15 percent, involves exporting products to key markets such as the Middle East, India, and Hong Kong. Renowned for its environmentally friendly products and manufacturing processes, Doncaster Cables has ambitious plans to become the leading name in sustainable energy solutions in the upcoming years. Aaron Walstow, Director, reflects on the company's evolution.
"Next year, we will be celebrating our 40th anniversary. We have always been a single site UK manufacturer, privately owned by the same family since 1984. Despite the industry's shift towards overseas production and imports, we continue to manufacture the widest range of cables in the UK. Throughout our 40-year journey, we have made significant investments both in our site and various processes. This enables us to maintain complete control over every aspect of manufacturing, including electrical wires and flexible cords. From wire drawing to operating our own compound plant, where we produce our own compounds, we are empowered to oversee every stage of production. Additionally, our commitment to innovation, supported by our vast range of machinery and expertise, has allowed us to continually push boundaries and stay at the forefront of the industry," he states.
Doncaster Cables' operations are heavily involved in electric vehicle (EV) charging, photovoltaic installations, battery storage and sustainability. "We began working on the sustainability aspect of our business in 2012, before it gained popularity in the industry. Our baseline measurements were taken that same year. Since then, we have made numerous strategic decisions with a particular focus on Scope 1 and 2 emissions. Today, our site operates on 100 percent renewable energy. We have implemented various measures to enhance site efficiency, including enclosed water systems that save approximately 25 million liters of water annually and an extensive waste segregation policy that allows us to find the best possible reuse for operational waste. Through our onsite actions we have been able to achieve zero waste to landfill, with over 90 percent of our waste being sent for reuse. Through collaboration with our suppliers, we have successfully established a circular economy, with over 60 percent of their packaging being returned to them for reuse. In terms of intensity measurement, we have achieved a remarkable 98 percent reduction since 2012. By offsetting the remaining Scope 1 and 2 emissions – which is a small amount – we will become carbon neutral within the next year. Once this is achieved, we will shift our focus to addressing Scope 3 emissions, which entails more extensive work. On the renewable side of our business, we are actively innovating in the sector. An example of our innovation is the patented EV-Ultra® cable, which we launched two-to-three years ago. Our overarching mission across all our business endeavors is to simplify the lives of electricians by manufacturing high-quality products that add value. EV-Ultra®, specifically, revolutionized the industry by combining power and data in a single cable. This breakthrough allows for easier installation of EV chargers, eliminating the need for separate cables and streamlining the process. As a result, the rollout of EV chargers becomes quicker, neater, and more straightforward, benefiting both installers and end-users," he informs.
Aaron explains the efforts that Doncaster Cables would need to undertake to tackle Scope 3 emissions. "I believe the sheer workload associated with Scope 3 is the primary reason we focus on Scope 1 and 2, as we have direct control over those aspects. Scope 3 involves suppliers and the rest of the supply chain. However, the initial work we have undertaken in this area is expected to yield favorable results when compared to our competitors. The vast majority of competing product is imported from overseas, whereas a significant proportion of our supply chain is based in the UK. Where it is not practicable for us to buy raw materials in the UK, for example copper rod as there are no UK rod mills left, our Scope 3 transportation emissions are still advantageous when benchmarking against overseas competition. If we took twin and earth cable as an example, when we import 28 tons of copper in a single journey from the supplier's country to ours, it yields over 500 kilometers of cable. In contrast, if we were to import finished twin and earth cable, the same journey might result in only 250 kilometers of cable. Hence, as we progress along this path, it will become a more favorable benchmark.
"Furthermore, we are actively collaborating with our long-term partners and suppliers, some of whom have been working with us for over three decades. We have started offering low carbon copper, which involves a unique processing method using renewable energy sources in mines. This process reduces the carbon footprint of the copper by over 50 percent. The copper mine operates solely on renewable energy, and the waste heat generated is utilized to provide heating for local communities," Aaron unveils.
Following the success of EV-Ultra®, Doncaster Cables is now about to launch its newest innovation: PV-Ultra®. "This product follows the same principle as EV-Ultra® but is designed specifically for the solar market. Currently, people install solar cables that bear a resemblance to coaxial cables when placed in a loft. However, there is potential for confusion, as they may be mistaken for coaxial cables despite carrying a significantly higher voltage of 600 volts. Clear differentiation is vital to ensure proper handling and safety during installation and maintenance. To address this, we have developed a cable that resolves all these issues. PV-Ultra® resembles a mains cable and incorporates a pre-marked warning message on the outer sheathing. The cable also brings many other advantages to electricians installing PV systems in that it reduces the amount of materials needed (such as no conduit being required), it assists with project planning (as conduit routes are not required to be planned), it looks neater, it gives clear polarity identification, it is easier to handle and it removes the need for DC junction boxes where previously used (which are a known weak point in system designs). PV-Ultra® gives solar installers a great solution of solar array to DC invertor/isolator that is essentially quicker, neater, easier and safer," he ends.
When asked how Doncaster Cables is able to bring innovation and benefits to electrical installers, Aaron explained: "I feel this is due to the somewhat unique position of our business, and its family nature, which allows us to have a very flexible and service led approach. Care and due diligence are part of the culture for even the smallest enquiry, but we're also big enough to handle large projects. Our business and the family owners provide fantastic opportunities for our employees, with many examples of staff seeing career progression from assistant to management and even director level.
"The long-term employees, and direct cable manufacturing experience and knowledge we have on site is enormous. I firmly believe that this knowledge combined with the significant investment in machinery, the control that we have in all areas of cable manufacturing, the desire of the team to provide the best products with the best service, and a willingness to challenge the norms to provide end users with products that bring benefits and add value, set us apart in the industry."
Through continued sustainable innovations, Doncaster Cables is poised to become the leading name in green energy solutions industrywide.