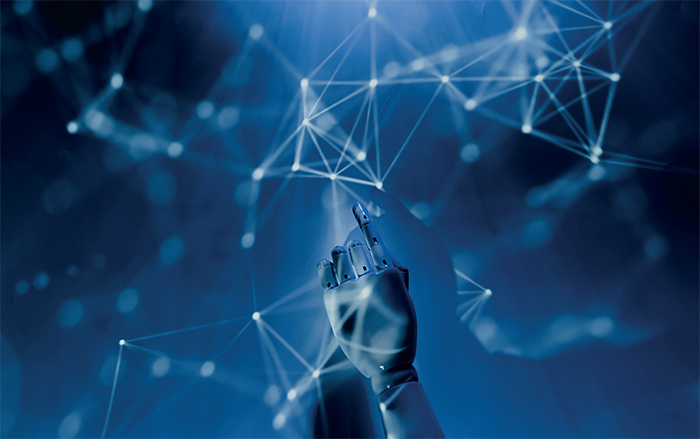 How manufacturing can regain innovation
The British economy is now officially in a recession, which some predict will be the longest on record, and there is a real possibility that a global recession will soon follow. As is sometimes the case, the performance of the manufacturing sector was a leading indicator for this latest turn in economic health, with a decline in manufacturing productivity largely causing this recession's first month of negative growth.
Of course, the mechanics of a recession are much bigger than any one sector, and while British manufacturing suffered an early loss, it is by no means an outlier in facing financial challenges. Nonetheless, it is worth recognizing that factors within businesses and industries have a role in decline just as much as the macroeconomic does. It could therefore be asked, what can manufacturing do now to regain growth and sustain it into the future?
Unleashing manufacturing innovation
One simple answer is innovation. In a difficult market, new customers and new lines of revenue do not arise from doing the same things as in previous decades: manufacturing businesses, like those in almost every other industry,need to find new ways to bring new things to new markets.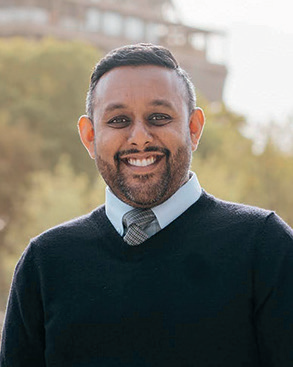 Manufacturing also, however, faces particularly strong barriers in this regard. One obvious issue is that the capital investment and maintenance of machinery, plants, and skills – is expected to return value over the course of decades, making pivoting to new business models challenging.
A less noted issue, though, lies in the way that businesses can find themselves restricted even on the level of individual components. Manufacturing environments require efficient, secure, and reliable communications to control processes – and because vendors typically offer proprietary protocols to achieve that, manufacturers have limited scope for innovation in the ways that their key infrastructure is built. Locked into a single ecosystem, innovation must happen at the pace the vendor sets, not the pace the manufacturer needs.
To put it another way, in an ideal healthy manufacturing sector, where businesses have the flexibility to innovate, we would expect to see real diversification in how manufacturers design, produce, and deliver goods. In order to enable that diversification, however, we first need to standardize an interoperable way to control, orchestrate, and integrate systems.
The benefits of open standards
This is the goal of The Open Group Open Process Automation™ Forum. Developing a common, standards-based open architecture for process automation systems like human-machine interfaces, programmable logic controllers, and manufacturing execution systems, it aims to offer manufacturers an alternative to vendor lock-in in which they can elect to use the right component from the right supplier at every level of industrial control systems.
In a standards-based future operating context, manufacturers would be able to choose from a wider range of potential combinations of tooling, free of the limitations associated with the product development roadmap of any given supplier. With a diversity of best-in-class solutions available, they would be able to pursue alternative approaches as and when they hit the market.
At the same time, standards-based protocols would unlock deeper insight into and integration of existing control systems, potentially offering a route to draw more efficient and flexible operations from a business' existing machinery investments. By disassociating software configuration from hardware configuration, it would also make software innovations more portable, increasing the return on those investments.
The road to interoperability
The closed, proprietary ecosystems of the twentieth century served manufacturing businesses well across many verticals. Few sectors can boast the kind of reliability and specialization that a well-designed manufacturing plant enjoys, and deeply integrated systems have been vital to that.
In the twenty-first century, however, it is becoming increasingly clear that this operating model is no longer fit for purpose. The rate of change that technology can offer, and that markets demand, has accelerated, while more agile software-led approaches have become the norm. In a widely standardized environment, we can even see innovations being shared across manufacturing verticals, with developments in one area uplifting the entire sector.
Getting there relies on taking a diverse view of manufacturing architecture and the roles that different actors have to play. End users, as well as outlining outputs in bid specifications, can define necessary interoperability needs like meeting the O-PAS™ Standard. Systems integrators can advance the transition to open standards by demonstrating the innovative potential of interoperable systems. Finally, suppliers can pursue standardization as a way of adding value to users who will, in the future, need to adapt and adopt technology ever more rapidly.
For a list of the sources used in this article, please contact the editor.
Aneil Ali
www.opengroup.org/forum/open-process-automation-forum
Aneil Ali is Director at The Open Group Open Process Automation™ Forum. The Open Group Open Process Automation™ Forum is focused on developing a standards-based, open, secure, interoperable process control architecture. The Forum is a consensus-based group of end users, suppliers, system integrators, standards organizations, and academia. It addresses both technical and business issues for process automation.