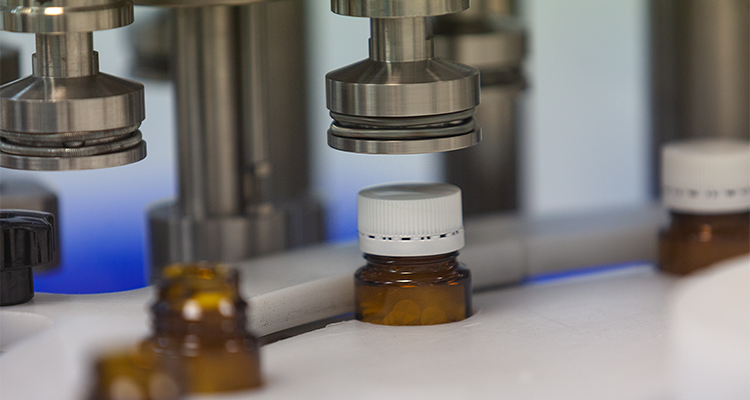 How PharmaPac is upscaling its way to market domination 
PharmaPac UK was originally incorporated in 1996. Since then, the company has gone from strength-to-strength, building on its history of excellent customer service, while adding numerous production units, equipment investments, and members of staff to its structure. 
But, first, for those who missed our last feature on the contract manufacturing organization (CMO), PharmaPac is a leading expert in the manufacturing and packaging of a variety of drug delivery systems for the pharmaceutical, healthcare, and medical services markets. 
Its customers are varied and include major pharmaceutical companies. As such, PharmaPac works with manufacturers that pack some drugs themselves, but it also works with online businesses that require a full-service solution.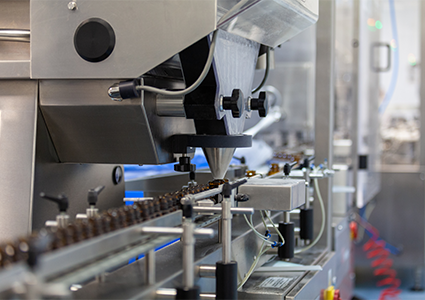 Full-service solutions could include all or some of the following services: manufacturing, packaging, analytical testing, and full batch release to market by a qualified person (known in the industry as a QP). 
Gareth Lewis, Managing Director at PharmaPac, recently sat down with us once more to talk about the business in much more detail. "If a customer asks PharmaPac to manufacture a powder or liquid product then we will review our mixing, blending and milling equipment to ensure we have the best possible technology available," he begins. 
"Our powder packaging lines can fill a variety of fill weights into sachets or bottles with full scalability depending upon the customer demand volume profile," Gareth goes on. "Our blister and bottle filling lines
are designed to ensure that we minimize tooling set up costs while still providing an inclusive, competitive unit cost for the packaging process. 
"In a nutshell, our aim is to provide a comprehensive manufacturing and packing service, supporting our customers with an innovative portfolio of products. To achieve this, we will provide various services at different stages – from development through to global supply – from an experienced team supported by quality, operations, and commercial specialists." 
For Gareth, the company's continued investment in people and processes has resulted in new proprietary technology, leading to additional and complementary services continually being added to the PharmaPac portfolio. 
"For example, in 2021, we added hot mix liquid manufacturing, and in 2022, an automated liquid filling line for bottles,"
he reveals. "Towards the end of 2022, moreover, we reconfigured our packaging area, adding a new clean room for the primary filling of powder into sachets and automatic filling for cartons." 
Despite the fact it's been just over a year since we last spoke with Gareth, there's still a lot to cover – the wheels have been in constant motion. "At the beginning of 2023, PharmaPac was awarded a new contract which required a major investment to upgrade an existing blister packing line with an expedited timeline to launch," he reveals. 
"This involved specifying a new air handling unit to reduce the two primary cubicles to less than 25 percent relative humidity, purchasing and validating a grading machine, metal detector, and feed system, while also sourcing a replacement for the end of line overwrapper. So, it was quite the job! 
"We also won a contract with a new customer that means we will be secondary packaging transdermal patches into cartons," he goes on. 
"This means we will be individually coding each pack with a unique 2D code (known
as serialization). We will be delivering the
new line in October and will ensure we continue to support our customers' growth
in the UK market. 
"In addition to those, we've also been awarded a new piece of business that will require a significant additional volume of purified water in the coming years. This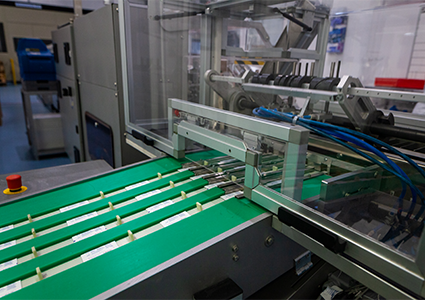 means that we will be investing in a purification plant to take a town's water (tap water) and convert it to purified water, which is a required material for the manufacturing of the creams and gels. 
"Consequently, we will also be installing a steam generation unit and additional manufacturing vessels, plus an automatic tube filler with a dedicated carton filler to support this project. 
"The supply chain is becoming more stable and price variation has reduced. We are still experiencing extended lead times on some items, but we can now plan for many more exciting projects since we now have more transparency when it comes to analyzing the current market. Safe to say, it's an exciting time at PharmaPac!" 
In fact, it's such an exciting, promising time that the company has been leading a mammoth recruitment drive – a challenge, no doubt, in this current climate. "You're right there," Gareth admits. 
"Recruitment is definitely a challenge; the rapid growth we're experiencing means we need to add a substantial number of colleagues across various divisions. This includes a variety of roles in the operations group, an increase in the quality team support, and more project managers to deliver all new business. 
"We have longstanding and trusted recruitment partners who know our business well, including the agile culture at PharmaPac," he goes on. "They have been key to delivering the right caliber of candidates; it's a true partnership." 
Gareth reiterates that PharmaPac always welcomes on-site visitors, including potential customers, suppliers, and future employees. Looking ahead, he shares that the business will be focusing on maintaining the quality and consistency that its customers have
come to expect. 
"The water purification plant that I mentioned earlier will enable us to focus on new licensed liquids, creams, and gels for the pharmaceuticals market, once the required MHRA approval is received," he concludes. 
"In addition, with the investment in our high-speed blistering capability, I would argue we're well-suited to provide low-cost and high-quality blistered products to the market. We will, of course, continue to monitor and identify where further investment might be required. So, watch this space!"