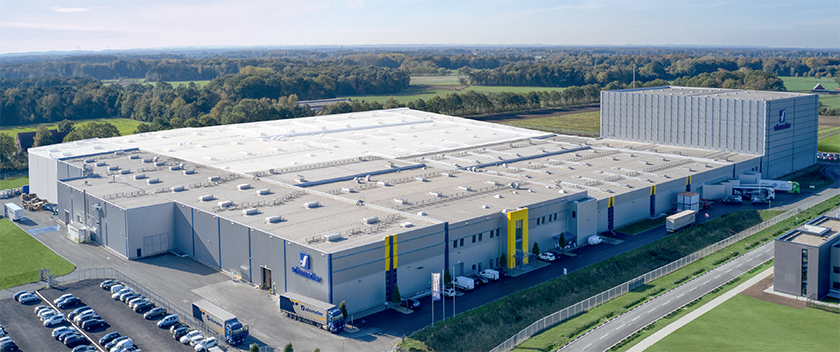 How Schumacher Packaging is setting billion-euro goals – and smashing them
We last sat down with Björn Schumacher, CEO at Schumacher Packaging, around 18 months ago. At the time, he told Manufacturing Today about his grand vision for the company going forward. By the end of 2022, he expected Schumacher Packaging, a market-leading German family-owned manufacturer of corrugated and cardboard packaging solutions, to turn over one billion euros.
Ambitious, yes. But far from insurmountable. We recently caught up once more to find out how the company is progressing towards that goal. "So far, it looks like we will reach or even exceed this target," Björn reveals. "To what extent we might exceed it, however, still depends on the realization of some projects that are still in development but show no signs of termination thus far. Generally, we can say that, in the last 18 months, we have managed to stabilize our existing client base. Moreover, particularly in the second half of last year, we won some interesting accounts that will surely bolster our portfolio."
Impressive expansion
Serving e-commerce, food and beverage, slow- and fast-moving consumer goods, promotional products, logistics, and automotive and machinery markets since 1948, Schumacher Packaging has grown year-on-year to exceed original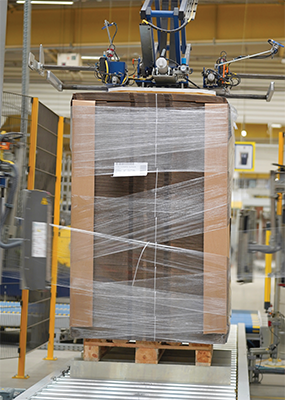 expectations.
What began as a fairly modest operation has transformed. Today, the company, which is itself headquartered in Ebersdorf bei Coburg, Upper Franconia, operates from 27 sites across the world, including facilities in the UK, Germany, Poland, the Czech Republic, and the Netherlands. As Björn goes on to point out, since we last spoke the company's focus has been zeroed in on proceeding with initializing its investment strategy, which aims to secure a safe supply chain for customers.
"In the last 18 months, we have expanded capacities at our Greven plant, which is located in northern Germany," he details. "This has made the facility perhaps the largest plant in terms of capacity for packaging production in the world. On the other hand, we also had to think about the supply of paper for these new capacities and, consequently, prepare the expansion of our paper mill in southern Poland."
To offer some perspective on the scale Björn is working at, for these two projects alone, Schumacher Packaging budgeted an investment volume of around 250 million euros. About 100 million euros will be ploughed into the company's paper mills to facilitate further expansion.
Sustainable solutions
With that growth comes exciting new products to benefit customers and the planet alike. "We are currently working on a new series of paper bags for the e-commerce industry that are produced from 100 percent recycled paper," explains Björn. "These bags are also completely CO2 neutral; they are, as a result, much better for the environment."
When it comes to product innovation such as this, Schumacher Packaging works very closely with its customers. The company aims to understand each business it collaborates with as best it can, which means addressing and understanding needs on a case-by-case basis. Though issues surrounding sustainability have influenced the process of new product development, Björn is keen to note that it is also a concern with regards to how the company runs its daily operations.
"For us, like most, to save energy is already an economical need," he admits. "Therefore, we have an energy management system installed, and have reaped the benefits for a long time. It will detect any possibilities for saving energy across our plants and then implement the necessary processes to save resources. In addition, we are investing more than 50 million euros in green energy power plants."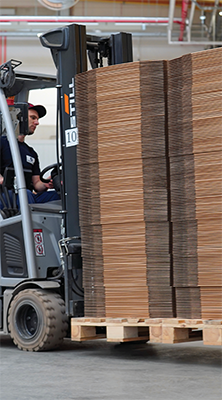 Waste reduction
Recently, Schumacher Packaging has made huge strides forward in the rapid digitalization of its manufacturing output. At the fore of that move is iPrep, a resource-efficient transportation and unwrapping system utilized at the company's Greven production facility.
The only one of its kind in the world, Schumacher Packaging's adoption of the ground-breaking iPrep system was aided by a grant from the environmental innovation programme run by the Federal Ministry for the Environment. "Normally, some layers of the paper rolls, which our packaging plants convert into corrugated sheets, are damaged during the transportation process," explains Björn. "As a result, these damaged layers of paper have to be cut off. This is traditionally done by hand, and to be safe, the operator will cut off more paper than is necessary.
"With iPrep, however, in-house transportation is fully automated, and that means any damage is reduced significantly," he goes on. "Furthermore, all rolls are scanned, and the system will precisely detect how many layers of paper are damaged, cutting away only what is absolutely necessary. Therefore, in each plant we should save around 1.5 million kilos of paper per year."
By 2025, Schumacher Packaging will have set out its plans to invest 700 million euros into more environmentally friendly production methods. As he looks towards that future, Björn cannot help but reflect upon the devastating war in Europe. "The conflict in Ukraine is causing problems for everyone; it is awful," he comments. "Energy costs are exploding as a result, and the industry is being hit hard by inflation to a degree that we have not seen for decades. Costs are going up; people want to save money. It is a lose-lose scenario!
"However, we have identified various solutions to this problem for our plants, and we plan to become more independent from Russian energy," he adds. "One way that we are doing so is through the construction of photovoltaic powerplants (two are located in Poland and another two are in Germany).
"We have also shifted some investments in response to the conflict," he concludes. "That means we are redirecting our focus to investments that, instead, secure raw materials and bolster production methods. For the long-term, we are sticking to our plan of becoming the complete European supplier of paper and packaging. There are still some blind spots on the map but we will fill these out step-by-step. By the end of 2027, we plan to cover at least two more significant countries in Europe and achieve a turnover of 1.5 million euros."
www.schumacher-packaging.com