How the manufacturing industry can attract young talent to fill skills shortages, now and in the future
While the latest manufacturing Product Manufacturing Information (PMI) showed an ongoing contraction of the manufacturing industry and a slowdown in employment, the reality is that labor shortages are still rife in the sector – holding back productivity and leading to a huge cost in lost economic output. 
If manufacturers are to grow and keep on innovating, they will need to bring in new talent to their businesses – especially as increasing digitization drives changes and competition in the industry. In fact, recent research from economists at Lightcast estimates that the manufacturing industry is to produce a staggering 32,000 new jobs within the next five years (2022-2027).  
As older workers retire and leave the workforce, and as manufacturers look to build out more competitive, tech-powered capabilities, the sector will need to ensure it's effectively attracting new, younger talent to build its future talent pipeline. And that won't necessarily be an easy task. The manufacturing industry contributes to at least eight percent of jobs in the UK, recent figures from our Youth Misspent report reveal that only two percent of UK young people would choose manufacturing as their preferred sector. And over half (55 percent) said they would never consider working in this industry at all.  
So why aren't young people attracted to manufacturing?  
There is a clear lack of awareness of the jobs and careers available. In fact, over a quarter (27 percent) of respondents to our survey wouldn't consider working in this sector because they don't know enough about the available careers. Meanwhile others are put off by the perception of jobs involving manual work (21 percent), that they're poorly paid (14 percent) or that these jobs don't offer a career for life (13 percent).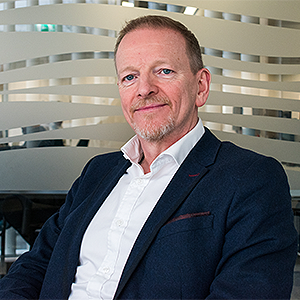 Importantly, there is also a huge gender gap when it comes to interest in careers in this sector and awareness of what's available. Only 19 percent of young women would ever consider working in manufacturing compared to 44 percent of young men. And amongst respondents who said they wouldn't consider a career in the sector, 31 percent of young women said they don't know enough about the available careers in the sector, compared to just 21 percent of young men.  
Raising awareness of the breadth of jobs and career opportunities available will be key to appealing to and recruiting younger talent – and tackle skills shortages. With that in mind, here are three ways employers can encourage young people into careers in this sector:  
Engage with young people through the skills system  
Employers in the manufacturing sector clearly need to find ways to find fresh talent and foster a new generation of skilled workers. One key way to do this is by engaging with the UK's skills system for young people aged 16 and over. Initiatives such as apprenticeships, skills bootcamps, and the new T-levels are examples of valuable and inclusive pathways employers can use to get access to recruit and train young talent.   
But currently, these initiatives are heavily underused. Employers can proactively work with local schools, colleges, authorities and government to shape the qualifications on offer, and ensuring that skills learnt meet the needs of the sector.  
Raise the visibility of the industry through providing work experience 
Work experience can be a crucial way for young people to understand what jobs and careers are available to them.   
Employers should look to build relationships with schools and colleges to offer work experience placements in order to educate young people from an early age about the sector. This will help to eradicate any misconceptions, show young people how careers in the sector require creativity and problem-solving skills, and offer real advancement across a wide range of roles.  
Make the application process easier for young people – especially the most disadvantaged  
Young people without work experience or from disadvantaged backgrounds are likely to find the job application process daunting and may even avoid a role which they are interested in if they don't believe they have the necessary skills. In fact, our research found that 30 percent of those not interested in manufacturing jobs said this was because they didn't think they had the right skillset.  
This marks an opportunity for the manufacturing industry to widen its talent pool by prioritizing accessibility and aptitude over experience and qualifications. Removing barriers to work such as grade requirements, offering to support travel expenses for interviews or placements, and emphasizing personality and attitude to work are all key to building a more diverse and inclusive workforce.   
You can also take steps to raise the profile of jobs amongst disadvantaged groups by advertising job opportunities locally or on different platforms, for instance.   
The manufacturing sector is at the precipice of an exciting era powered by technology, automation and innovation, but it is vital that the industry has the workforce it needs to ensure its success. In order to do this, employers need to do more to engage with younger people by not only emphasizing the varied career opportunities available to them, but also by ensuring it is an industry that is accessible and ready to invest in their futures.  
For a list of the sources used in this article, please contact the editor.  
David Phillips   
David Phillips is Managing Director at City & Guilds. For over 140 years, City & Guilds has worked with people, organizations and economies to help them identify and develop the skills they need to thrive. It understands the life changing link between skills development, social mobility, prosperity and success, so its focus is on developing and delivering high-quality training, qualifications and credentials that lead to jobs and meet the changing needs of industry.     
City & Guilds partners with its customers to deliver work-based learning programmes that build competency to support better prospects for people, organizations and wider society. It creates flexible learning pathways that support lifelong employability, as it believes that people deserve the opportunity to (re)train and (re)learn again and again – gaining new skills at every stage of life, regardless of where they start.    
The City & Guilds Foundation activities amplify its purpose by helping to remove barriers to getting into a job, celebrating best practice on the job, and advocating for jobs of the future. The City & Guilds community of brands includes Gen2, ILM, Intertrain, Kineo and The Oxford Group.