How Whisker is improving cat parenting, one robot at a time
Did you know that 68 percent of US households own a pet, with cats being the most popular household pet after dogs? Cats are known to be intelligent, independent animals that form long-lasting bonds with humans. It has been proven that these relationships have a positive impact on the owner's wellbeing too, so what's not to love?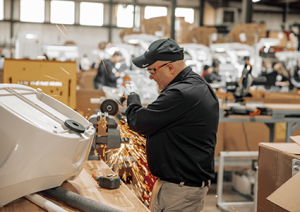 Well, one thing that cat parents across the globe certainly do not enjoy is scooping their beloved pet's poop. Now imagine a world where cat owners reap all the benefits of owning a cat, but without the most hated poop-scooping chore. Litter-Robot by Whisker makes that vision a reality. It is an automatic, self-cleaning litter box that uses a sifting rotational method to always provide a clean bed of litter.
However, Whisker's innovative pet care products do not stop here, as it operates through three avenues: the Litter-Robot, the Feeder-Robot, and Litterbox.com. The Feeder-Robot is an automatic pet feeder, suitable for both cats and dogs, that allows owners to set portion-controlled meal schedules. Litterbox.com provides an extensive range of refined accessories for cats, such as furniture, catnip, toys, and grooming products. Together, the three enterprises fulfill Whisker's aim of making life for pets and pet parents endlessly better.
So, how exactly has Whisker built this entity and achieved such success? "We create an end-to-end experience that empowers pet parents," explains President and CEO Jacob Zuppke. "We deliver innovative solutions to their problems and consider every element of the product experience from both the pet and owner's perspectives. We don't rest once we've created the best, instead we continue innovating, with the vision of consistently delivering better solutions for consumers."
Positioned for the future
The company was founded as Automated Pet Care Products, known colloquially as AutoPets, by Brad Baxter in 2000, but it was in 2015 that the business started to experience unprecedented growth. Its revenue grew from $7 million in 2015 to an estimated $40 million in 2019 to subsequently growing to over $150M in 2021. Baxter recruited Zuppke, first as Vice President, then as President and CEO, to support the business through this wave of growth and assist with a complete rebranding.
"As a marketer, I saw a really interesting opportunity for the business to invest in creating a whole new category," Zuppke recalls. "Many innovators have established their own category, such as Nest and Peloton, to the point where the product is searched for more than the company itself. This is what we have built at Whisker with the Litter-Robot, and that opportunity doesn't come along very often in a marketer's lifetime!
"I've had the time of my life being able to create so much demand around a category that is uniquely positioned for us to define the future of pet care," he continues. "When I joined in 2015, the Litter-Robot was such a wild success, but it had started to overshadow and even define the rest of the business. We needed to step back and ensure we had the right positioning to build a brand platform that facilitated our future growth as a pet technology innovator. We completed our rebrand in 2021 and it has transformed how people think of us; our company as Whisker, and our product as Litter-Robot."
Innovative app
Having established the automated pet care sector and rebranded as Whisker, the company continues to showcase advancements in pet technology. "It might sound silly, but I haven't fed my dog in three years!" states Zuppke. "The Feeder-Robot has been feeding her since 2019. Unlike other automated pet feeders on the market that rely on Wi-Fi, the Feeder-Robot is fully backed up, so it stores logic and continues to feed your pet if Wi-Fi or power goes out."
Innovation is a constant priority at Whisker, as Zuppke explains: "The new Litter-Robot 4 is a complete evolution of the product line. Taking consumer feedback into account, we reviewed it from top to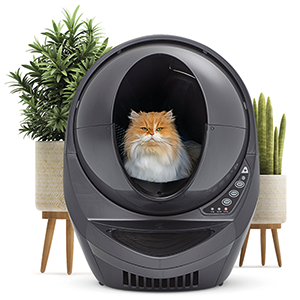 bottom. We incorporated more sensors to read a cat's weight, and, if multiple cats use one Litter-Robot, it can recognize which cat is using the device at any given time." The addition of the Whisker app transforms its innovations into more than just products, instead becoming a combined automated solution and health platform, offering proactive wellness solutions. "We're able to track characteristics of your cat, which the cat world has not seen before," Zuppke states. "Through the Whisker app, we can notify owners that, for example, their cat is using the Litter-Robot twice as often, is eating more than usual, or that the cat's weight has fluctuated outside a healthy range.
"My cat and I have personally benefited from the Litter-Robot's insights," he reveals. "A while back I received multiple notifications from the Whisker app, and after rushing my cat to the vet, we were able to treat a urinary tract infection within 15 minutes. This would not have been possible without the Whisker app, as it would be incredibly difficult to track these patterns and behaviors using a regular litter tray."
Made in the USA
Beyond its robots, Whisker's Litterbox.com arm offers unique accessories for cats and their owners. For example, the company has worked with scientists to create OdorTrap™, a blend of plant-based oils that uniquely neutralizes ammonia smells associated with cat litter. Cat parents can also subscribe to the Litterbox.com brand of unscented, low-dust litter, which is one of very few completely natural cat litter options. It is formed of sun-dried (rather than coal fired) sodium bentonite clay, which is harvested from a family-owned ranch in Wyoming.
Whisker robots are proudly designed, assembled, and serviced in the USA, with Whisker having invested more than $13 million in its production facility in Juneau, Wisconsin. In 2020, the company set out to double the site's footprint to a total of 60,000 square feet, but by the time this was complete, an even larger expansion was required. "We ended up tripling our whole facility, going from 60,000 to 220,000 square feet, which has in turn tripled our production output," says Zuppke. "As pet parents ourselves, we believe it's important to know where your products are coming from, and the processes and people behind it, so we are proud to have full control of our vertical supply chain."
Turning to the future of Whisker, he proposes: "We aim to build a digital ecosystem of pet care products that are interconnected and add value to one another. Future products will tie together all the robots' insights with future health advice, so that pet parents can truly understand their pet's health, while automating unpleasant chores." With Whisker already improving the lives of pets and their parents, it is evident that the company is on track to build an automated pet care universe and continue designing tomorrow's pet products, today