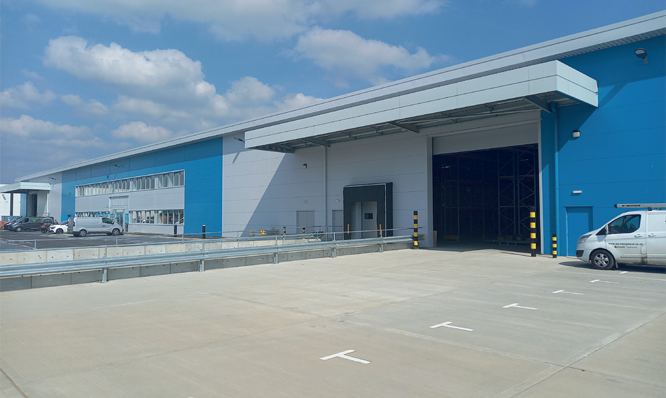 Cool, calm and collected
Serving the cool chain supply sector with a wide range of solutions, Hubbard Products is committed to utilizing its excellence in refrigeration design and engineering to service its customers' static and transport refrigeration requirements
One of the UK's leading designers, manufacturers and suppliers of commercial cooling equipment – with an enviable global reputation for innovation and design-led excellence – Hubbard Products Ltd. (Hubbard) was founded in Martlesham by engineer, businessman and entrepreneur Geoff Hubbard in 1968. In addition to serving the retail and convenience sectors, food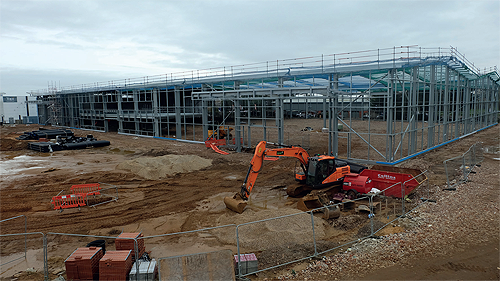 manufacturing, hospitality and cellar conditioning markets, the company has also been at the forefront of Vehicle Refrigeration for more than 40 years.
Relocating to Otley, Suffolk, in 1974, Hubbard would go on to cement its reputation for, and inquisitive approach towards, refrigeration by being awarded a full European Patent for Eutectic Refrigeration in 1980. Four years later, the company would secure its first order from Marks and Spencer (M&S) for its Hubbard Multi-Compressor Pack (this relationship is still going strong in 2021), while in 1985, Hubbard would produce the first diesel-powered transport refrigeration unit (TRU) for vehicles up to 13 tons. Without this development, the type of smaller vehicles that are used today to deliver fresh, chilled and frozen foods are unlikely to have been developed so quickly.
With the turn of the new millennium, and in collaboration with several third parties, the company would begin the development of the first of its high-efficiency, carbon footprint reducing refrigeration solutions, a Nitrogen refrigerated TRU called POLARSTREAM. Then, in 2005, Hubbard would become the first manufacturer to be listed on the Energy Technology List and to be given ECA accreditation.
New facility
Two years on from this, the company would become part of Zanotti – a leading European refrigeration manufacturer – and this would spark the most significant period of growth in Hubbard's existence, during which time it launched a large portfolio of energy-efficient, environmentally friendly products, include the Zenith – ECA 2010 qualifying condensing system, the SimplyAir 2012, and the Dearman Nitrogen powered, zero emission TRU 2014. More recently, the company would relocate to its new home – a site closer to the international gateways of Felixstowe, Harwich and DP World London Gateway – in 2016, before being welcomed into the Daikin organisation in 2017, with the transfer of Daikin products into its own products portfolio.
"Throughout our history, it has been our ability to design and manufacture reliable, effective products that deliver value to our customers that has kept Hubbard in a market leading position in not only the UK, but a range of key export destinations," explains its Chief Executive Officer, Ilias Katsoulis. "Among our unique strengths are our broad technical knowledge and the fact that we are a total Cold Chain Solution provider, with strong relationship with the major food retail chains in both the stationary and transport refrigeration markets."
Hubbard's focus today is the development of eco efficient solutions, meaning products based on low global warming potential (GWP) refrigerants, as well as delivering greater energy efficiency. It aims to achieve the latter by successfully addressing the issue of how to create a lower Total Equivalent Warming Impact (TEWI). Meanwhile, the company is complementing its offerings with innovative solutions in the fields of remote monitoring and service management.
As of July 2021, the above-mentioned efforts will be found taking place at a brand-new, 80,000-square foot, state-of-the-art manufacturing facility located at FUTURA PARK, Ipswich, Suffolk. Having celebrated the news with a breaking ground event back in September 2020, actually construction of the facility will have been completed in the space of just six months.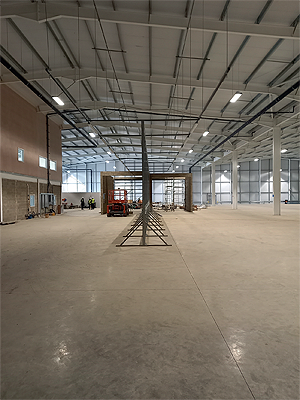 "Prior to our move to FUTURA PARK, more than 190 of our people have been operating from a production area of approximately 4800-square meters, where we have been producing more than 3300 refrigeration systems per year," Ilias states. "While we have been extremely successful in developing our own full-scale production capabilities – including fabrication, welding, brazing, electrical panel design and build, and PED self-certification – here, the truth is that this site has been operating at the limits of its physical capacity for some time, and to do so further would soon restrict Hubbard's future growth plans.
"Our new site will not only allow us to increase our capacity, but also the efficiency and cost-effectiveness of our operations. The reason behind this is that it has been specially designed around the principles of the Daikin Production System, which focuses on the elimination of all types of waste throughout the production process. With our new site, we are not only targeting a minimum 30 per cent improvement in overall efficiency, but also a significant reduction in lead times, all which guarantee the smooth and reliable delivery of top quality products that meet both our own and Daikin's standards."
The new site is seen as being the vehicle for Hubbard's business expansion plans, facilitating a more-than doubling of its existing turnover. Furthermore, situated next to the new production facilities one will also find a state-of-the-art R&D center, inside which will be two sets of test rooms that will allow for the extensive testing of new solutions.
Impressive performance
What makes the delivery of the company's new premises all the more impressive is that it has been completed by a dedicated project management team – supported by experienced designers, contractors and Daikin manufacturing experts – during the midst of Covid-19-related restrictions. In fact, looking back on Hubbard's performance since the on-set of the pandemic in the early weeks of 2020 shows how well the company was able to overcome some unprecedented obstacles.
"Hubbard's reaction to Covid-19, and its adaption to what we came to call the 'new normal' have to be considered to be a success, judging by the fact that we have managed to keep our operations running throughout the crisis," Ilias enthuses. "This was very much down to the tremendous efforts of our staff members, and the confidence that they had in the company taking immediate countermeasures to keep them safe. By doing so, we were collectively able to continue to supply critical applications for food retail, food processing, cold storage, the home delivery market, and the pharmaceutical sector in a time of great need.
"Commercially, we have also managed to stabilize our financial results in line with the previous year, primarily by refocusing our activities towards high demand areas such as pharmaceutical applications and the need to establish a robust and sustainable supply chain for vaccines in a very short period of time."
As social restrictions around the world continue to ease as we move through the summer of 2021, sectors such as food retail and hospitality are steadily recovering driving up demand for Hubbard's services. Meanwhile, although the industry continues to deal with the questions posed by supply chain disruption, Ilias is positive that sustainable growth will be the pattern that continues through 2022.
Benchmark for quality
From a longer-term perspective, Ilias is also able to share with us both Hubbard and Daikin's goals for the next five years. "In Daikin, we work to a series of five-year plans, which we call 'Fusion Plans'. We call them this because of our wider aim of fusing short-term profitability with long-term development and business expansion," he says. "This year, we start our newest Fusion Plan for Hubbard, which will take us through 2025 and will spearhead our aim to lead the refrigeration market in the UK and in Northern Europe.
"Financially, our aim is to more than double 2020's turnover to in excess of £40 million and achieve an operating profit margin of ten per cent, but more importantly than that, we want Hubbard to become the benchmark and reference point in our industry for quality, innovation and customer service. We believe that this is more than possible thanks to the combination of our new manufacturing site and R&D facility, a new ERP system that will be integrated in 2022, and the continued development of our fantastic workforce. In conclusion, we look forward to very exciting times ahead."
Hubbard Products Ltd.
www.hubbardproducts.com
Products: Commercial cooling equipment