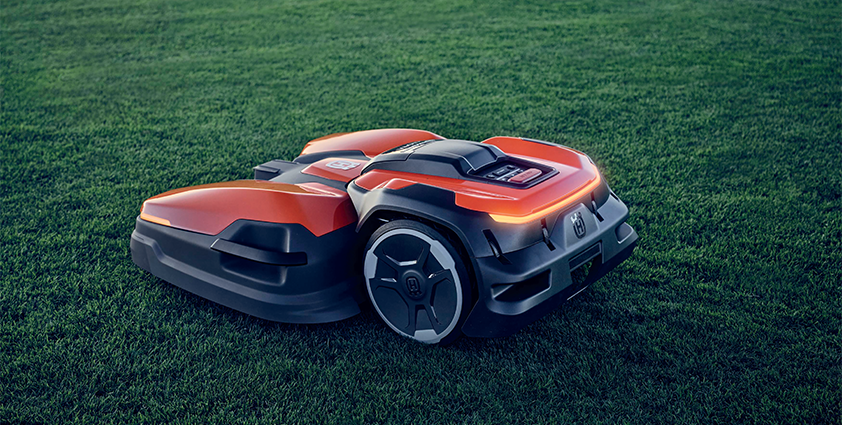 The cutting edge
Professional forest, park, and garden products manufacturer Husqvarna celebrated the launch of its new CEORA product line in 2022, signalling the beginning of a new era of commercial opportunities
It's been a challenging few years for Husqvarna – a specialist in the manufacture of a broad range of garden and forest equipment, including chainsaws, tractors, and robotic lawnmowers. The emergence of Covid-19 in 2020, with government-mandated lockdowns which impacted operations at its Aycliffe site led to actions being taken quickly to respond to the new normal.
"We are a highly seasonal business, and Covid-19 started just as we were at the peak of production in 2020," reflects Caraline Robinson, Manufacturing Director at Husqvarna. "Nevertheless, we adapted well as a business, segregating our teams around the site, introducing masks and temperature checks, and moving online where possible – changes which we are currently in the process of now being able to ease."
But with more than 300 years of history, Husqvarna isn't going anywhere. In 2022, the company launched CEORA, an autonomous robotic lawnmowing solution. "CEORA is very much targeted towards commercial turf care," Caraline explains. "It offers the cutting results you would expect from a Husqvarna robotic solution, but on a greater scale, thanks to systematic cutting and zone-management technology. It's ideal for use on sports pitches, golf courses, or large public areas."
Further investments
As a brand-new product, without a comparable equivalent on the market, it's an exciting time for Husqvarna, and particularly for its Aycliffe manufacturing site. "We're the only factory in the Husqvarna Group producing CEORA at this time," Caraline notes. "One of our residential robotic lawnmowing products will contain approximately 300 components. In CEORA, there's almost four times that number – so it's a complex assembly process, and we have developed our own in-house systems to be able to guarantee the build quality we require.
"At the same time, we're also rolling out the production of lithium-ion battery packs, for use across our complete robotic lawnmower range," she adds. "We've invested over £1 million into semi-automatic production processes in order to create an in-house battery manufacturing facility providing a battery pack dual sourcing opportunity for risk mitigation purposes, encompassing everything from automatic welding, soldering, laser marking, and testing."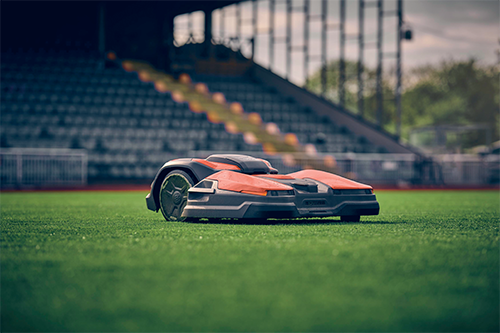 To support this broadening of its technical capabilities, Husqvarna is making further investments: in the development of its teams, a practice referred to within the company as 'strategic workforce planning'. "We've carried out a gap analysis of our teams, in order to identify the skills currently present within our workforce, with a focus on both training of our existing employees but also recruiting more people equipped to both project manage and industrialize the new product introductions we're expecting to make in the coming years, along with the development and support of the expansion of our manufacturing capabilities and automatic production processes," Caraline explains. "We now spend over £100,000 a year on training and development of people. We have a large number of people across a number of technical disciplines, and will be recruiting an additional five technical apprentices this year.
"At the same time, we're anticipating several retirements over the next few years, including several Managers." she continues. "There's lots of opportunity for new talent – for example, Automation Engineers; New Product Engineers with design and project management skills; Existing Products Engineers managing bills of materials and product change management; Tooling Engineers; Injection Moulding Setters, Facilities and Multi-Skilled Technicians and Materials Schedulers. We are recruiting for these vacancies now and we welcome applications from anyone who is interested in a career with us. Applications can be made via our website at: https://www.husqvarnagroup.com/en/join-us."
For those set to join Husqvarna in the coming months, there's plenty to look forward to. "It's an opportunity to be involved at the beginning of the development of exciting new robotic lawnmowers, at a very promising time for automation in garden and lawn care," Caraline insists. "We're already the leaders in the supply of robotic lawnmowers to residential customers where there are more innovations to come, and we're now starting to see commercial opportunities emerge in what is a relatively untapped market with CEORA."
New product launches
With over 42 years of experience at Husqvarna, Caraline believes that the culture within the company speaks for itself. "I wouldn't have been here for that long if I didn't really enjoy working here," she says. "It's a very collaborative environment on site, many departments regularly engage and team up with our colleagues abroad, in particular our R&D teams based in Sweden. The culture we promote and the mindset we try to develop is one of collaboration and problem solving or 'What can I do – what can I do to go the extra mile to support my colleagues in their work? What can I do to help the business to thrive?' We also have a strong focus on diversity and inclusion (D&I) as a business, with an emphasis on D&I awareness training."
With initial product sales for CEORA already underway, the prospects for Husqvarna are bright. "Moving forward, we have a number of new product introductions planned," Caraline confirms. "As ever, we'll retain a strong focus on robotics, and we'll continue to innovate across our range from both a design and manufacturing perspective.
"We have plans to introduce new systems and processes, including a manufacturing execution system," she concludes. "The technology itself is not brand new, but it's something that we'll be embracing in order to help gather real-time data about our processes, to drive efficiency improvements more effectively. In parallel, we'll be expanding our automation and assembly facilities, to support this fantastic UK manufacturing business for the bright future we have ahead of us."
Husqvarna
www.husqvarna.com/uk
Products: Professional forest, park and garden solutions