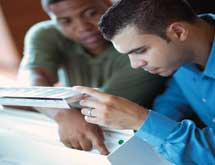 Whether it's a fashionista boutique or a major national retail giant, ICON International has the tools to provide any client with the architectural lighting solutions it needs. Thanks to a solid business model and ICON's recent acquisition by a Japanese lighting giant, the company is poised for major growth in the years ahead. Founded in 1947, ICON International has more than six decades of experience in delivering architectural lighting. Throughout much of its history, the company focused on customized projects related to construction sites, offices, schools and retail.
That all changed in the 1990s when the company created a relationship with a large, nationally known retailer based in Minneapolis. Today, that company is its largest customer.
Having now done business with that client for about 20 years, ICON has learned that creating lasting business relationships with national chains is a highly successful and repeatable business model.
"Working on custom jobs can be tough to make margin," says Mike Goeller, president. "Repeatable business is more about managing the process, and it is a much simpler model. We've been focused on retail and grocery chains the last few years. We still do custom work and have effective systems and competitive prices."
Modeling success
To ensure its business model is effective, the company breaks its business down into segments, such as retail. It also narrowed down the number of manufacturer reps it works with and developed industry-leading products for custom accounts.
"We'll do custom layout; we can add LED and pull from a stable of products that allow us to put together a good package," Goeller says. "For our national accounts, we develop an array of lighting products that fit their look and brand.  Some of those can then be adapted for custom projects."
The company can respond quickly to customers, creating unique lighting solutions to suit large customers or for custom jobs. Within a day, ICON engineers can provide a design, then have a prototype within weeks and production samples within just a few months.
Several years ago, the company realized there was immense opportunity for growth by partnering with the right parent company. It worked hard internally to build systems and integrate functions, and the company brought in the Woodbridge Group brokerage firm at the end of 2010 to market the company. In September, ICON completed its sale to Endo Lighting Corp., the largest lighting manufacturer of LED fixtures in Japan.
There are roughly 2,600 Endo LED lighting products that are not yet available in the United States. Goeller says Endo has LED solutions for all conventional lighting systems. Since completing the sale, ICON has been working on getting Endo's products ready for UL testing. Goeller believes ICON is now on an optimal growth trajectory and expects new products brought in from Endo will allow ICON to have growth of up to 100 percent next year.
"They are a great management group that is giving us the autonomy we need to bring Endo products to the U.S. market," Goeller says. "We're looking at bringing some assembly here to the U.S., which may make it easier to get UL approval. We are working on product development and customizing what we can for customers that are interested in adding LED. Endo is cutting-edge and products are changing every day. We will be able to offer the very best to the marketplace, and I can see significant growth prospects for ICON over the next five years and beyond."
Endo is also considering moving assembly jobs from Asia to the United States. ICON certainly has the room for growth, as it currently occupies only 90,000 square feet of its 175,000-square-foot facility.
New ways to shine
ICON continues to invest in its own product line, as well. The company designed a perimeter wall wash lighting system that Goeller says feature the smallest such fixtures in the industry. It was designed so the housing can be put in during construction and lights can go in after the fact.
The company also developed its own LED track light that Goeller says is the industry's performance leader. ICON's innovations include an overhead light equipped with an up light, down light, track lighting, a closed circuit television camera, motion sensors, dimming sensors and a speaker system.
"Another product, which is patent pending, is a changing room mirror we've trademarked as SceneSetter," Goeller says. "It has applications in hospitality and retail changing rooms. Backlit by LED lights, it can change the color of light to resemble different environments whether it be a bright sunny day, or evening social event.  It helps people see how they, and the outfit they're wearing, will look in an actual setting. We think the product has a residential application, too."
These are certainly exciting times for ICON. It is adding to its commercial and retail base with further diversification and an entre into the consumer market. Through an agreement with Sharper Image, five ICON consumer products will be available to consumers, including LED desk lamps and night-lights.
With the opportunity to turn a small company into a major one, Goeller and his team are mapping out all kinds of scenarios. The key to future success is to continue to be able to deliver on time and anticipate problems while creating an infrastructure that can handle any amount of growth, he says.
"Building the business is a main priority, but we also recognize that the customer must be our focus," Goeller says. "We don't just want to grow and move from customer to customer.  We want to keep our customers for life, which is why we invest in the tools to help us treat customers the way they should be treated."