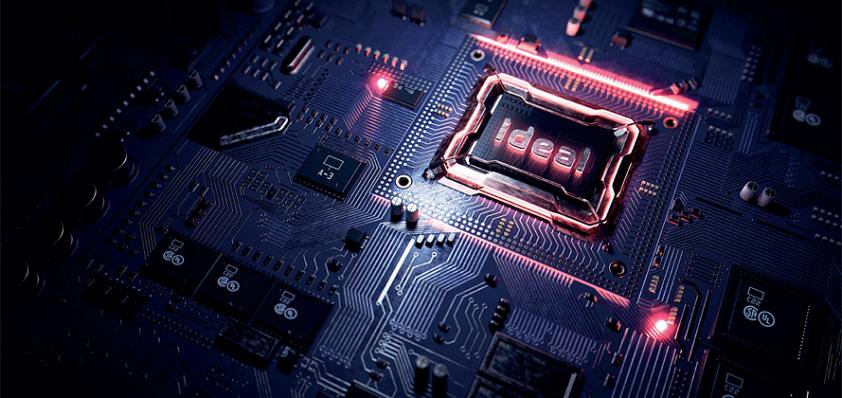 Healthy heating
Responsible for the manufacture of more than 400,000 boilers per year, Ideal Heating has grand plans for its future growth and sustainability
As of 2021, one in four residential boilers and one in three commercial boilers in the UK are manufactured by Ideal Heating (Ideal). It is a staggering statistic that not only emphasizes the company's position at the head of the residential and commercial heating market, but also confirms the continuation of Ideal's proud 115-year legacy.
Established in 1906, Ideal has been providing high-quality boilers to its customers for over a century, continually meeting the ever-changing demands of an unpredictable market. After taking boilers from basements into kitchens in the 1920s, the business pioneered a number of high-efficiency heating technologies, delivering reliable service for customers throughout the 20th century.
Today, in 2021, as a market leader, Ideal remains true to its founding principles of quality, innovation and value as it sets new standards and challenges technological boundaries. With this in mind – and with achieving net zero emissions at the top of the heating industry's agenda – the organization recently decided to undergo a rebranding process as a way of helping the business evolve.
"Formerly known as Ideal Boilers, we changed our name to Ideal Heating in 2020, which helps to communicate the completeness of our range, and to pave the way for future innovation," declares Chief Operating Officer Jason Speedy. "Our ambition is to be the number one choice for installers, consumers and businesses when selecting a heating and hot water system, and we believe that having a more holistic, future-focused brand will help us achieve that.
"Traditionally, we're probably best known for our boilers, but we're constantly evolving to meet new targets, so we actually offer a whole lot more than that. From cylinders and heat interface units for the commercial market to cylinders, controls and accessories for our domestic boiler range, we really do offer a solution to suit everyone."
Sustainability targets
In an average year, more than 400,000 Ideal boilers are sold in the UK. This impressive volume is supported by the company's ability to build all its commercial and domestic products under one roof. Ideal's efficient Hull-based production facility not only helps with keeping overheads down and facilitates the sharing of best practices internally, but it also allows the business to pass on these benefits to its customers in terms of product performance and cost savings.
"By adopting modern techniques, streamlining our suppliers and increasing efficiency on the production line, we've ensured our operation remains fit for purpose and have been able to accommodate continued growth over the past decade," Jason says. "That said, with the launch of our new Environmental Division, the scope of our manufacturing output is set to increase further as we invest in research and product development to support the decarbonization of domestic and commercial heating in this country and around the world. With this in mind, we've already recruited five heat pump specialists and we're extending the footprint of our warehouse and factory to incorporate a new production line."
As Jason suggests, efforts to meet key sustainability and net zero targets are a priority for Ideal at present. Consequently, the company is on a constant drive to optimize existing technologies before mass-market alternatives become available, enabling a smoother transition when the time for a switchover arrives.
"Gas boilers will continue to play an important role in the short term," Jason states, "so we're not switching anything off. However, we're always adapting and looking forward, improving our products and services so that we remain one step ahead.
"We recently launched a new range of wireless programmable room thermostats which use smart technology and geolocation functionality, allowing households to cleverly and efficiently control their heating on-the-go. Doing so marked a departure from the traditional 'waterfall' approach to project management that quite rightly governs our boiler manufacturing process, as we adopted agile ways of working for the first time. We believe this stands us in good stead for the continued manufacturing of smart heating technology that can be closely controlled and that offers enhanced opportunities for data sharing."
Agility and commitment
Born out of one of the industry's most advanced manufacturing processes, every Ideal boiler is rigorously tested to confirm it functions fully before it leaves the factory. As a result of this meticulous attention to detail, the company's call-out rate to repair broken boilers has been cut in half over the past two years. The added reliability has not gone unnoticed by customers and industry colleagues.
"From our customers' perspective, our reliability record is what keeps us ahead of the game," Jason reports. "It's also helped us to secure some fantastic endorsements from credible third parties, including the Good Housekeeping Institute and the Queen's Awards for Excellence.
"We operate a no-fault forward method in production, which means that the output of every stage of the process is tightly controlled and any error or component fault is detected and rectified before the product passes to the next stage. This approach gives us confidence in the reliability of our products, which, in turn, allows us to offer market-leading warranties."
Having taken over as COO in early 2020, and tasked with leading the company's quest for growth, Jason has helped Ideal through the challenges of the Covid-19 pandemic, whilst maintaining the firm's market share and positioning it for future success. Quick to react to the outbreak of the virus in March 2020, Ideal remained flexible and bounced back following the initial impact of the first national lockdown. By altering shift patterns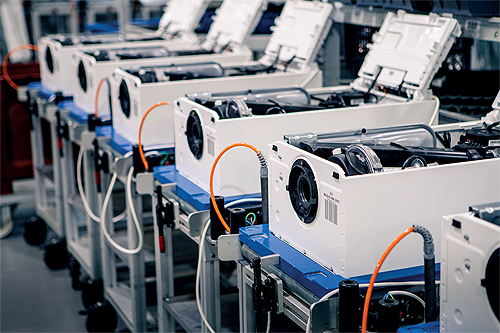 and immediately introducing social distancing controls, the company's factory was among the first to reopen in Hull when the first lockdown came to an end, and has remained operational ever since.
"Covid-19 has ensured that it's been something of a rollercoaster since I started as Ideal's COO last year, but in many ways, it's helped me to get under the skin of the business faster," Jason reveals. "I've been incredibly impressed by how agile the business can be and by the commitment of each and every one of our people.
"It's also been a privilege to support our local community through this difficult time," he continues. "Working in collaboration with Ron Dearing UTC, we've used 3D printers – running 24 hours a day when demand was at its peak – to produce and donate approved face shields to frontline workers in the region, including the staff at Hull Royal Hospital."
When it comes to Ideal's vision for the future, the company aims to consolidate its position as the number one choice for installers and consumers selecting a new boiler, as well as improving its products and services in preparation for another century of success. Thanks to the strength of the organization's reputation for efficiency, reliability and quality, Jason is optimistic that the decade ahead is already looking bright.
"As we move forward, we are predicting that our sales volumes and market share will continue to increase," Jason asserts. "The next key area of focus, especially throughout the rest of 2021, will be sustainability. The UK's direction of travel on emissions is clear, and it's evident that the Government's ambitions for the heating sector are geared towards low carbon solutions. As a business, we're fully committed to a more sustainable future and this means developing our manufacturing capabilities with smarter, greener technologies in mind, and upskilling our installer base to work with them."
Ideal Heating
www.idealheating.com
Products: Boiler and heating technology manufacturer