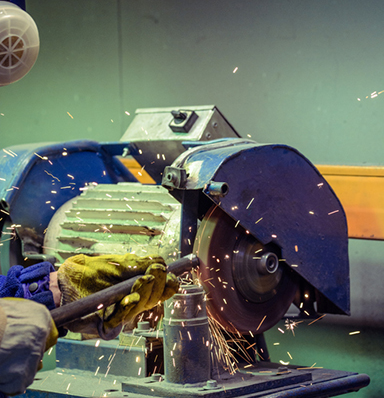 For more than 40 years, Indiana Tube Corp. (ITC) has been manufacturing low carbon mechanical-grade welded steel tubing. The company has expanded its capabilities and product offerings to meet the needs of its customers. "Since the infancy of the company, ITC has maintained operational focus on superior product quality and outstanding customer focus," the company says.
The Evansville, Ind.-based company's products are used in a variety of fluid and gas-carrying applications for the automotive, large truck and heavy equipment, oil and gas, agriculture and HVAC industries. ITC also manufactures non-fluid carrying tube for heating elements, welding rods, tubular handles, seating components, sun visor rods and filtration products.
ITC manufactures a wide range of tube diameter and wall thickness in both standard and metric sizes. "A commitment to quality and service has been synonymous with the Indiana Tube name," the company says. "We make it evident in our commitment to the products and services we supply.
Unique Advantages
To meet the needs of its customers in the oil and gas industry, ITC has positioned itself to meet short lead-time requirements for products ranging from 0.625 to 1.50 inches and 0.065- to 0.109-inch wall. Standard products ship within three to four weeks. "ITC produces long coils utilizing a modified ASTM A-606 Type 4, HSLA steel, employing bias weld, digital radiography, fully body anneal and eddy current inspection," the company says. "Our tubing is pressure tested to ensure integrity for the full length of the coil."
ITC's tubing is manufactured to meet the transportation industry's standards and customer-specific applications. The company says its tube is used in fluid-carrying and structural applications by all major car and truck OEMs, including off-road and heavy equipment. Applications include engine-oil cooler lines, transmission-oil cooler lines, power steering, fluid transfer, fuel rails, fuel systems and sun visor assemblies.
For the appliance/heating elements industries, ITC provides clean, high-quality tubing compatible with R134a and suitable for fabrication. "All of the tube is high-frequency welded with the most modern steel welding technology," the company says. "Our manufacturing techniques allow us to supply tubing with short lead times, higher quality and reduced costs."
ITC manufactures tubing suitable for fabrication in the lawn and garden and structural industries. Applications include equipment handles, shock absorber bar pins, sporting equipment, RV bedframes and sofas, automotive seating components, coils for hot water pressure washers, propane tanks, sun visor rods and garage door spring assembly.
Quality Assurance
"Since 1995, Indiana Tube has maintained a controlled, documented quality management system which meets ISO 9001 certification requirements," the company says. "This continued focus on management commitment, customer satisfaction and continuous improvement ensures compliance to internal manufacturing guidelines, industry specifications and customer-specific requirements."
To ensure its tube meets customer requirements, ITC provides measured assurance through a multi-level approach of process monitoring following established process control plans. Its qualified technicians continually monitor process parameters to assure consistent machine operation.
During the manufacturing process, trained inspectors sample and test on-line in order and provide immediate feedback if a key attribute moves outside of statistical process control limits. Variable data is entered into a quality assurance controlled statistical process control system for real-time analysis.
Mechanical and other properties are tested in the quality assurance lab prior to releasing the product. Material test reports are issued with every shipment. "By utilizing our on-site testing equipment, tensile, yield, elongation, Rockwell and/or Vickers hardness, and microstructure analysis can be provided along with tube-dimensional characteristics," the company says. "All testing is performed using carefully calibrated and controlled instruments in accordance with written procedures."
Building Partnerships
ITC strives to become partners with its customers and suppliers to support total elimination of waste throughout the supply chain. The company prides itself on maintaining long-term relationships with its partners.
The company continues to invest in new equipment and works closely with its partners, including Specialty Tooling Inc., based in Evansville, Ind., to meet its tooling and automation needs. Specialty Tooling is a customer-oriented company and specializes in determining the most profitable solution for its clients' manufacturing needs.
ITC takes pride in working with its customers worldwide, taking products from a raw idea to full implementation. "We provide extensive customer-specific solutions for critical applications," the company says. "You can rely on our team of engineers to refine your ideas, explore options, create new solutions, analyze values and deliver on commitments. ITC does not only supply tubing options; we strive to be your business partner."
A Handy & Harman Ltd. company, ITC specializes in welded, low-carbon and high-strength, low-alloy steel tube. "Our experienced team provides expertise on current and new product development utilizing the 'H&H Business System,' focusing on continuous improvements utilizing: H&H lean tools, kaizen, Six Sigma and ISO 9001 standards," the company says.