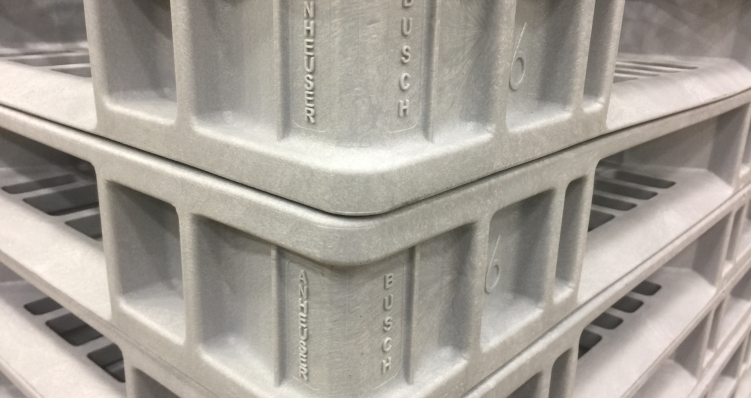 Some companies wait to confirm the needs of rapidly developing markets, especially within sustainability, but Inteplast Group takes an entirely different approach. For 28 years, the company has focused on maintaining momentum in product development to stay current with the times. "We're always moving into the future," Marketing Director Karen Dicang declares.
Based in Livingston, N.J., the leading integrated plastic manufacturer with more than 50 locations throughout North America offers a broad range of products, including BOPP films, PVC building products, color and other concentrates and compounds, food contact products and corrugated boards. Inteplast started operations in 1991.
Since then, it has grown to serve many markets, including foodservice, healthcare, packaging, construction, grocery, retail, industrial and graphic arts. Dicang, who joined Inteplast 20 years ago, praises its leadership.
"[It's] a really good group of people with an amazing vision for this industry," she says, noting Inteplast constantly updates its manufacturing capabilities and modernizes its facilities, technologies and products. "That's why I've been here so long. It's a very comfortable company to work for."
Above and Beyond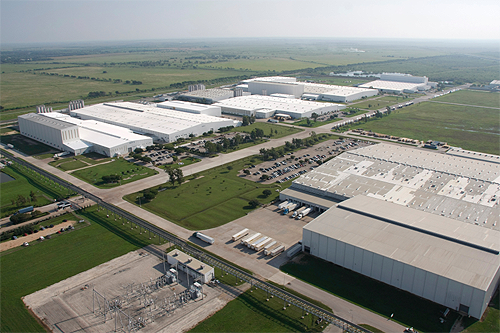 A major focus for Inteplast has been fusing the client need for convenience with sustainability in its products. One field where the company has achieved that is within corrugated plastics.
These include its IntePro® Fluted Plastic Board, which is corrugated plastic sheeting extruded from polypropylene or high-density polyethylene. Inteplast also offers corrugated plastic sheet through Coroplast®, its affiliate company, which previously operated as one of its competitors. "Once Coroplast became part of the Inteplast organization, we started co-branding our products separately to different markets," Dicang explains.
Sales Director Steve Harris, who joined during the Coroplast acquisition, notes that Inteplast offers convenience to clients through the manufacturing of its corrugated plastic. Currently, there are two Coroplast plants, one in Kentucky and the other in Quebec.
Inteplast has a complete product offering with different thickness of materials, as well. "We bring to the market far more capabilities than our competitors," he declares.
Dicang agrees, highlighting the number of machines Inteplast has and its extensive converting capabilities. "[Those] are far above and beyond what our competition has," she says.
If Inteplast's clients request a variety of colors, the company can meet that need. "We also can manage high-volume runs as well as short custom runs," Harris says, adding that its plant in Kentucky specializes in the latter.
One of the newest offerings Inteplast has is its Intepro® TITAN™ bubble board. The product is a three-ply laminated sheet that features a separate inner core construction.
"Our core is more of a bubble pattern like a honeycomb," he remarks, indicating that the technology allows Inteplast to produce a bi-directionally strong material that can be used for heavy-duty applications. "While typically used in packaging, this structural panel can also be found covering spare tires in the trunks of automobiles."
Built to Last
Inteplast's corrugated plastic sheet meets the needs for sustainability by lasting outlasting some alternatives, such as corrugated paper. Usually, Harris says, the paper product is thrown away after one use, while Inteplast's plastic will last far longer.
"We're competing against one-trip expendable packaging by offering a more durable material that can be used in multiple trips," he says, explaining that one application can be found in your local post office.
Often, corrugated plastics are used as the material to make tote boxes, such as those in use by the U.S. Postal Service. Although they may endure years of use, the post offices continue to use containers that are up to 15 years old. "The boxes don't fall apart," Harris asserts.
But once the boxes are no longer of service, due to wear and tear, that does not mean their material is discarded. "Once the box is no longer usable in that application, the plastic can be recycled and reprocessed," Harris says.
"Polypropylene is a very versatile plastic material," he says. "We sell our plastic sheet to our packaging customers, who process it into a variety of other products, such as partitions used to pack car parts."
Inteplast's products have also shown durability in the automotive industry, where they are used to make packaging for car components. "They design the packaging to last at least three to five years, which is the typical life of a car model's design," he says.
"They'll buy their packaging at the beginning," Harris states. "But that material will still be in use five years later."
E-commerce also has proved to be a practical market for corrugated plastic. "We're selling a lot more material for bin boxes that are used by Amazon, Home Depot or other companies where they're setting up e-commerce," he says.
"They need bins within their warehouses where they store their product," Harris continues. "We've seen some real pickup in our volume in packaging in terms of that market."
Safe and Sealed
Another Inteplast product that is meeting customers' needs is its Tamper Evident Carry Out (TECO™) Bag, which it introduced in December 2018. Product Development Manager Vinod Ghumwala shares that this unique bag is one of its newest products for the foodservice market, which the company began serving 15 years ago.
"We started the Foodservice Products category with some core items, [such] as vinyl gloves and poly food bags," he recalls, adding that Inteplast's products offering today has now expanded to include PVC food wrap and aluminum foil items to service various market segments. Its products are commonly used by prominent restaurant chains, major supermarkets and other key customers.
The TECO Bag, which is 100 percent recyclable, offers Inteplast's clients convenience as well as peace of mind. Restaurants, takeout locations and grocery stores can use the bag to ensure orders arrive securely in its customers' hands, but untampered with.
When Inteplast's clients hand over orders for delivery, "There's a risk involved," he says. Some drivers may see the orders as "finger food" that they can grab a snack from "but once you have a sealed bag, you don't have to take that risk. There's peace of mind with a security seal."
The TECO Bag, he notes, features a tamper-evident strip that seals the content of the bag. When the seal is broken, it lets the end customer know whether or not their meal was tampered with. "It will act as a visual alert to inform you as to whether somebody touched or opened it," he says.
But if the bag arrives in the customer's hands still sealed, they can feel confident that the order arrived complete. "There is a need for this product and it's suitable for the third-party delivery market that continues to be on an upward trend," Ghumwala says.
The bags also can be used to meet large order sizes. According to Inteplast, its Reddi-2-Go® bags can be used for family-sized meals and contain multiple containers, for when customers host office meetings or celebrate with families and friends.
The bags also come with an optional write-on block, where the kitchen and café staff can make notes of special instructions for drivers. "This is especially helpful for trainees or deliveries during high-traffic times or events, when drivers my need additional support," the company says.
Inteplast continues its marketing efforts to create awareness for the TECO Bag, Ghumwala says. "Currently, we are doing some seminars with our sales team. They're also going to end users and then the distributors will catch on."
Now is a good time for the product, with the increase of third-party delivery services. "We think that's only going to bring more of a need out there," Ghumwala says.
Pallet Pride
Another company within Inteplast focused on sustainability and convenience is PallCon, which supplies plastic pallets and top frames to its clients. The affiliate also develops packaging solutions for clients and partners.
Director of Sales and Marketing Yaw-Kuen Lin notes that PallCon's plastic pallets are made from plastic diverted from landfills by EFS-plastics Inc., based in Listowel, Ontario. The plastic, which is usually left curbside, is sent to EFS, where it is sorted.
It is then sent to 20/20 Custom Molded Plastics Inc., based in Holiday City, Ohio, which manufactures the pallets. "We produce more than 90 percent of pallets using 100 percent of recycled high-density polyethylene," Lin says. "Then, we sell the pallets to a variety of customers."
Even though the initial cost of a plastic pallet may be more than a wooden one, the savings generated over repeated uses justify the expense. "In just one or two years, [it pays] the money back," Lin asserts.
One way it does this is through its lifespan, which is longer than wooden pallets. Plastic pallets can last more than 10 years and even be used more often, Lin says. While wooden pallets can be used for only about five trips, "The plastic pallets can be used 250 times," Lin says. "It's about 50 times more than the wooden ones."
But like the corrugated plastic sheets, the pallet does not have to be disposed of once it can no longer be used. Instead, Lin explains, it can be recycled to make an entirely new pallet. "They can use it over and over and over," he says.
Users of PallCon's pallets include Graham Packaging Co. as well as Anheuser-Busch. "They are using our pallets to carry the cans from the can manufacturer to the brewers," Lin explains. "One plastic pallet can carry 4,000 empty cans."
He adds that PallCon is continuing Inteplast's legacy of product development with a new container that can help transport goods. Normally, these applications are performed with wooden containers.
But unlike like the wooden pallets, "You can use them more than only one, two or three times," he says, noting that PallCon's new containers can last longer and carry 3,000 pounds. "We think they will be popular."
Gearing Up
Ghumwala believes Inteplast will continue to thrive. "Buyers are looking to consolidate suppliers who can provide solutions for their needs, and that is something that we take into consideration when adding products," he says. "We continue to strive to become a long-term partner by being a viable supplier and a reliable source for them. More and more, we hear buyers want to consolidate vendors. Our value proposition has been always been the bundle of products we offer. We feel that's our strength and value to the buyers."
Harris also sees a strong future for corrugated plastics. As members of the millennial generation enter management positions, "They're looking at expendable packing and the waste it generates," he says. "With corrugated plastic, we offer the opportunity to take a current box design and substitute our [product].
"They can reuse that to the point where it's paying for itself," Harris continues, sharing that the material is generating interest at major firms. "In my mind, from the packaging side, that's going to be one of the biggest and brightest areas in our future once companies consider the benefits of it more seriously."
The outlook for plastic pallets is bright, says Lin. Although wooden ones are still more widely used, "We'll see the demand," he predicts. "All of the advantages [are] good for the environment."