A sense of style
With luxurious interiors and quality finishes remaining a priority for the residential and contract markets, Interfloor has used its considerable experience and knowledge to develop new products and add to its already extensive range of flooring accessories
Well-known for its Duralay range, in 2018, Interfloor developed a specialist collection of high-end underlays to make luxury vinyl tile (LVT) floors more comfortable underfoot, ensure the longevity of the tiles, and improve noise reduction. CEO John Cooper describes in greater detail the advantages of the new range: "The underlays provide an excellent subfloor, masking any minor imperfections and helping to prevent the overstraining of joints, thus benefitting the fitter. We offer three types of LVT underlays – multi-fit, dry-back, and low-grab. The former is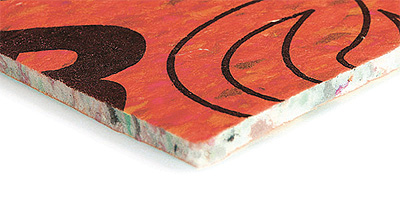 ideal for double-sticking, with high-temperature adhesive in problem areas where heat and/or humidity have historically caused installation issues with LVT. Then, the dry-back underlay has a unique high-grab backing, being quick to fit and easy to work with, therefore, it considerably reduces installation times and costs. Last but not least, the low-grab underlay is used to install 'click fit' LVT and, thanks to its low-grab backing, the new floor can e sily be pressed onto it to fit in place."
Taking into account consumers' growing demand for higher-quality finishing touches for their interior projects, as well as the desire to co-ordinate their ironmongery, Interfloor also introduced a high-end addition to its existing Gripperrods range to give retailers and installers an opportunity to provide the perfect detailed finish. "The new Premier floor edgings are available in modern finishes that will complement the current trends in luxury home accessories," John discusses. "The range includes a fashionable brushed steel nickel and an elegant bright chrome, which co-ordinate well with other home accessories, light switches, and door handles to ensure a seamless finish. In addition, both are available in five specialist trims designed to provide the perfect solution for all types of materials."
Due to the market requiring firmer and more luxurious products suitable for use in all areas of the home, as well as for contract installations, Interfloor released its highest density PU underlay range. One of the three products in the Premium High Density (PHD) collection – Tredaire Palladium, was named a winner in the underlay category of the inaugural National Flooring Innovation Awards, and was recently relaunched in response to overwhelmingly positive customer feedback. "Tredaire Palladium has a high-performance Textron backing that gives it more dimensional stability and cleaner cutting during installation. This is then coupled with exceptional 'shock absorber' properties to prolong its life, as well as superior heat insulation capabilities and high acoustic ratings to reduce noise. On top of that, Palladium is made of 100 per cent recycled foam, which highlights its strong 'green' credentials," John reviews the product.
When Interfloor last appeared in Manufacturing Today Europe in April 2018, John hinted at the company's aspirations to actively develop a range of flame retardant products. At that point in time, the business had already started offering Duralay Counterflame and Tredaire Flamecheck, and as the year was drawing to a close, it also launched Tredaire FR6 – a hard-wearing,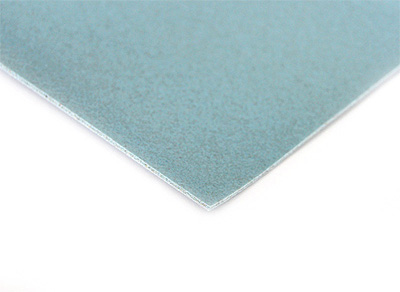 high-density flame retardant underlay that can be used where a thinner, but still highly-functional underlay is required.
Presently, Interfloor and one of its key Scandinavian customers are working in unison to develop products that find an application in sound insulation during the actual construction phase of new builds. John comments: "The range is called Decibel Soundseal and is a well-proven acoustic solution that is fitted within the subfloor construction during the build process and, as such, the acoustic property of the installation is maintained regardless of what further flooring is used on top of the subfloor. It is a fantastic product for apartments, hotels, and offices where both in-room and between-room sound reduction is required. This acoustic sound reduction is particularly useful when linked to the increasing use of hard flooring in the aforementioned types of properties, which now lack the inherent sound dampening effect of traditional underlays and carpets."
Showcasing its unrivalled expertise, another major milestone for Interfloor last year was the setting up of a CPD seminar approved by the Royal Institute of British Architects (RIBA) and the British Institute of Interior Design (BIID), whose goal is to support specifiers in the selection of the correct underlay for their projects. "Called 'A Specifiers' Guide to Underlay and More', the seminar comes with a handbook with a useful pull-out flowchart to help specifiers with their decision-making. Furthermore, it contains details of products that have been installed at prestigious buildings including the five-star Atlantis Hotel in Dubai, Singapore's Changi Airport, and London's Royal Festival Hall," John points out.
Throughout 2018, the manufacturer also took on several capital investment projects that saw it improve its rubber underlay production efficiency via the purchase of a high-capacity Banbury mixer and mills, as well as expand its PU underlay production capacity by creating additional peeling capacity. "Another £3 million is projected to be spent in the new year, aimed at automation and at reducing the impact of rising raw material costs," John reveals. "What is more, we are keen on investing further in our internal training programme. We have added eight new members to our Lean Improvement team over the course of the last 12 months, with all our Lean graduates having been part of project teams delivering 5S and solving problems on the shop floor.
"For this year, our intention is to continue the drive for productivity improvement, maintaining our excellent quality and service performance. At the same time, we have to ensure that we successfully navigate Brexit, whilst outperforming our shareholders' expectations.
In the long-term, we want to cement our position as Europe's largest manufacturer of carpet underlay and remain the supplier of choice with all of our key retail and wholesale partners in the UK," John concludes.
Interfloor
Products: Carpet underlays and flooring accessories