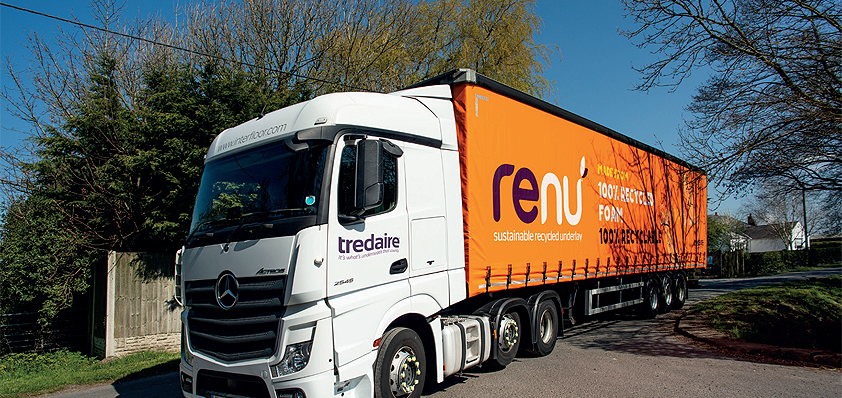 Sustainable excellence
Interfloor Limited is proving that its innovative strategy to care for the environment and its employees is securing continued success for this year and beyond
Of all the industries striving to implement recycling and sustainability as part of their company ethos, carpet underlays might be a sector you least expect to have this already covered. However, Interfloor Limited has ambitions to champion the flooring industry in the direction of sustainable and ethical trade. As Europe's largest manufacturer of carpet underlay and flooring accessories, Interfloor supplies its products to flooring retailers, distributors and flooring contractors in the UK and around the world, using a diverse range of products including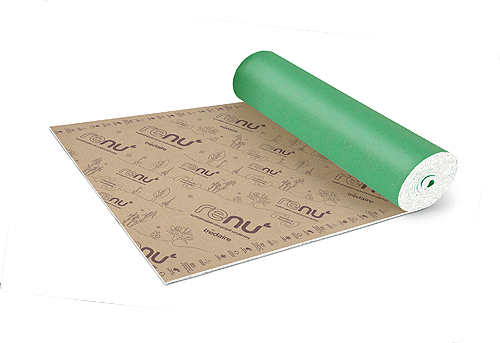 the three most popular forms of underlay: polyurethane foam, sponge rubber and crumb rubber.
Although its heritage dates back to the 1940s when Duralay began manufacturing the first carpet underlays in the UK, Interfloor was created by the union of Tredaire and Duralay in 2002 and is now under the umbrella of the Victoria plc group. Since then, the company has pushed itself to improve the ecological and ethical impact of its name. In 2008, it invested £3.5 million in regenerative thermal oxidisers to eliminate odour and oil particles, and in the process, it was able to reduce its factory emissions by over 90 per cent, despite already having emissions below the legal requirements. Then more recently, it launched its Ethical Trading Policy where it committed itself to implementing the principles of the Ethical Trading Initiative Base Code, an internationally recognised code of labour practice.
Sharing his thoughts on the successes of the company, the CEO of Interfloor John Cooper, highlights how the company has been able to overcome countless obstacles since it was last featured in this magazine a little over two years ago: "Our people, at all levels, responded to the various challenges we faced with a positive approach, exceptional flexibility, and a commitment to do what was required to best support the company and our colleagues through the tough times. I can honestly say that I am immensely proud of every single one of them," he shares.
The impact of the multiple pandemic lockdowns in the spring of 2020 hit the company hard. However, it maintained two key objectives: protect the cash and be ready to hit the ground running when business restarted. "We anticipated a massive pent-up demand for our products post-lockdown so we restarted production early and we had full warehouses and full shifts planned for when retail reopened," John explains, "Despite this, the scale of the demand stunned us, and it appeared as if none of our competitors had been as positive as we had, and we struggled to meet the full demand that came our way," he continues. Although the company was disappointed that it struggled to meet its normal service level standards during that time, its dedicated efforts and clear communication was well received by its customer base and resulted in gaining and retaining market share.
Such an impressive strategy even led to the team collecting several industry awards. Its Tredaire Kensington Deluxe won a Flooring Innovation Award, it was named the Contract Flooring Journal (CFJ) Underlay Manufacturer 2020 Winner, and the Interiors Monthly 2020 winner for the Best Underlay Manufacturer.
In the midst of defeating trade challenges and stacking up some accolades, the business is also about to launch a new product: renu®. "renu® is a game changer. The new underlay meets the concerns of our modern world in reducing waste and being environmentally sustainable. The product is made by bringing together raw materials that we save from going to landfill with some that have a positive effect on the environment," explains John. renu® is made from 98 per cent recycled materials and is then itself 100 per cent recyclable at end of life. "It has taken almost two years of inhouse development work and global sourcing of genuinely environmentally friendly materials to create an excellent product that meets the objectives we set out to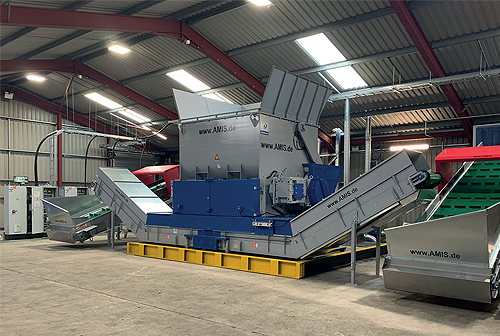 achieve whilst still delivering that great underfoot comfort and insulation that Tredaire underlays are famous for. Anyone with a heart for the environment and is having some carpets fitted should definitely insist those carpets are fitted on our new renu® underlay," emphasizes John.
Looking towards the new year, the expectations for 2021 are equally as exciting for the company, in particular if the hospitality industry regains its confidence and invests in new builds and refurbishments. "It is obviously difficult to predict where the coming year will take us, but our general view is that we will see a positive period through from now until maybe late summer, then a slightly more difficult period as the consumer spend on home refurbishment moves over to holidays, before finishing the year positively again thanks to home working becoming more the norm and the resurgance of new builds & refurbishment in the hospitality sector," John informs us.
The company intends on staying true to its strategic approach of operating a customer centric model and driving hard for continual improvements in productivity and operational efficiencies. It remains determined to deliver sound financial returns for its shareholders through being the supplier of choice to its customers, while pioneering the industry with innovative social and environmental initiatives. Interfloor's goal is to be the first-choice supplier to its customers by providing better products, better brands and better services that enable its success, and it seems to be well on its way to reaching that achievement.
Interfloor Limited
Services: Carpet underlay manufacturers
www.interfloor.com