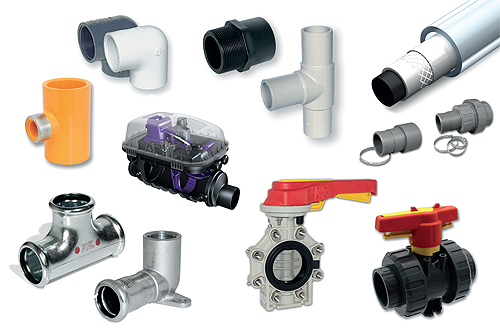 Piping in partnerships
As the UK's leading supplier of industrial plastic piping solutions, IPS Flow Systems continues to provide innovative products and expert service unmatched across the industry
A customer-centric business since its inception, IPS Flow Systems has always had a simple mission: to be the number one partner to its clients, suppliers and people. Operating from a purpose-built warehouse in Seaham, County Durham, the company stocks and delivers a wide range of plastic piping systems throughout the UK and has become a vital service provider to a variety of industries, including waste, water and fire protection.
"In the words of our first Managing Director, IPS covers everything from fish to chips. What that analogy implies is that our PVC pipes and fittings can be used anywhere from fish farms and aquariums, all the way through to chips, meaning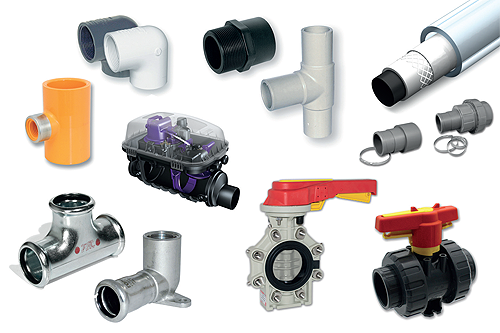 semiconductors and the high-end market," explains Managing Director Andrew Lamb. "The size of our product range and the quality of our service has really set us apart over the years."
Early on in its journey, IPS realized that, in order to be recognized as the reliable and valued distributor it wished to be, the company had to ensure that it always had the right products on the shelf. Consequently, the firm has always strived to create strong, lasting relationships with suppliers, many of whom have been with IPS throughout the entirety of its 30-year history.
"One of our customers describes us as being like International Rescue because we always seem to have the material in stock that others don't," Andrew says. "Over the years, we have developed really good links with suppliers all over the world. Due to our focus on relationships, we get to know the individual requirements of a customer and can then pull in the relevant manufacturing partner to help us work together on a solution. That has been a real driver of our growth the whole way through."
IPS' modern product range includes trusted brands like Agru, Copely, Praher, RM & Spears where relationships have been built up over 30 years! Always looking to add the latest, most innovative products, such as Duosafe Flex Dual Containment Hose giving double protection for utilities customers requiring increased environmental safety for the conveyance of water and chemicals, which has become an industry standard. The distributor has recently expanded its offering to include RM Press Fit systems inoxPRES, stainless steel for potable water and gas installations, steelPRES for closed hot water heating systems, aesPRES for potable water and gas installations and marinePRES for the naval sector. RM offers a comprehensive shaped fitting series in the dimension range from 12-108 mm OD, together with piping, pressing tools and accessories, in stainless steel, carbon steel and copper.
Over the last four years, IPS has developed a particularly strong relationship with Kessel, a family-owned German manufacturer specializing in shower drains, backwater valves, pumps, and grease/fuel separators. With grease becoming an increasing problem across the UK and around the world, IPS, in collaboration with Kessel, is looking to raise awareness of the issue and the solutions available in response to it.
"We have a lot of environmental legislation in the UK, but some of it is poorly implemented," Andrew states. "You would expect to have grease separators on most new projects, but that isn't always the case. As a result, we are currently working with consultants to deliver CPD presentations early on in projects that give people an overview of the requirements and the benefits of Kessel's offering compared to the wider market."
The Kessel products IPS distributes range from simple manual solutions that separate grease from water to highly-sophisticated, fully automated units. As recently as the beginning of January 2021, IPS completed supply of the largest fully automated Kessel grease separator in the UK.
"We won that business with a major London firm thanks to some really unique features, including a 20-year warranty and the ability to link the unit with building management systems," Andrew reveals. "A plastic monolithic construction, the unit does not corrode like metal products, and once installed, we can provide support backed by Kessel to ensure companies get the most out of the unit's 20-year life."
Flood protection is another area of focus for IPS. As well as a variety of backwater protection and single flat valves, the company provides advanced flood prevention solutions by Kessel that allow users to continue running baths and flushing toilets, whilst remaining safe in the knowledge that the valve will hold. Flexible enough to react to the demands of individual clients, IPS works tirelessly with consultants to identify units and tweak products to meet specific requirements.
"Our ability to adapt and tailor our work means we have played a role in some really exciting projects over the years," Andrew reports. "One of the highlights was the supply of material for the London Olympics in 2012, for which we had to jump over a number of hurdles to confirm the environmental credentials of our products.
"Today, we deal with some of the biggest manufacturers in the world. We often get asked for details and technical input on projects out in the ME for instance, firstly because we speak the language of the consultants, but also because the response times they get from us are quicker than their own local sources.
"We really pride ourselves on understanding the customer quite early on," Andrew continues. "We like to come together on pricing, influence the project as much as we can, and when it goes well it puts us in good stead for the next one. It's not about simply supplying material to a job; we take a longer-term view of it and build relationships that will allow us to assist on more jobs in the future."
In order to provide such quality service to its external partners, it has always been vital for IPS to ensure that its culture was understood internally and embraced by the company's workforce. In what Andrew describes as a 'bottom-up rather than top-down' approach, IPS believes in the inclusivity and accountability of each of its employees.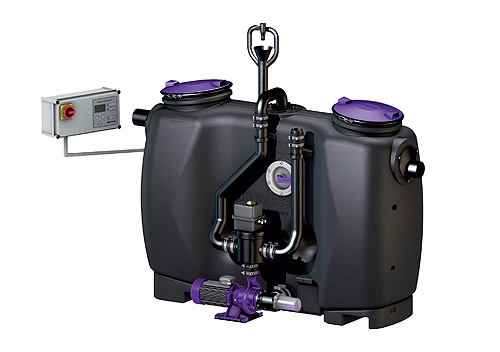 "We have added a lot of new staff to help grow the business lately, but a lot of people have been here for more than 16 years. Joanne, our longest serving employee, has been with IPS from the very start and has worked her way up from being a trainee to being Sales Office Supervisor," Andrew points out. "The challenge when you bring new people in is always going to be getting them to understand what IPS is about, but we provide training and ongoing support and the result is a passionate workforce that wants to take the company forward. I think the real difference is the breadth of experience we have got – not just in terms of supplying the pipes and the fittings, but also input into how they are installed."
IPS holds its workforce in such high regard that Andrew believes the company's toughest challenge during the Covid-19 pandemic has been finding ways to keep the team connected. More generally, IPS has fared comparatively well during the crisis, despite the obstacles placed in its path.
"What a year for me to take over as Managing Director!" Andrew jokes. "We had a really good start to the year, but then battled through the period leading up to Covid-19 as we dealt with people's anxieties and fears. Mental health came more into focus than ever.
"The key thing from a management perspective is that we never had the intention to close our building. As long as customers were out there requiring materials, we would be in here working safely to supply them. We did see a downturn in April and May, but it gradually bounced back. Due to our stockholding and strong relationships, we put things in place to work with our customers and ensure we had the materials they needed, when they needed them."
Moving forward, Andrew believes that the major challenges for IPS will be remaining adaptable and consistent throughout the remainder of a highly unpredictable pandemic, as well as negotiating Brexit and its associated complications. Though the future might appear daunting for many businesses at the moment, IPS is confident that the company will continue to grow thanks to its dedicated staff and enviable standing with businesses across the UK.
"The biggest thing I can say is that I am proud to have worked for IPS during 2020 because, in spite of the circumstances, we managed to do what we have done for the last 30 years and that is get materials to customers when they wanted them. So much of that is down to the actions of every member of staff and their willingness to go the extra mile," Andrew proclaims. "In November 2020, we had our third best month ever and so in 2021, I think we need to build on last year's successes, forging closer relationships with our customers and suppliers, and continuing to add value.
"As some of our older staff look towards retirement, one of our key objectives this year is to manage the process of succession through a new training programme that includes product knowledge sessions from our manufacturing partners. In terms of the next three to five years, we will continue to provide innovative solutions and make processes more seamless to ensure we remain our customers' and suppliers' number one partner."
IPS Flow Systems
Products: Plastic piping systems
www.ipsflowsystems.com