Packaged perfection
Formed in the wake of the creation of the revolutionary Jiffy Padded Bag in 1964, Jiffy Packaging has continued to innovate and influence the postal and packaging market ever since
The days of goods being posted in brown paper tied with string may well be a distant memory, but prior to the mid 1960s this primitive means of delivery, by today's standards at least, meant that the safe and secure posting of fragile items was the biggest challenge facing individuals and businesses. The answer to this question came in the form of the Jiffy Padded Bag®,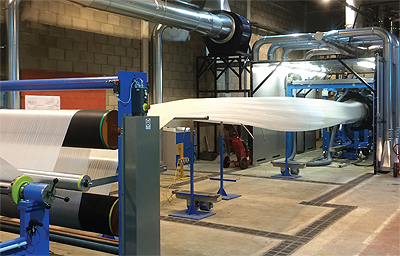 manufactured by Jiffy.
It was this ground-breaking invention that led to the establishing of Jiffy Packaging Company Ltd. (Jiffy Packaging) in 1964. In the subsequent years, the company would make significant additions to its product range, beginning with a range of embossed, pin-welded paper protective packaging materials, and going on to incorporate closed cell, low density polyethylene foam and bubble lined bags. Most recently, in 2014, the company was acquired by Italian-based company Airpack S.p.a.. Today, from its UK headquarters in Winsford, Cheshire, the company is responsible for the manufacture of bubble film, bubble lined mailers, Padded Bags®, sheet foam, technical foams, and a range of converted bubble and foam products.
"While our quality product offering has remained fairly consistent in recent years, our route to market and the nature of the customer profile has evolved dramatically," begins Max Weller, Jiffy Packaging's Managing Director. "If you look back to the 1990s, we were predominantly selling our products to packaging distributors, but since then we have adopted a much more direct approach, forging relationships with large wholesalers, retailers and certain industry sectors on a direct basis. In the meantime, we have also worked hard to capitalise on the rise in mail order distribution and internet shopping, which have become massive sources of growth for the business."
Ask a person in the street what they associate with the Jiffy name and the first answer you invariably receive is its Padded Bag. To be able to retain this level of recognition for a product that has remained mostly unchanged for more than 50 years is quite the achievement, and one that is not lost on the Jiffy Packaging team. "To be recognised for the quality of our Padded Bag is of course a great thing because it underpins what we do and who we are as a company," adds Sales and Marketing Director, Fiona MacDougall. "What we are trying to do at the same time is to demonstrate how much more there is to Jiffy Packaging as well."
Jiffy Packaging's base products are mailers, bubble film and polyethylene foam, but from these it is able to offer multiple, targeted lines possessing different characteristics in order to serve specific markets or customers. "Each of our base products are unique and differ from those of our competitors in their own way," Max continues. "Our mailers are of course famous in their own right, due to the way we laminate the bubble film to the paper to provide greater strength and puncture resistance. Our bubble products, meanwhile, are co-extruded with a nylon barrier that seals each air pocket, giving longer lasting protection and performance, and offers the benefit of being 'easy-tear'. Finally, the foam we produce can be made to varying densities depending on the application, again, creating a greater level of performance where it's needed."
The rise in the level of competition faced by Jiffy Packaging has led to an influx of alternative products into the market. Unfortunately, there are examples of such products that have looked to latch onto Jiffy Packaging's success, making the protection of its intellectual property more important than ever. "Over recent years we have seen a gradual increase in people assuming that Jiffy is a generic term to describe a type of product, rather than a trademarked brand," Fiona reveals. "In response to this, and in order to protect our coveted brand name, we launched a brand protection programme in 2015 to target internet sellers that were, either innocently or deliberately, passing off the Jiffy name to market a non-Jiffy product. This programme has been a great success, resulting in a dramatic reduction in the number of products being illegitimately sold under the Jiffy name."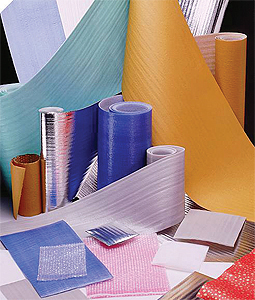 Another area of important focus for the company today, and one which is also of great significance for its customers, surrounds environmental awareness. Leading the way in its efforts is its Earth Aware product, banded and flow wrapped bundles of bubble lined mailers that remove the need for outer corrugated packaging. "Earth Aware is a product that has grown considerably in interest in recent times," Fiona says. "By being able to band these in bundles of 50 we increase pallet quantities, while the removal of corrugated packaging reduces associated handling costs. This is another example of how we as a company are able to respond to the needs of our customers through the creation of niche solutions."
In May 2017, Jiffy Packaging announced that it had been named in the Business Superbrands listings for 2017. Published annually since 1995, this listing of the UK's strongest brands is chosen by a council of B2B marketing experts and 2500 individual business professionals. Sitting alongside some of the most significant, well-known and much loved British brands, Jiffy Packaging is understandably keen to build upon this latest accolade.
"We have certain growth targets in place for the company, one of which is to establish ourselves as a £30 million business in terms of yearly turnover," Max concludes. "Airpack recognises that to achieve this requires investment, and this will continue this year as we introduce a new high-speed bubble extruder and new format mailer line to our facility, adding to the new foam extruder that we received in 2015. We will also further our own efforts to target new industry sectors that we identify as being sources of growth for us, be it in construction or manufacturing for example, while continuing to take advantage of the opportunities presented by the retail sector and the online marketplace."
Jiffy Packaging
Products: Postal and packaging solutions