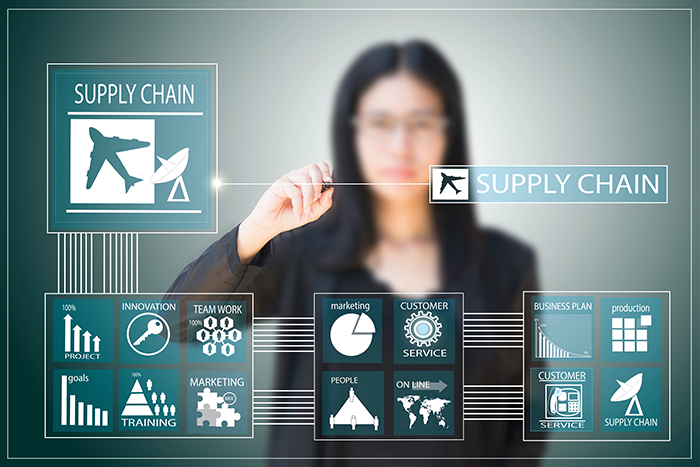 Just one-in-five organizations feel equipped to deal with global supply chain disruptions
Geopolitical conflict, raw material shortages, facility closures, changing customer habits – supply chains have never been so stretched, and organizations are feeling the pressure
According to a new report, less than 20 percent of global organizations feel equipped when it comes to dealing with disrupted supply chains.
Exacerbated by the pandemic and recent geopolitical tensions, it's no secret that the availability and transportation of materials and products has faltered. If large organizations have felt the strain, then small- and medium-sized enterprises will surely have, too.
Now, recent findings from the Capgemini Research Institute (Capgemini) are quantitatively backing that up. Three-quarters of organizations have been impacted by myriad factors (closing facilities, supply chain disruptions, employee absence, and remote work in the past three years – just to name a few), and only one-in-five of those feel like they can bounce back.
The report, which gathered online responses from 1000 organizations across many sectors and conducted in-depth interviews with industry leaders, suggests that investing in supply chains is critical in order to meet future demands.
Over the next three years, organizations participating in the survey say they will plan to increase their investment in supply chain transformation by 17 percent, and expect to double their business outcomes in terms of growth, profitability, and sustainability.
The latter was outlined as particularly important in the report, with supply chains currently accounting for over 90 percent of an organization's greenhouse gas emissions. Automation and robotization were also highlighted as important factors to boost operational efficiency.
"There are numerous building blocks that need to come together to create a future-ready supply chain network and provide differentiated offerings that customers are looking for," stated Mayank Sharma, Global Supply Chain Lead at Capgemini.
"The last few years have highlighted the need for organizations to build agile and resilient supply chains, not only to cope with disruptions but also to help them stay ahead of the curve, especially from a sustainability perspective.
"It is clear that there's no one-size-fits-all solution, but organizations that lay the foundation for a data-driven, technology-enabled, scalable, and sustainable supply chain are the ones that will reap the most impressive returns in terms of driving improved customer loyalty, creating more business value and meeting sustainability goals."