Precision performance
A specialist in the field of precision engineering, the Kenard Group has been chosen to be a part of the UK government's Sharing in Growth (SiG) programme as it pursues its ambitious goals for the future
Established in 1964, the Kenard Group has evolved over the years into a diverse and thriving organisation. Growing in financial and operational scale, but always retaining its strong family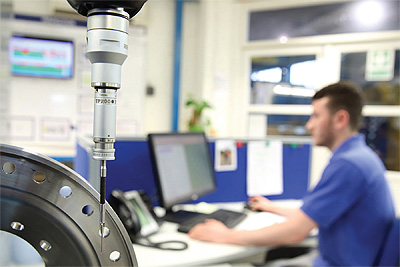 values, it is a specialist in subcontract precision engineering and manufacturing software technology, supplying some of the world's largest original equipment manufacturers (OEMs) in the aerospace, defence and oil and gas industries.
Kenard Group's two manufacturing divisions, based in Dartford and Tewkesbury, offer specialist engineering capabilities that make it an integral part of its customer's supply chains. As a single source supplier, its full-service offering extends from precision machining to complex project management of assemblies, taking in a range of disciplines such as non-destructive testing, heat treatment, chemical processing, painting and assembly.
"Initially supplying communications equipment to various different customers, the growth of the business accelerated around 20 years ago when we began working with prime aerospace manufacturers," explains Managing Director of the Dartford facility, Matt Cornford. "With such a wealth of industry experience, Kenard is one of the best placed precision engineering companies to provide vital support through the early development and prototype phases of new components. Using the full capabilities of our highly skilled, experienced engineers and state-of-the-art production equipment we define an optimised production process until it is stabilised and ready for full scale production.
"As well as operating as the Group headquarters, Dartford's machine shop comprises of full CNC five-axis milling and turning capability, ideal for large precision turned components. Tewkesbury, on the other hand, is mainly focused on complex prismatic components, having recently invested in further advanced machine tool technology such as the Matsuura MAM72-35V to support unmanned 24 hour operations. As well as significantly increasing capacity, these technologies enable us to reliably repeat, at volume, even the most complex machined parts. Having two UK based facilities gives us a much greater breadth of capability."
Both of the group's sites operations are managed by its in-house developed manufacturing information system, the Kenard Information Data System (KIDS). This system, which has evolved in-line with the business over the last 20 years, electronically collects and disseminates job-related information throughout the facilities. It links production directly to business activities for full visibility and control of the entire process. The company was investing in and developing its own smart, digital technologies long before it was common practice. Having developed KIDS, the Group went on to acquire Seiki Systems in 2002 and establish its software development division. Seiki has grown into a successful brand in its own right, developing and implementing manufacturing execution systems that are designed to maximise the efficiency of production equipment and plant resources.
The combination of complementary technologies, skills and industry knowledge within the Group is a real benefit, particularly in the current data driven advanced technology era of manufacturing.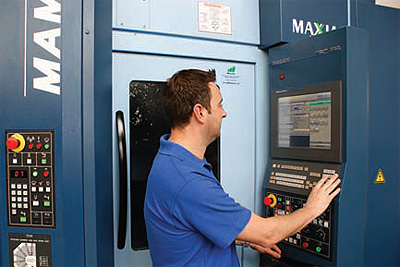 "We are particularly aggressive when it comes to both our engineering practices and the way we invest in bespoke tooling, the right machining equipment and the latest technology," Matt states. "This has resulted in an enviable track record of delivering quality products, having a keen attention to detail and possessing the flexibility our customers require when dealing with complex projects. These traits have enabled us to carry out not only the first manufacturing runs of several products but also to secure long-term agreements to handle their total production volumes. It is a real testament to the Kenard Group's deep understanding and specialist expertise in high value manufacturing."
In May 2017, Kenard proudly announced that it had been selected to be a part of the Sharing in Growth (SiG) programme. Backed by the UK government, this supply chain competitiveness initiative was created to help companies to take advantage of aerospace growth opportunities. "Engaging with SiG is a great reflection upon Kenard Group," Matt enthuses. "As a result of an intense diagnostic phase we have been able to develop a strategy for the future and set ourselves ambitious growth targets, as well as cultural, process and digital transformation goals, which will benefit from the specialist coaching and training that SiG provides.
"We recognise that, as a business, we can't stand still if we are to take advantage of all the exciting opportunities available to us and to achieve our growth targets. As such, we will continue to invest to maximise the utilisation of our existing equipment, but we will also be actively seeking new advanced technologies, engineering skills and tools that will take our productivity to the next level. This is always with a keen focus on delivering real value to our customers, with the critical success factors of quality, time and costs. With the support of the SiG programme, and through the ongoing collaborative relationships that we have with our customers, we are extremely confident that we can achieve our goals."
Kenard Group
Products: Precision engineering and manufacturing software