A different beat to Pakistan
Kia Lucky Motors has just commenced full production of its first two models in Pakistan, with the manufacturer aiming to raise the benchmark in the country by making top-class vehicles, which reflect international standards
For many years, it was incredibly difficult to enter the Pakistani automotive market as it was being dominated by three Japanese car manufacturing giants – Suzuki, Toyota, and Honda. With Pakistan one of the emerging economies with the lowest ratios of cars per 1000 people, it was time for the country's government to act. The introduction of the Auto Policy 2016-21 meant to attract new automakers by allowing them to import localised parts at 25 per cent duty for a five-year period, thus lowering the entry barrier to the market. Having sensed the opportunity stemming from the new policy, one of Pakistan's largest conglomerates – the Yunus Brothers Group (YBG) – decided to diversify into the automotive industry, and set up a Motorspartnership with Kia Motors to form Kia Lucky Motors in 2017.
Without wasting any precious time, the new organisation set out to build an advanced manufacturing plant, which was completed in just 18 months. "We have placed really strong emphasis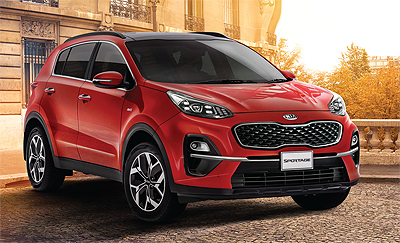 on quality and have installed pieces of equipment that will enable us to produce exceptional cars and take the entire Pakistani automotive market to a whole new level," enthuses Asif Rizvi, CEO of Kia Lucky Motors. "We became the first car manufacturer in the country to introduce a robotic painting line and a full vehicle coordinate-measuring machine (CMM) for highly advanced measuring right from the start of our operations. If these features have been implemented elsewhere, this happened at a much later stage of the development of other manufacturers' plants. What is more, both the paint shop and the CMM, together with our new assembly shop, have been designed and installed by some of the premium suppliers in these areas, which once again highlights our striving for achieving the highest quality in our work."
To Asif, the quality in question comes at a certain price, hence Kia Lucky Motors is not sparing any expenses in building a plant with the finest machinery. "The investment is definitely worth it, because there is a hunger among the people of Pakistan for something new that maintains a consistently high standard. Over the years, consumers have been quite limited in their choice, having just one or two brands to pick from, but we are now aiming to change that and provide them with more options that satisfy their needs," he discusses.
Quick to put its ideas in practice, Kia Lucky Motors has launched two models in the space of just three months. "In August 2019, we introduced the Kia Sportage, with the Kia Picanto coming out shortly after, in the second half of October. The former is a SUV and the Picanto – a hatchback," Asif explains.
"The Sportage SUV has a 2000cc engine and targets the upper end of the market, while the Picanto features a 1000cc engine and is more of an entry-level vehicle. In any case, both products have been designed to reflect one of Kia's best-known slogans, 'A different beat'," he continues. "We want to be seen as a brand that has something unique to offer. One example of this would be our focus on styling. We have two of the best auto designers in the world working for us – Peter Schreyer and Luc Donckerwolke – whose immense experience involves designing models for major names such as Audi, Lamborghini, and Bentley, previously in their careers. In addition to this, we pride ourselves on being different with regards to offering an excellent value for money and an unheard-of four-year warranty or 100,000 kilometres."
Going into a bit more detail on the special features incorporated particularly in the Sportage model, Asif points out that it is Pakistan's first All-Wheel-Drive among the vehicles manufactured in the country. He adds: "The car also has a panoramic sunroof, as well as a host of smart features, a lot of which will be another first for Pakistani consumers. One of these features is the Advanced Traction Cornering Control (ATCC) which monitors and analyses road conditions, making sure the right amount of torque is focused on the wheel with the most grip to counteract over or understeer. Another such innovation is the hill-start assist control (HAC), which was introduced to help the drivers navigate some of the hilly areas of the country. In fact, we have a test track in our facility that mimics all the possible road conditions and we drive each vehicle on it, in order to gauge how it would react in real conditions, paying heed to the specific landscape of Pakistan."
Earlier in the conversation, Asif mentioned one of the taglines under which Kia operates – 'A different beat'. Now he introduces us to another of the brand's mottos to illustrate its approach to organising itself internally and attracting young people with fresh ideas to drive it forward. "We are proud to follow the 'Be young at heart' slogan, because we are very keen to project ourselves as a youthful and vibrant organisation that also employs lots of young people who contribute new ideas and bring energy and extra motivation to the team," Asif comments.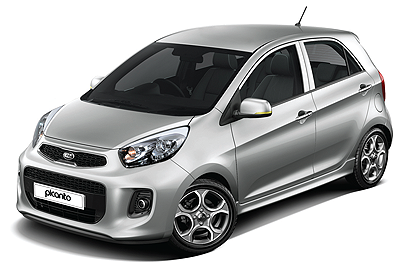 "Normally, the younger factory staff members come with a certificate of vocational education, but we then subject them to our own training programme to develop their skills further," he goes on. "As part of this training, we have sent some of them overseas to other Kia plants, such as the ones in South Korea, Vietnam, and Slovakia, where they can pick up key abilities, which they then subsequently apply in their work for us. It also helps that we have built a very flat company structure and we do not have layer upon layer of people, which makes communication, coordination, and collaboration a lot easier, so the youngsters' voice can certainly be heard across the business. The good blend of experienced professionals and fresh graduates enables us to create a new Kia culture, which is all-important for our future aspirations."
The strong technical capabilities of Kia Lucky Motors' workforce are guaranteed to come in handy, as the manufacturer will be looking to employ its Power to Surprise (another of Kia's taglines) when it launches even more vehicles for its Pakistani customers in the near future. "In short, we would like to provide something for everyone," Asif remarks. "Our plan is to offer the people of Pakistan vehicles of every range, from entry level to mid-range and high-spec. There is a massive potential for the automotive market in the country to grow significantly within the next decade and when this happens, we will be ready to capitalise on the boom," he concludes optimistically.
Kia Lucky Motors
Products: Automobiles