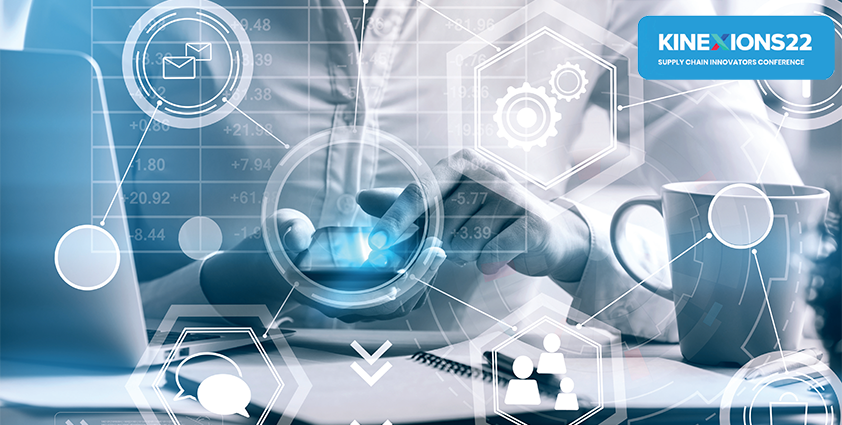 Ready together
A hallmark on the supply chain calendar, Manufacturing Today reports on the annual Kinexions conference, hosted by leading supply chain planning software provider Kinaxis
From May 9–10th, supply chain professionals from across the globe came together at the Kinexions '22 conference, held in sunny San Diego, California. This year's sold-out event promised a jam-packed schedule of panels and speeches from Kinaxis customers, industry partners, and thought leaders, all under the theme of 'Ready. Together.'
For the curtain-raiser, Kinaxis President and CEO John Sicard introduced himself to the welcoming crowd, and to the thousands of viewers online, before giving way to Andrew Bell, Vice President of Product Management at Kinaxis, who promptly announced the launch of the company's new 'Planning.AI' software. Described as "the next big leap in advanced analytics for supply chain planning," Planning.AI combines two distinct elements: Supply.AI and Demand.AI. Drawing upon Kinaxis's 20 years of working hand-in-hand with industry partners, the software combines heuristic analytics within modern algorithmic optimization, and machine learning, to help maximize supply chain potential.
Andrew was joined on-stage by a key player in the development of Supply.AI: Andrew Dunbar, Manager of Product Management, Business Solutions at Kinaxis. "The solution," he announced, "is going to put at your planners' fingertips a powerful optimization solution that's built directly into Kinaxis RapidResponse," giving them "the ability to set the outcomes and dictate the business metrics that they're trying to achieve."
This enthusiasm for the Supply.AI tool was matched by Waleed Ayoub, Kinaxis's Senior Vice President of Solutions R&D, and one of the driving forces behind Demand.AI. "Our goal," he told the room, "is to empower demand planners to spend a lot less time on very process-heavy workflows, and a lot more time on value-added work." The concept of applying machine learning within the supply chain isn't unheard of, but with a focus on accuracy, flexibility, and explainability, the belief is that Planning.AI represents a truly unique solution.
Automation provided the focus for the remainder of the session, before PQ Corporation invited the audience to reflect on their recent supply chain journey. Hot on their heels arrived the Kinexions '22 keynote speech, 'Enough Happiness Supply to Meet Demand: Simple Changes to Boost Your Happiness Inventor', delivered by New York Times bestselling author Gretchen Rubin, before Amgen rounded out the day with a forward look towards supply chains of the future.
The second day of Kinexions '22 kicked off in similar style, as Brett Wilson, Senior Vice President, Global Supply Chain at Qualcomm, took to the stage to discuss the very real challenges posed by recent semiconductor shortages. A captive audience were on-hand as Brett laid out exactly how supply chains have become so tight, revealed some of the strategies that have allowed Qualcomm to thrive, and charted a road map for the months and years ahead.
Qualcomm wasn't the only big name in 2022 to grace Kinexions with its presence. Next up was Honeywell, and a solution-orientated appearance from Benji Green, the company's Vice President of Digital Planning, Transformation, and Integrated Supply Chain. He talked the room through Honeywell's recent portfolio transformation, achieved with the introduction of standardization and metrics, and delivered using Kinaxis's own RapidResponse software. For more in depth coverage of each of the sessions from Qualcomm and Honeywell, turn to pages 22 and 24.
The insights didn't stop there. The final main session of the day brought yet more industry experts together for the much-anticipated Kinexions Customer Panel. Moderated by Kinaxis's own Chief Marketing Officer Jay Muelhoefer, the event was an opportunity to hear from a set of three industry leaders about how to handle daily disruptions, while simultaneously planning a vision for the future.
The lineup featured experts from a diverse range of industries, with Ben-Marvin Egel, Director of Supply Chain Planning and Analytics at Lippert, representing the automotive sector. Flying the flag for aerospace and defense was Jamie Harshman, RapidResponse Product Owner, Supply Chain COE – Project Manager at L3Harris, alongside Lizet Tymon, Senior Supply Chain Management Director at contract manufacturer Jabil.
Brief introductions were followed by an easing into the matter-at-hand – the question, 'How do you define disruption within your business?', eliciting a wide range of comments, from Ben's "major changes to demand or supply," to Jamie's user-focused perspective: "anything that prevents us being able to meet or exceed our customers' expectations." Of course, disruptions are numerous – but few have proved as ubiquitous as the Covid-19 pandemic. For Lizet, however, it's been a period not without upside, aided by Jabil's deployment of a number of new planning capabilities with Kinaxis in the recent past. As she commented: "disruption presents a huge opportunity to rethink our processes."
From there, the panel moved on, touching upon the impact of disruption on people, and the remarkable resiliency demonstrated across their various teams. Ben, reflecting on events at Lippert, noted how "All of a sudden, people were wearing multiple hats, and trying to figure out situations that they hadn't had to deal with in a while. It gave our organization an opportunity to come together, and really learn what the pain points are across other pieces of the business."
Jamie echoed these comments, emphasizing the "radical shift" in how companies think about and manage supply chains post–Covid-19. "You can go anywhere today and people are talking about supply chains," he pointed out. "It's a core part of everything we do." Armed with that heightened awareness, Jamie argued, businesses will be better-protected against further disruption in the future. L3Harris itself is no exception, as he was keen to emphasize: "[The pandemic] is unlocking and providing value to the organization that wasn't realized to the level that it is today."
The panel concluded by offering its thoughts on a number of pertinent issues within supply chain, from the importance of collaboration between any business and its IT organization – and, in Jamie's words, the need to create "a positive culture of continuous improvement" – to metrics, the so-called 'Great Resignation', and a forecast of potential disruptions to come. All that was then left was to bring Kinexions '22 to a close, with the handing out of Kinaxis's annual Customer Awards, and the return of Jamie Harshman to the stage – as L3Harris scooped the inaugural Kinaxis Rising Star Award. Another inaugural accolade, entitled the 'Champion Award', recognizing leaders with empathy, leadership, perseverance, and a passion for success, went to Unilever's RL Rosqueta.
Kinexions '22 remains available to watch via the event's on-demand platform, where viewers can find a series of exclusive online sessions, including 'Accenture: The Future of Planning & Visibility' and 'Genpact: Learn How Novartis has Transformed E2E Clinical Supply Planning for Optimal Results'.
www.kinexions.com
www.kinaxis.com/en