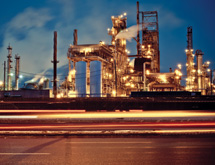 After more than a century, Kingsbury Inc. has established a legacy of technical and professional excellence. "Kingsbury provides a level of customer service – before, during and after installation – that nobody else can match," the company declares.
Philadelphia-based Kingsbury Inc. designs and manufactures standard and custom fluid-film thrust and journal bearings. The company's history goes back to 1912, when Dr. Albert Kingsbury invented the hydrodynamic thrust bearing and installed it in a turbine generator for the Pennsylvania Water & Power Co.
Today, Kingsbury Inc. says it is a leader in its industry. Its products are used in rotating equipment applications worldwide, including in turbines, compressors, gearboxes, pumps and ship propulsion systems.
The Preferred Choice
Kingsbury Inc.'s products are used in multiple markets, including power generation. According to the company, the low-power loss and high-load capacity benefits of its leading edge groove (LEG)-directed lubrication bearings make them the preferred choice for OEMs designing new machines, including steam and gas turbines.
"LEG bearings can also be ordered as drop-in replacements for their flooded bearing design size counterpart," Kingsbury Inc. says. "Whether you're an OEM looking to optimize your machine design or an end-user looking to upgrade performance, LEG bearings are the perfect choice for power generation equipment."
Dealing With Pressure
Another market Kingsbury Inc. serves is oil and gas. High-speed compressors and turbines can put stress on bearings, but the company's products are up to the task, it asserts. "Kingsbury's LEG thrust and journal bearings were developed in direct response to the need for increasingly faster speed ranges and higher-load capacity for this industry," it says.
Additionally, Kingsbury Inc.'s Between Pad Groove journal bearing is a perfect choice for high-speed, high-load applications, including gearboxes, it says. "The unique features of this design allow machines to operate under loads and speeds that cannot be achieved with conventional flooded journal bearings," the company says.
The refinery industry also has used Kingsbury Inc.'s thrust bearings for decades. "The robust design features and high volume of in-stock spare parts make this bearing an ideal choice for applications where a more economical bearing is preferred," Kingsbury says.
Saving Costs
Kingsbury's work for pump and system applications has led it to work in a variety of industries, including water supply and treatment. "For pump applications, Kingsbury's standard J-style flooded thrust bearing is the bearing of choice, since it provides bi-directional rotation with equal load capacity in both directions," it says.
Additionally, Kingsbury says its CH system is preferred by OEMs that want to provide lubrication to bearings without using an external pressurized lubrication skid. "The self-contained and self-lubricating nature of this system can save OEMs the considerable cost of having to provide a lubrication system to oil the bearings," the company says.
Powering the Navy
Kingsbury has long served the marine market, as its bearings "have been powering the United States Navy for over half-a-century," the company declares.Additionally, "The reliability of our bearing systems for commercial or military marine applications is unrivaled," Kingsbury declares. The company also has a wide range of bearing configurations for marine propulsion systems, and its shaft rotation speed for marine applications is lower than that of turbomachinery equipment.