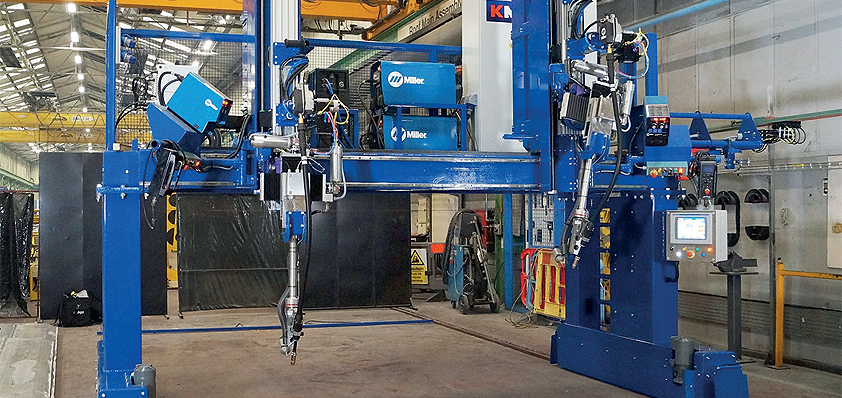 Unmatched in the aftermarket
Known industry-wide for its laser-like focus on superior quality and exceptional service, Klarius Products Ltd is the largest manufacturer of aftermarket emissions control components in the UK
A leader in its field, Klarius Products Ltd offers a vast range of more than 11,000 premium aftermarket emissions control components for the automotive industry. Catering to everything from SUVs to sports cars, classics to light commercial vehicles, the firm provides products designed to match or exceed the application performance of the equivalent original equipment (OE) part.
Next morning delivery is available on the majority of the exhausts, catalytic converters, diesel particulate filters, mountings and accessories. This excellent service level has made Klarius a reliable supplier-of-choice for many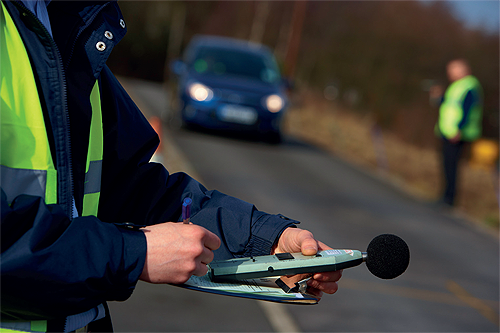 distributors and re-sellers across the UK. Company CEO Mark Brickhill suggests that, "more than anything, the firm's dedication to quality and service have been vital to the company's success."
The approach to quality at Klarius begins with the firm's R&D department, which develops new parts and rigorously tests them on real world vehicles. The result is products that perform exactly as they are required to when released to market, with a two-year warranty and Klarius' 'Fit First Time' guarantee standard across the company's entire range.
"Our commitment to quality is evident in the way that we choose to approve and certify all our exhaust systems with the UK Vehicle Certification Agency (VCA)," Mark reveals. "Now, that is not a legal requirement, but we continue to do it anyway to have the high standards of our products independently confirmed. In order to achieve certification, the part has to be fitted onto a vehicle of correct marque, model and production year and inspected by the VCA for things like emissions and noise versus the standards on the car as new. We keep that attention to detail and quest for quality running through the entire organisation, from design, to manufacturing, to everything else we do as a group."
Though excellent service is a value to which all businesses aspire, it is often easier said than done. Benefitting from staff with decades of experience, Klarius has its service down to an art; this is especially true in the way it helps customers manage their stock.
"We offer more than 4,500 exhausts and over 11,000 products in total, but we advise autofactor branches to stock no more than 350 parts, or 850 if a customer has a regional distribution center or hub and spoke operation," Mark says. "At Klarius, we hold the vast majority of our product range centrally, at our distribution center, where we take orders up until 5.30pm each day. If a motorist's exhaust breaks down, they want it fixed as quickly as possible at a garage of their choice. We offer next day delivery on all our orders to meet this demand. There is no one else in the automotive market that can come close to that speed. It means that we help our customers take working capital off their shelves, leaving them with a slimmer, more efficient inventory. We will provide anything else they need."
Always striving for progress, Klarius developed over 350 new parts in 2019 and despite the Covid-19 pandemic, the firm has still developed more than 200 parts in 2020. To support this manufacturing effort, Klarius relies upon a fully integrated site with complete design, testing, development and manufacturing capabilities. According to Mark, the facility offers 'a massive advantage' to the firm.
"No one else in our industry has a site like ours in the UK," he declares. "We have the largest warehouse in the emissions control industry in Europe and we have an incredibly flexible approach to manufacturing that ensures we are as quick and nimble as possible. As a fully self-contained facility, we can move production between parts and if a part becomes low or out of stock, we immediately make it. We can make products available that might not physically exist yet as they are still in the process of being manufactured. We are able to do this because we have such a high level of onsite expertise and adaptability."
The structure of Klarius is effectively comprised of three businesses in one: Klarius Products, KM Tools, a bespoke machine manufacturer for OEMs in multiple sectors, and Emissco, a manufacturer and supplier of aerosols and sprays for the automotive aftermarket. This model means that Klarius has the ability to build, refurbish, inspect, service, maintain, and repair all of its own equipment, while building customised machines for others in the industry. At the time of our conversation with Mark, Klarius was preparing to deliver a mandrel bending CNC machine to a customer in the UK exhaust sector. Over the years, KM Tools has also worked closely with Bombardier, and in November 2020, the company won a major contract with another rail firm.
"That project is one of the biggest single contracts the engineering business has ever won," Mark states. "The work will entail the supply and installation of jigs and fixtures for West Coast Main Line trains. It's a really exciting project for us – not just for now, but also for the future. We will be working on high-speed trains that require a solid, welded body for impact resistance, which will demand a high skill level from both us and our client, putting us in great stead for another project on the horizon – HS2. We will be the only supplier in the UK with directly transferable experience."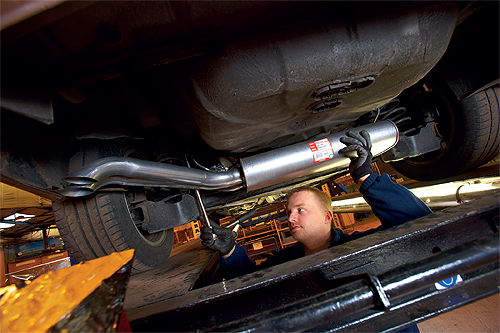 Another of Klarius' big achievements of 2020 arrived early in the year when Emissco won a Premium Partner contract with Yara, the world's largest manufacturer of AdBlue, to bottle and distribute the product in the UK and Ireland. Designed for diesel vehicles, AdBlue is a fluid injected into the exhaust gas stream, helping to turn harmful NOx emissions into nitrogen and oxygen. Emissco began AdBlue filling operations in March and continues to win market share in the sector.
Mark notes, "At present, our fill rate is equivalent to 20 million litres a year, or 15 road tankers a week." AdBlue is certainly set to play a major role in Klarius' future as the business remains on track for significant growth. Building on a powerful combination of expert manufacturing and entrepreneurial flair, Klarius is ready to take its next great evolutionary leap as it looks to seize key opportunities to win more market share in its existing businesses, increase export activity, and further diversify the business.
"There is a truly unique atmosphere at this company," Mark asserts. "This is a proper manufacturing firm with sparks flying, machines going, and men and women working hard. It is real British production, of which we should be proud. However, it doesn't stop there because we've also got that entrepreneurial, fast decision making, quality of service side of the business that provides us with confidence that we will continue to grow.
"We learn quickly and we are always there to support different customer needs. I've been in meetings today where people are already asking, 'What is the next new product on our aerosol liquid side?' and 'What are we doing about this potential new customer?' For us, it is about constantly looking for new ways to delight customers with our service, which ultimately translates into new sales and a growing business that continues to create British manufacturing jobs."
Klarius Products Ltd
Services: Aftermarket emissions control components
www.klarius.eu