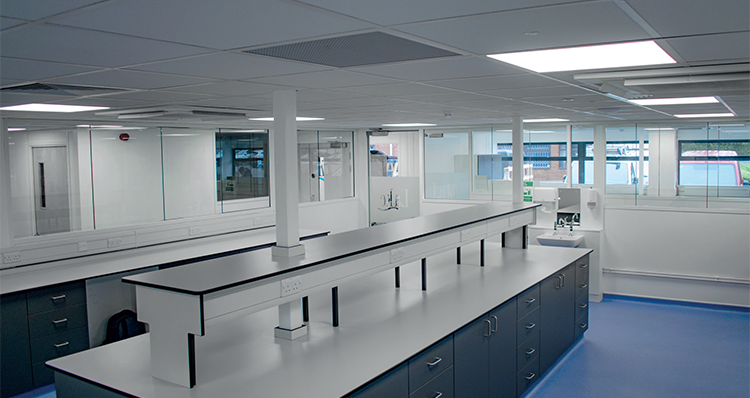 Lake Chemicals and Minerals Ltd
People first
With a strong company culture and a determination to be a dependable name for its clients, Lake Chemicals and Minerals Ltd is an expert in technical distribution
When Lake Chemicals and Minerals Ltd (Lake) first began over 15 years ago, a total of 20 employees formed its team. Now, the company has grown to include nearly 70. We speak with Steven Cartlidge, the company's Managing Director, about the best practices Lake has incorporated to make it one of the leading technical distributors for the manufacturing industry, as well as how the business has established itself as a great place to work.
"What we have done is introduce what we call 'ultimate customer value'," Steven begins. "So, the benefits we provide are both for our suppliers, who look to us to develop the sales of their products in our markets, and also to the customers, without whom, none of this enterprise would exist, and there are a number of elements to this value. The first is the need to focus on employee development, and the culture of the company. We like to use the analogy that everybody is on one train, heading in one direction, and we're all putting the best of our efforts into making sure the company heads towards our shared goal of success.
"To support this, we spend a lot of money on training, and strengthening our colleagues through training courses. In addition to that, we currently have a leadership training program for our line managers, where we spend approximately £100,000 on team development," Steven says.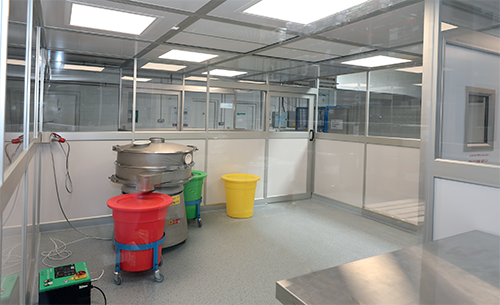 Another aspect to the business's ultimate customer value is, of course, its services. According to Steven, Lake is not just selling a product, it is offering the future of product development by providing solutions that enable customers to meet the needs of their clientele in the global marketplace. "We study the changes in mega-trends taking place across the globe. To do so, we have a team of people who enable us to focus our conversations with customers about the demands in the world today. Then, we distil that down into the product portfolio that we have from our suppliers in order to fulfil those needs of our customers," Steven expresses.
Agile facility
In addition to these global supply chain services that Lake offers as a distribution company, Steven reiterates that its ultimate customer value strategy means that Lake is able to predict and direct the customer to the future trends in the fields in which they operate, from start to finish. "That is the type of value that we believe no other distributor, and in fact no other company, offers. It's a type of consultative technical deal that provides an A-to-Z service to our clients."
Moving away from the technical expertise of the business, Lake boasts another service that enables it to remain a stand-out name amongst its competition: innovation. "We have a team of technical people who are working on formulations and applications for our customers. We invested around half a million pounds in our Lake Innovation Hub, which is a suite of laboratories that house our technical team.
"We have eight people in there at the moment. Partnering with them, we also have our agile manufacturing facility where we are able to convert a concept from a customer through to the product launch in a number of different formats, particularly in the life sciences industry, food, pharma and personal care," he shares.
With its wide-ranging capabilities to support customers, the impact of Covid-19 was no match for the company, as Lake was able to navigate the difficulties by putting the interests and safety of its employees first. Lake also took on the same ability to keep its operation running during the difficulties of the pandemic. "The challenge was ensuring that our colleagues were available when our customers needed them, which often proved to be quite trying, when working from home meant that there was inevitably an interweaving of personal issues with company needs.
"However, in terms of being able to run the business, to be honest, I think the effect of the pandemic is that people are now working more intensively and are more focussed than ever before. The problem with the convenience of MS Teams or Zoom is that we can so easily book time into the diary, which has resulted in all of us suffering from over working. In order to ensure the long-term health of our colleagues and avoid burn-out, we have wellbeing checks, where every colleague is polled on a daily basis, and line leaders are made available to supervise team reports. This offers an opportunity for someone to share if they're not feeling well, or they're not in the right frame of mind, and our line leader will then step in to have a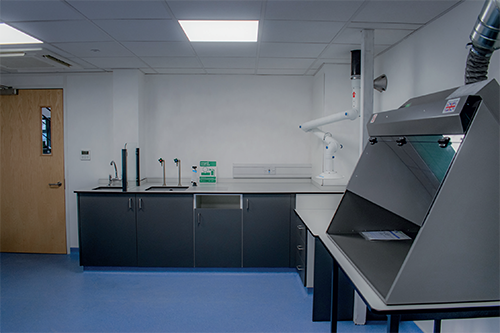 conversation with them and work out the best way forward. We also have a mentoring and coaching program that has been introduced. This has been a natural evolution, accelerated as a result of not seeing people. Because we were no longer able to physically see what's happening with our team, or their body language too well, we missed those cues that help us to determine if everyone is okay. Therefore, we brought in proactive methods to help us understand the wellbeing of our employees to provide them with the best possible working environment," he says.
In terms of the success of the business's operations, Steven highlights that the biggest challenge was the consequences the pandemic had on the supply chain. "It's been horrific; the amount of pressure that has been placed on individuals within the supply chain is dreadful. For example, our loyal customers who have been challenged because they need to keep their manufacturing operations up and running have had to really push themselves to stay open, and that feeds into our own people across our network. At times, it has been frustrating, but our teams have been incredibly heroic in how they have dealt with the delays and shortages.
"So, we've managed to come through and keep our customers. I have to praise all the people in the supply chain, but particularly our employees. It has placed an incredible stress on all of us, and Lake would not have come through the last two years without each employee. They absolutely deserve the highest praise as they've maintained their ability to demonstrate our best practices," Steven emphasizes.
While the worst of the pandemic may be behind us, the uncertainty in Ukraine poses a new concern for businesses that have an international reach. As we bring our conversation to an end, Steven shares how he is not looking too far forward in the future. Rather, he is choosing to remain excited about developments in the pipeline, and how they will bring continuous success for Lake.
"The investment that we're putting into our agile manufacturing facility is clearly the most important; we've got to get a return investment on that.
"We have a large number of additional personnel joining the company. So, we've got to be able to continue the culture of the company; that is critically important. As people begin understanding the value that Lake can bring to their careers, we're looking for higher and higher quality people to join us, who share our vision for the future of Lake. 2022 is going to be exciting, setting aside what is happening in Ukraine, which we're continually praying will be settled as soon as possible. But if we can just consolidate on the investments that have been made and get a return on them, then that would set us on course for what we want to achieve later down the line," he concludes.
Lake Chemicals and Minerals Ltd
www.lakecm.co.uk
Services: Specialist technical distributor