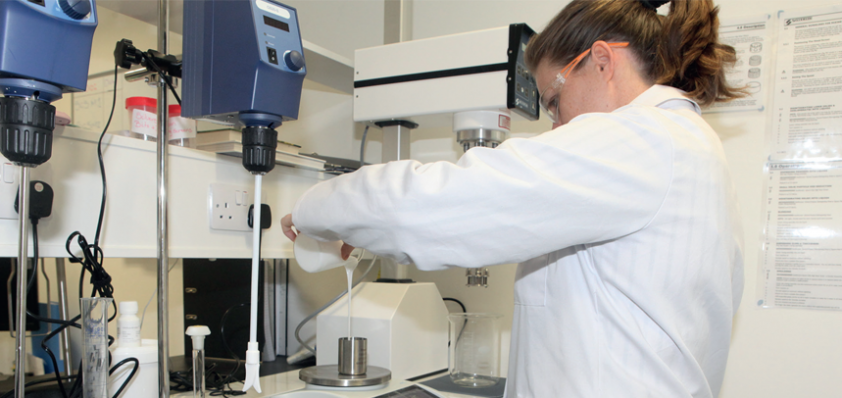 Lake Chemicals & Minerals
A technical tribe
Operating as a technical distribution specialist importing raw materials from exclusive suppliers around the world, Lake Chemicals & Minerals prides itself on offering best-in-class value in the supply of chemicals and ingredients
Today, Lake Chemicals & Minerals (Lake) is operated by a team of 50 professionals who are dedicated to discovering speciality products and processes that create technical and commercial value for customers and suppliers "We understand the needs of our customers and strive to uncover the solutions that provide ultimate customer value. Forging long lasting relationships with customers and suppliers is a top priority," confirmed Company Founder and Managing Director Dr Steven Cartlidge. infrastructure that includes a warehouse, manufacturing facilities, laboratories and its 'base camp' or hub. Over the past 17 years Lake has achieved some impressive milestones, gathering an incredible depth of knowledge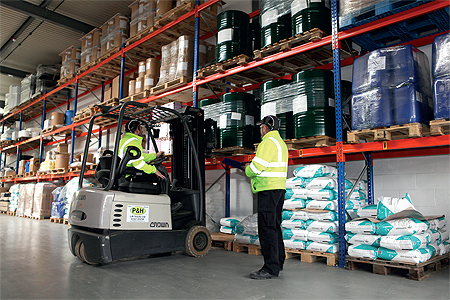 in areas including antioxidants and plasticisers in polymer and coating chemistry, fire retardant chemistry, and anti-corrosion – overall, the company now operates across the life sciences, pharmaceuticals, cosmetics, engineering and industrial markets. "We have also attained some significant achievements with our suppliers, attracting and bringing on board some of the best technical companies in the world, ranging from ICL Halox, Vanderbilt, Cortec and Hallstar to companies in life sciences such as Rousselot, DSM, Symrise and Lipoid. For us to be able to demonstrate to these global companies that we can bring value to them is a major accomplishment."
Strategic triangle
Steven emphasised the paramount importance of supplier relationships to Lake and the high priority it places on representing its suppliers fairly in the marketplace. "It is absolutely critical for the credibility of our business that we treat our suppliers with the utmost respect and remain aligned to their needs," he stated. "We will always provide them with the resources needed to promote their brand and their capability in the marketplace, as without our suppliers we would not exist.
"But of course, a supplier is of no use without a customer, and the strategic triangle of the supplier, the customer and Lake, is the business model for success," he continued. "When you look at the ultimate customer value, it is made from the sum of the value that the supplier brings and the value that Lake brings. Very often our suppliers are excellent in four out of five areas that are incredibly important for the customer to be successful, and Lake will always look for those gaps in ultimate customer value that we can fulfil together with our supplier. It is that combination and our continual quest to meet customer needs that is very special in our company."
Fundamentally, Lake gets paid for selling a product or raw material, but the company's offering extends much wider than this, drawing on what Steven calls its 'internal network of university of life experiences'. "Operating a distribution business, being able to fulfil delivery on time, in full, is critically important, but we do far more than that. We solve formulation problems for customers on a daily basis and provide a technical consultancy service as well as regulatory and manufacturing expertise," he said. "We have equity investments in manufacturing facilities in both India and China for raw material manufacture, particularly in the area of CMO contract manufacturing in the advanced intermediates market. In 2013, we acquired the Ubichem Pharmaceutical business, and that brought about what I would call 'confectioning of products' for customers. Since that time, we have been building on that capability and we are actively investing in tailored manufacturing solutions for customers, particularly in the food and nutrition industry.
"We have also recently invested in GMP manufacturing facilities to enable finishing of raw materials and products for the pharmaceutical industry. We don't profess at this stage of our life to be experts in manufacturing, however we do recognise that the UK will enjoy a manufacturing boom post-Brexit, and we definitely want to be part of that scene. We have the technical knowhow and capability to create manufacturing value for our customers and that is of significant importance for the company."
Clearly offering outstanding science and technology services to its customer base, and exemplary relationships with its suppliers, another major differentiator for Lake is its approach to people. "We wanted an expansive people culture from the very conception of Lake, and we would never have been able to achieve the growth that we have without empowering every employee in the company, and I mean every employee, whatever their position," asserts Steven. "People are our key asset, and our belief from the very beginning has been that we want a scalable culture, as we could not afford to completely reinvent the company every time we achieved a key financial milestone. People have to grow with us."
The working environment is based on four pillars that have been developed over the years: Growth Mindset, Freedom within a Framework (Autonomy), Team Player and Driven to Succeed. "I just cannot emphasise enough how important this is, to have a very strong culture within the company where everybody is on that same train along the same track, working together in order to create a one plus one equals 11 synergy," Steven added.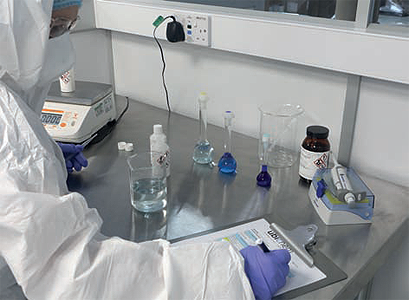 "Every employee is encouraged to continue to train and learn, and obviously there have to be financial rewards that are aligned to the strategy and the financial goals of the company, but this is all part of making sure that every single person can contribute."
Describing the company as a 'meritocracy' with a very flat organisational structure, Steven was keen to share the fact that everybody, whatever their background, knowhow and capability, can rise to the top within the company. "On day one, no matter where they start in the organisation, every employee is instructed in the concept of autonomy, and taught that by applying a growth mindset and learning the tribal knowledge about our company, they can exceed their own expectations. We go through a very structured training programme and have a great ethos in mentoring and coaching," said Steven. Lake even employs a business life coach specifically to work independently with employees in order to get the best out of the organisation. "If I can use a rugby analogy, we employ people that act as a scrum captain of their teams, making sure everyone has the knowledge, information, competence and resource that they need in order to fulfil the projects that they are working on."
Thanks to this extraordinary approach to encouraging employee development, Lake's prospective staff must start with a love of the scientific and technical world, a growth mindset and a thirst for knowledge, and also understand that this organisation is unlike any other that they have worked for previously. "Some people don't understand the unique nature of our company and are always looking for 'the catch' – why would we invest so much in them, when they have only just started here? Our investment in staff does begin on the first day they arrive, and that means we have to be confident that they will be able to perform within our culture before we will hire them, as otherwise it is a total waste of everybody's time."
Lake's methodology may sound unusual, but as Steven pointed out, the business has created an environment where employees with high levels of technical ability are allowed to express themselves and this is overlaid with an overall drive to be best-in-class. "This gives Lake an ecosystem that is unlike any other company, certainly very different from any other distribution company," he said. "We combine entrepreneurial capabilities with the ability to deliver tailored solutions to customers, whether that is in terms of research and development and the intellectual property that comes from that, or the fulfilment of a product. We are very knowledgeable in the entire new product development process from the initial stage gate of the idea all the way through to the fulfilment of the product, even including the marketing needed to launch the product. Providing that range of abilities means we end up satisfying the differing needs of our customers, and that is fundamentally unlike any business model that we know in the market today."
Unique business model
Having referenced its NPD capabilities, Steven continued with some details about a new product that is due to be launched in August, called EnviroRinse™. Developed with a customer, and used in industrial washers for precision machined parts, EnviroRinse™ offers instantaneous corrosion protection, a massive improvement to operator experience, is environmentally friendly and is odour free. Aimed at the automotive industry and the OEM industries, with Tier 1 and Tier 2 suppliers, Steven noted that this product will address a fundamental issue within industry – corrosion. "We are very excited about this product, it has gone through extensive testing within UK manufacturing and we are ready to launch this at the Made in the Midlands Virtual Exhibition that is taking place over ten days in August," he said.
This new product illustrates Lake's dedication to promoting innovative solutions, and this area is going to become even more important to Lake, as the company gears up to launch Lake Innovation Services, which will offer NPD services to customers and suppliers, utilising the thought leadership expertise that Lake has accrued. "We identify the future paths that technologies will take in the different industries that we are working in," added Steven. "At the end of 2020 we will move into a new facility that will be our base camp – including a number of labs that will allow us to carry out that NPD."
Having worked hard over the past 18 years to create solid foundations and establish the procedures, processes, quality management systems, and technologies required to be successful, Lake is now embarking on the next phase of its evolution. "We have achieved a £20m turnover, and we believe that in the next ten years we will be able to double that by employing our unique business model," Steven asserted. "But what I never forget is that it is impossible to create a sustainable business without the help of many people along the way. I have mentioned our suppliers, employees, and customers and I genuinley want to thank these people for the endless, tireless effort that they put in to making Lake a success. When you are building a business from scratch you cannot do it on your own and recognising that is incredibly important for any organisation."
Lake Chemicals & Minerals
Services: A technical distribution specialist
www.lakecm.co.uk