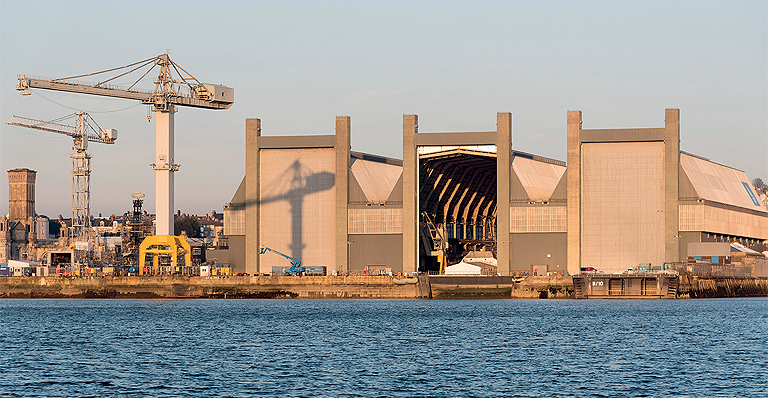 The deal will see Sparrows design, code, install, and test control system upgrades for seven dock cranes, which will significantly futureproof the assets, ensuring the reliability and safety of operations at the base.
As part of the scope of work, the Programmable Logic Controller and Human Machine Interfaces software will be upgraded and all Variable Speed Drives will be replaced to address obsolescence issues. In addition, three of the cranes will also be given brand new crane cabs.
"We see great potential in the defense sector, where lifting operations are a safety critical element of any facility. Our latest technology and reliable systems can successfully extend the lifespan of a crane which is vital for ensuring defense lifting operations run smoothly without any costly delays," said Stewart Mitchell, Sparrows CEO.
"The defense industry demands high standards of safety and reliability and we've already been working in the sector offering lifting and rigging related training to companies that are committed to ensuring the competency of their people."