Strength you can depend on
Leeson Polyurethanes manufactures bespoke PU adhesives and coatings that perfectly match the requirements of a global and diverse customer base
A family business with a global perspective – this is how Leeson Polyurethanes describes itself. While championing the family values of honesty and openness in its operation and relationship with employees, partners, and customers, the manufacturer of polyurethane adhesives and coatings is also a recognised player in the global market, exporting more than 25 per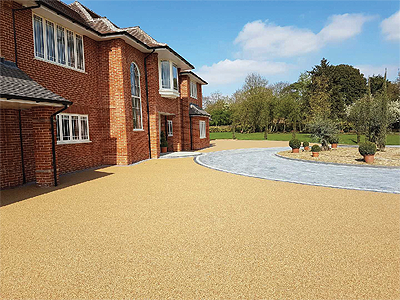 cent of its output to 55 countries.
The story of Leeson began in 1986 and for more than three decades, the company has been building and protecting a reputation for innovation and manufacturing excellence. Proud of the high levels of repeat business it has reached and maintained, Leeson has attracted customers of various sizes – from large, multinational corporations to smaller, local contracting firms, all of whom benefit from the organisation's strong customer service.
Part of this customer service offering is the business' commitment to innovation, with it continually refining and reinventing its products, in order to meet its clients' needs for durable, long-lasting, and flexible polyurethane products. The challenge-loving team of technologists at Leeson works closely with customers who often present it with interesting specifications to develop a tailored item to, posing technical problems that provide staff with extra stimulus to deliver a world-class solution.
The strong industrial adhesives made by Leeson find a multitude of applications. They are commonly utilised in the production and manufacture of panels, from insulated and vehicle, to those used for domestic doors and buildings. Furthermore, textile adhesives are used to laminate flexible foams, domestic scourers, automotive trim, intimate apparel, and garment textiles, to mention but a few.
As to the company's market-leading range of polyurethane and polyurea-based coatings, they are used in liquid applied waterproof; polyurethanes for stonebinders (both UV and non-UV resistant grades); anti-skid coatings for roads, bridges, and marine; and polyurethanes for industrial flooring and decorative applications. In addition, the manufacturer's range of polyureas is used for waterproofing and protection of concrete and metal on large-scale projects.
Owing to their diversity and versatility, the polyurethane adhesives and coatings can be used in all kinds of settings, hence their application in a number of industry sectors. Even if these areas do not appear to have much in common at first, they are still united in their need for high-quality durable, protective, and flexible polyurethane products.
Recent years have borne witness to the growing demand for coatings for sports, industrial, and decorative applications, in particular. Leeson's expertise in the manufacture of one and two-component polyurethane binders for binding EPDM and SBR rubbers and flexible PU foams has allowed the company to make a name for itself in the field of playgrounds and sports pitches. Modern facilities of this kind are generally composed of rubber crumb, which, due to its size, needs to be machine-applied. This requires a specific type of polyurethane binder suited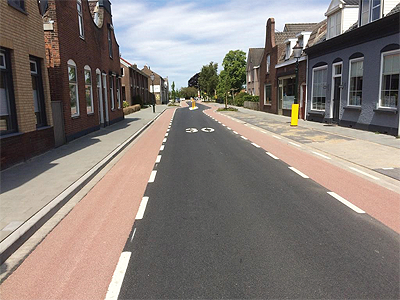 specifically to sports pitch installation, which is where Leeson steps in with its pour-in-place and tile production binders whose grades are suitable for both hand and machine installation.
From an industrial point of view, the company excels with its one-component moisture cure polyurethane adhesives, two-component PU adhesives, PUR hot melts, and rigid foams. These provide a consistent and durable bond for manufacturing a vast range of products in all kinds of materials, including plastics, wood, textiles, metals, and alloys.
It has been five years now since the business took to investing in its new production facilities at Tachbrook Place, Warwick. Riding the wave of a 20 per cent growth in 2013, Leeson expanded its tank farm, also adding an extended range of reactors, high shear mixers, and weighbridge to increase its total available capacity to over ten kilotonnes. Amounting to about £5m, the first investment was complemented over the following years to reach a total of £8.5m, which has enabled Leeson to grow the capacity of its manufacturing site to 26 kilotonnes.
The highlight of 2019 for Leeson so far has certainly been its winning of a Queen's Award for Enterprise in International Trade. Now a two-time winner (having already been presented with the prestigious accolade in 2007), the company's record sales and trade with distributors in new markets such as South Africa, Australia, and New Zealand, have made it a true emblem of British manufacturing around the world. According to forecasts, though, the best is yet to come, with even stronger export results projected to be achieved during 2019 and 2020. This can only mean that more and more customers worldwide will get access to the strength of Leeson's products. A strength they can truly depend on, as one of the manufacturer's mottos says.
Leeson Polyurethanes
Products: Polyurethane adhesives and coatings