Engineering experts
Part of the Polar Technology Management Group, Lentus Composites offers a complete design, engineering and development capability that is ahead of the curve, and allows it to deliver products to suite a myriad of demanding applications
When Lentus Composites (Lentus) last appeared within the pages of Manufacturing Today Europe back in October 2016, the engineering led manufacturer of composite products, assemblies and systems was in the midst of its second full year of trading, closing in on achieving a turnover of £5 million with a staff of almost 60 talented men and women. Now, in 2017,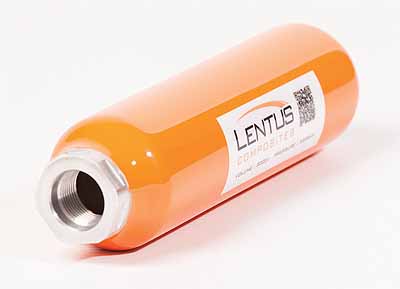 the company expects to close the year with sales of approximately £8 million and a team that is now over 90 strong.
"Over the last 12 months we have seen a steady increase in demand across various markets," explains Lentus' Managing Director, Simon Odling. "Notably, our aerospace and defence offerings have seen some great progress with a good increase in enquiries for our filament wound products, including drive shafts and outer casings for various applications. In addition, Lentus is poised to make a step change in our offering to the niche automotive market where we haves ecured contracts for filament wound suspension system parts, structural chassis laminated components and system level assemblies for active control systems on a major supercar programme. Motorsport and medical, meanwhile, also continue to be strong markets where we work closely with our customers and suppliers to deliver new technology."
Lentus' policy of continuous investment ensures that it retains the capability to complete projects in very short timescales. As well as a general increase in capacity, the company has also invested capital in new machinery, most recently in the form of a Mazak J-60 5-Axis CNC milling machine. It now finds itself in the process of commissioning three new filament winding machines, two new ovens and a new autoclave, the latter of which will arrive in the next couple of months. In terms of product development, 2017 has also seen the introduction of Lentus' composite drive shafts (half shafts) into motorsport. These products can now be found in use in Formula-E racing, with the company's plan being to launch these for road car applications in 2018.
"In order to support our continued growth, and the demand we are receiving from our customers for more, new products, we are actively working to increase our floor space significantly, developing the floor plans and facility definition for a new 100,000 square foot factory that will become available to us in early 2019," Simon continues. "As part of this we have secured approximately 10,000 square feet of additional rented space for a period of two years in order to bridge the gap until then.
"At the same time as investing in new technology, equipment and infrastructure, we continue to provide training programmes and development services to our staff. This is all the more important as it is a means of supporting our business management systems development as we move towards AS9100 and IATF16949 certification. By the end of 2017, Lentus will have completed its Stage 2 Audit to AS9100 Rev. D and be fully certified as an aerospace supplier, before then becoming certified to IATF16949 in 2018, when we will launch our production lines for our automotive OEM contracts."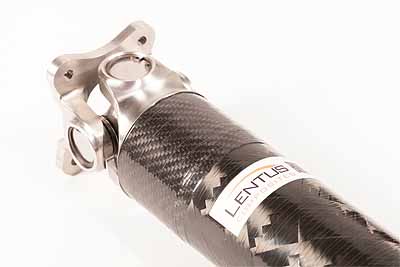 In 2016, a major highlight for the company was the Olympic Games in Rio, Brazil, where its partnership with Cervélo, the state-of-the-art designer and engineer of the world's fastest bikes, saw its frame being used on the T5GB bike, which was ridden to overwhelming success. "This particular project really does showcase the capabilities of our business, particularly when it comes to our ability to deliver solutions fast," Simon states. "New frame projects typical take 12-to-24 months between design and delivery, mostly due to the long lead times in tooling and process development. Using our knowledge of fast production methods, and our leading engineering capabilities, we were able to compress this particular project into a six-to-eight month timescale, allowing it to arrive on time and ready for the Velodrome. These frames will be raced again in 2018 during the UCI track world championships and will also go on general sale to the public, which we are very excited about."
As the company heads into show season it is preparing for appearances at the Advanced Engineering event at the NEC, Birmingham in November, PMW in Cologne the same month, and Autosport Engineering in January 2018. At each event its team will be on hand to meet both existing customers and potential new partners. Meanwhile, closer to home the company continues to push towards its short and long term goals.
"Our current business plan sees us increasing sales by 50 per cent to £12 million over the next 12 months," Simon reveals. "To achieve this, we are focused on the delivery of new projects, both in filament winding and in laminated prepreg composite parts. Longer term we want to be operating from a purpose built composite products design and manufacturing facility by 2020, achieving a turnover of £20 million, and to develop further strategic partnerships, while our people continue to provide access to composite product technologies through innovative manufacturing solutions."
Lentus Composites
Products: Composites products, assemblies and systems