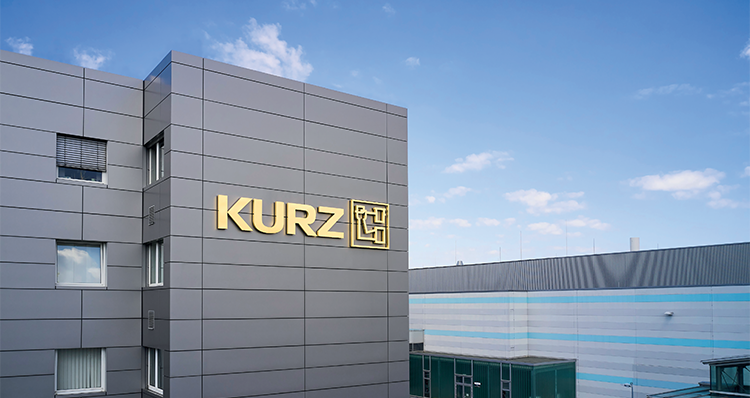 Hidden Champions
A worldwide leader in film and coating technology, Leonhard Kurz, and its renowned Graphics Division, is harnessing unrivalled technical capabilities to tackle 21st century challenges
The storied history of German company Leonhard Kurz has seen it go from goldbeating to becoming the first entity of its kind to scale up industrial production to a global level by the 1960s. Led by the entrepreneurial Kurz family, the business has not only gained a worldwide presence, but also earned the respect of its customers thanks to a remarkable track record of innovation and technical excellence.
"Of late, Kurz has become well-known for the development of a thin technology with metallization that is suitable for many business areas and applications," explains Markus Hoffmann, a Member of the Board at Kurz. "Whenever something can be improved, decorated or finished with the help of a thin coating, people call on us.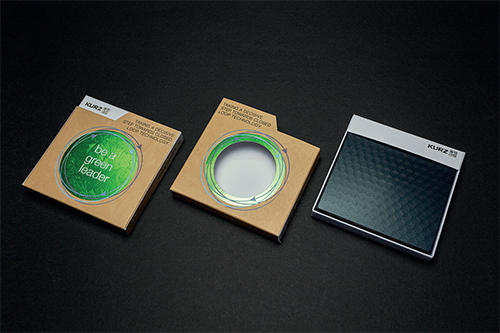 "Using an extremely thin PET film – usually around 12 micron – as a carrier of the lacquer package we can apply coatings for products like cosmetic packaging, chocolate wrappers, door trims, bank notes, cigarette packaging, and coating for laminate flooring. Anything that carries a decoration or surface protection is a potential market for us."
With a workforce of 5500, and a high three-digit million euro amount in turnover, Kurz is what Markus describes as a 'hidden champion' of the industry thanks to its specialized nature and unique expertise. Reflecting the optimistic spirit of the Kurz family, the organization always attempts to identify the potential positives to be found in any situation or request.
"We are extremely open-minded as a business," Markus declares. "We don't tend to ask, 'Why should we do this?', but instead, 'How can we do it?'. We draw inspiration from our customer base and, together, we are capable of doing great things.
"For example," Markus continues, "many years ago, we were approached by Siemens, who wanted to put RFID on every one of its supermarket items. We had never printed electronics before and, ultimately, it didn't come to pass, but intrigued by the idea, the Kurz family decided to invest a couple of million euros into the printing of electronics. It paid off, and today we are using this technology to serve the automotive market.
"What this story illustrates is that Kurz does not give up on what it believes in. As a family-owned business, we only have to be responsible to our ideas, to our owners, and to ourselves. If we want to do something, we just get out there and do it."
Arguably, the department that most deeply embodies the essence of Kurz is the company's Graphics Division. In large part, the effectiveness of this part of the business comes down to the technology and processes at its disposal. Markus explains more:
"Kurz is no longer a goldbeating company, but now belongs to the chemical sector," he points out. "Our core competency today is developing the chemistry for wet coatings that we can then apply to PET film, which is one of the only things we purchase in volume. To this end, I always compare us to a good kitchen; we do not buy any recipes or spices, but just the raw materials – we make the rest ourselves. In the graphic industry, this is very important because you need to ensure that, when you apply a product to packaging for chocolate, for example, that it does not contain any harmful materials.
"Another important factor for us is a specialist knowledge that allows us to apply our coating to extremely thin layers of PET film. Performing this work under pressure, in high volumes, for a global customer base that wants everything immediately, in various sizes and colors, is not easy, but our Graphics Division is up to challenge. Even our coating machines are mainly made by Kurz, so we have full control over the whole process."
All-in-one solution
The exciting embellishments Kurz is capable of bringing to everything from book covers to candy packaging add tremendous value to its customers' products, and in turn, increase their profitability. With so many of its clients under pressure to be faster, cheaper and more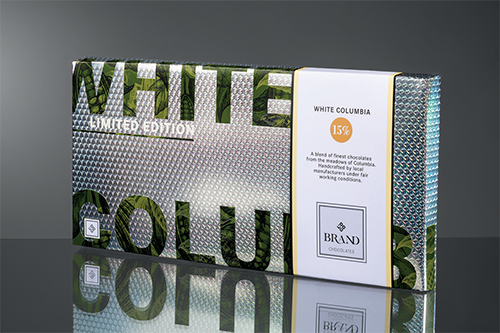 attractive to consumers, the firm aims to support its partners in any way it can.
"We are always trying to add new colors, new trends, and new optical features to our range, as well as improving the consistency and availability of our products," Markus states. "Along with continued investment in logistics and machinery to support these efforts, we have really started to promote the digital part of the business, including digital finishing, digital print, and digital embellishing. In doing so, Kurz now even goes beyond the pure basic transfer product – and has evolved into a complete digital embellishment solution provider. This means that customers benefit not only from our experience with finishing technologies, but also from the all-in-one solution: machine + software + consumables + service. With this well-coordinated system that positions Kurz as a machine supplier, customers can rely on interlocking components and receive everything reliably from a single source. Already, we can foresee that these digital areas of the business will grow."
Constantly evolving, yet remaining a family company, Kurz has always felt responsible for society and the environment. The company has long been engaged in various sustainability efforts. Today, Kurz has stepped up activities in this field even more significantly and with an intensified level of commitment and dedication. Thanks to its size, customer base, and the amount of PET film it consumes, the Graphics Division is likely to be the epicenter of this mission for better, greener ways of working. Before that though, Markus believes the whole process should begin with better education on the truth about the materials Kurz uses.
"I think what we do is sometimes misunderstood as a foil-based process," he says. "We hear people talk a lot about how there is too much foil on this and that these days, but for Kurz at least, this is not true because we deliver a transfer product as part of a dry lacquering process. We supply a dry coating to the market and we supply it on a carrier, meaning customers don't need to not fiddle around with solvents or fluids.
"The fact that our product comes on a dry roll is a benefit from a sustainability point of view, as is its thin profile, which not only helps to avoid impairing the final product, but is also deinkable and does not disturb any recycling processes. It's a really important, modern selling point."
Looking to take its sustainability work to the next level, Kurz launched an initiative at the beginning of 2021 designed to take PET film back from its customers and recycle it in-house: RECOSYS®. With a number of clients already on board, the scheme is moving from strength to strength.
"Everyone that signs up for this new initiative receives a certificate from us to prove that we are taking the waste product and sending it back into a circular economy," Markus reveals.
"On our end, we process the PET film, which still carries coatings, and end up making a very high-quality plastic.
"We are now gradually onboarding more and more customers, as well as growing the recycling facility. If someone asked me what, at this moment, for the Graphics Division, was our most exciting development, I would say it was becoming a recycling company."
In the years to come, sustainability will remain at the head of the Kurz agenda, as will an emphasis on staying competitive across the globe – not only but also with focus towards the Asian market. At the center of the company's future ambitions is a desire to keep moving forward – innovating, improving efficiency and increasing volume along the way.
"Next year, we will be switching all our products to a thinner film, which is a real manufacturing challenge, but less material means a lower carbon footprint. With this significant development, Kurz has also succeeded in additionally increasing the cost-effectiveness and application efficiency for customers when using this hitherto unique product. Since more linear meters fit on one roll, the weight is reduced while the linear meters remain the same. This in turn means that fewer roll changes are required, which ultimately leads to a reduction in downtime and set-up times," Markus remarks. "Elsewhere, we are keeping our eyes on the burgeoning cold transfer market, as well as designing chemistries that better fit our recycling process. At the end of the day, we are an industry leader and we want to stay that way!"
Leonhard Kurz
www.kurz-world.com
Services: Film and coating technology