Symphony of success
Worshipping innovation and employing some of the world's best engineers in the field, Linn Products has been reinventing the hi-fi industry for almost five decades
Up until the early 1970s, the conventional wisdom across the hi-fi industry was that the loudspeaker is the most important part of a hi-fi system. The introduction of the Sondek LP12 by Linn in 1973, however, quickly forced the proponents of the idea to dispense with it.
"It is the product that turned the industry on its head by proving that it is actually the source that is the key factor in getting a clearer sound. This discovery made by my father has informed the company he founded ever since: the more musical information you retrieve from the source, the better sound," begins Linn's Managing Director, Gilad Tiefenbrun.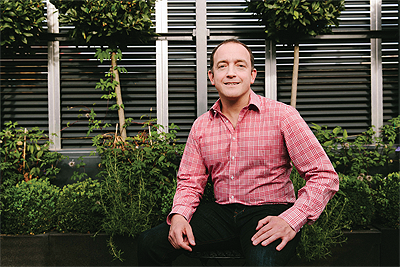 The creation of the LP12 was the result of Ivor rethinking the turntable. Where other turntables were primarily designed to be shock-proof, he designed his to be immune from acoustic feedback, so that it could get as much information from the record groove as possible.
Together with ensuring an improved sound, the new product was also designed in a modular way for it to be upgradeable. Ivor was fully aware that the technology would improve and he wanted the turntable and the people who bought it to benefit from these improvements. By doing this, he killed two birds with one stone – not only did he create strong customer loyalty, but he also attracted skilled engineers to the company who shared his passion for better sound. To this day, the LP12 remains core to the product range from Linn.
"My father's innovative spirit has been contagious. Over the last ten years, we have invested more than £20 million to create the best R&D facilities and recruit the best possible people across all engineering disciplines, as we want to continue making ground breaking products," Gilad explains. "The field of audio is amongst the most technically-demanding areas of engineering. In order to Productsdeliver pitch-accurate sound reproduction, our products must provide extremely low distortion, emit little to low noise, and be immune to acoustic feedback from the environment. This is the reason why we make sure that we employ only highly-skilled people who hand-build our products to order, take full ownership of their work, and only sign their name to a product when they are completely satisfied."
Linn's commitment to high-quality engineering and manufacturing, and investment in R&D have made the company one of the most attractive workplaces for talented individuals across all engineering disciplines. Giliad discusses the reasons why this is so: "We have integrated all the different disciplines to create a connection between our R&D teams that simply does not exist anywhere else. In doing this, we aim to encourage our talent to collaborate and interact, which means that we can push Linn to the forefront of technology, and this is what makes us an exciting and interesting place to be.
"It would be remiss of me not to mention the excellent facilities and benefits we provide for employees, including an on-site gym and free exercise classes, an award-winning canteen, and a cycle to work scheme. Moreover, we are really committed to offering a good work-life balance and have flexible working options to ensure that," he adds.
As it stands now, the focus areas for Linn's R&D team concern the improvement of the company's core technologies such as digital to analogue conversion and extracting more information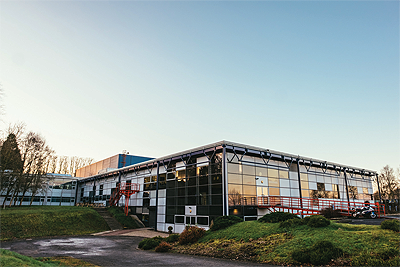 from the groove of a vinyl record. Gilad comments: "We are seeking to integrate our electrical and software prowess with exciting physical enclosures to create new types of audio products for the home.
"At the same time, with music consumption having migrated from physical to digital, we are working hard to remain market leaders in high-performance reproduction of streamed music. In recent years, the Linn DSM range of network music players have accounted for over 50 per cent of our sales and we have recently launched a new network music player that we call Selekt DSM," he sheds light on the latest product development work undertaken by the R&D division.
In line with the tradition of designing its products modularly, Selekt DSM does not make an exception, which means that its performance and features can be configured in a variety of ways either at the point of purchase, or upgraded at a later date. Among the key features of the player are that it can stream virtually any digital source over a standard network, as well as its seamless integration with Tidal & Qobuz lossless streaming services. What is more, its dial and customisable smart buttons allow for immediate on-product control and access to favourite content from any source.
Unsurprisingly, Linn Products has built an excellent reputation across its domestic UK market over the years. Other places that have provided a conducive soil for the growth of the company's products are countries that have always been known for their technological prowess, such as Germany, Japan, and the US.
"What we are also seeing at the moment, is a marked growth in demand from Eastern Europe and South East Asia," Gilad reveals. "We are seizing the great opportunity for UK exporters to reach new markets, especially in territories where we have not traditionally had a large presence. Linn has been expanding its network of distributors in these regions, raising awareness of what we can offer to meet the needs of customers with rising affluence, increasing sophistication, and a demand for premium brands."
The first half of 2019 saw Linn open its flagship concession in the new Technology Department of Harrods' Knightsbridge store. One of the main highlights of the year so far, this breakthrough sets the stage for a continued strong performance by the business. "By showcasing our music system to Harrods' international customer base, we will be exposing Linn to a variety of new customers and spreading the message of high-quality, high-performance music reproduction to an even wider audience," Gilad enthuses.
Mapping out Linn's long-term ambitions, he is expecting the company to keep its finger on the pulse of the ever-developing music industry and stay at the forefront of new technologies and customer requirements. He concludes: "The world is constantly changing and we must always evolve, in order to meet emerging needs. By embracing this change and bringing innovative manufacturing processes in-house, we will continue to create the products that delight our discerning and demanding customers worldwide."
Linn Products
Products: High-end music equipment