LoneStar Fasteners Europe
International integrity
LoneStar continues to dominate the global market, supplying fasteners, seals and precision-engineered products into the world's energy and heavy engineering supply chain
LoneStar's headquarters are based in the UK, however the Group's presence across the world is vast. Employing over 1000 people across 13 locations, the company is able to utilise an international logistics network of manufacturing and distribution operators to supply and support customers in Europe, America, the Middle East, Central and South East Asia and Australia. Through this extensive network, the LoneStar Group provides fasteners, gaskets, seals, flow control and precision-engineered components, as well as specialised coating and plating, to the world's energy and heavy engineering markets.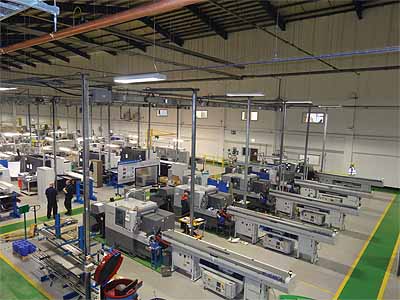 LoneStar Fasteners Europe fully embodies its Group's approach to business; exemplary quality, reliability and service to its customers. Formed through the alignment of three well-established fastener companies, the business now combines the functional resources and expertise of all three to create a large, modern manufacturing and distribution facility able to offer a wide range of products and technical support, whilst maintaining those traditional values of high quality and outstanding service.
LoneStar Fasteners Europe is fully engaged with industries that demand not only high performance and reliability, but also availability of product on short and critical lead times, from a wide variety of material specifications. Supplying quality and safety critical components, with fully tested batch traceability to ensure comprehensive adherence to all specification requirements, is at the core of LoneStar Fasteners Europe's market leading position.
Through continual investment, the company has maintained world-class production facilities that includes state-of-the-art CNC machining, hot forging and thread rolling technology. These were further enhanced by the opening of a modern, fully equipped UK based manufacturing plant in 2015. It boasts a worldwide stock network of fully certified raw materials, enabling the business to produce either customer non-standard parts, or supply in accordance with national and internationally recognised standards and specifications. All in materials ranging from mild, carbon and alloy steels, aluminium, bronze and brass right through to high grade stainless steels, titanium, duplex and high nickel alloys.
With such a broad spectrum of inventory available, LoneStar can demonstrate a manufacturing capability that extends from small batch prototyping, right through to full production quantities and supply. Working with a diverse range of customers from Distributors, OEM, EPC and End Users, LoneStar can provide certification / documentation packages fully in accordance with current industry requirements, including 3.2 witness endorsed certification.
Testimony to the rigorous attention and importance LoneStar applies to its quality management systems, lies a host of industry accreditations and client specific criteria approvals. LoneStar holds ISO 9001/14001/18001, along with Achilles FPAL and UVDB Verify registration, whilst working towards API, Norsok M650, and Fit for Nuclear approval status. Significant investment in a total quality culture within the company is clearly evident.
Supporting these quality objectives, LoneStar Fasteners Europe also operates a fully accredited ISO 17025 independent laboratory and test house on-site at its West Midlands facility. Independent tests performed here include non-destructive examination, chemical analysis, mechanical testing and charpy impact testing at ambient, elevated and sub-zero temperatures.
LoneStar prides itself on delivering tailored, high-performance critical components to cost-competitive and quality / safety critical environments. To achieve this, the company maintains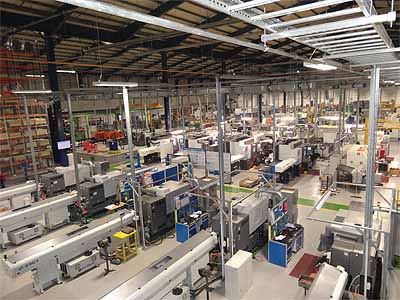 substantial stock coverage, which underpins a consistent, reliable level of delivery performance. In support of this, the company has developed multiple business models that interface with customer forecasts, along with production software to optimise on-hand delivery for daily production needs. Six-Sigma lean methodology is employed to better serve the needs of the customer, with a range of accessible solutions from online ordering, Just-In-Time and Kanban to strategically stocked custom products for high stress applications.
Key to the continued success of these programmes is an on-going commitment towards inventory investment. Using a combination of on-location and on-site consignment stock, LoneStar has the means and experience to create a programme solution that helps reduce cycle times, and reduce costs, for its client base around the world. Its geographical footprint further enables the company to deliver such a strong service to its customers. Thanks to its vast contact network and leading supply management competence, the Group is able to meet the exacting demands of any marketplace by bringing its international expertise to a local level.
The state-of-the-art 115,000 sq ft manufacturing facility enables the company to in-house manufacture a variety of fasteners and precision-engineered components for the power generation, subsea and energy industries across Europe. In addition to this, LoneStar Fasteners Europe also has a dedicated petrochemical distribution centre, which has been designed exclusively to serve its customers in the petrochemical and offshore sectors with quick turnaround, short lead times and competitive prices. In total, the firm holds over £7.5 million of raw materials, finished and semi-finished goods for customers who need reliability and the re-assurance of knowing that the right product is available when needed.
This refined combination of optimum product availability, rigorous pre-despatch testing and effective service delivery, which permeates throughout the Group, is the platform for End Users, Operators and Distributors around the world to turn to LoneStar for their fastener needs
LoneStar Fasteners Europe
Products: Global manufacturer and supplier of high performance fasteners and associated bolting